Pakistan is a country where the fashion industry is emerging exclusively. Clothing brands are always a priority for fashion consumers. Advancement in technology is providing enormous benefits to fashion consumers, and online shopping is one of them. In this busy World, fashion consumers are looking forward to saving their precious time and efforts while shopping.
The advancement of technology has begun to increase exponentially, and it is blowing up everyone's mind. The fascinating facts about technological advancement have affected the minds of Pakistanis too. Shopping has always been an exciting activity for women and men in Pakistan.
Traditions and culture of Pakistan reflected through Pakistani dresses. Enormous brands offer Pakistani dresses whether the local or designer brands all are getting successful by their online businesses.
Online shopping has made their lives easy; traditionally, people use to visit all the outlets to select their desired fashion product. It has become much easier through official websites of the brands whose shipments are nationwide and in foreign countries.
Opportunities for Fashion Consumers
Fashion platforms for online shopping provide the best opportunity for fashion consumers to search for their desired dress or any of the fashion products online and can easily compare these fashion products with other branded products. And this platform is a single website that consists of all brands of Pakistan, which have their exquisite collections.
Zeal and zest designs of all brands, their material, prices, and all other details related to the brand or products are available on Fashionista. Pakistani dresses online shopping has won the hearts of fashion consumers as it has become much convenient for all to shop at any place. All new latest collections are shown on the top of the website, and Pakistani dresses online sale also appears on the top of the website.
Trending Fashion Products
Fashion consumers mostly prefer new trending fashion products. Seasonal collections are offered by all brands which could easily be searched or compared through this thrilling website. This single platform has multiple benefits for consumers.
To find the actual price rates of any product, they can easily get the accurate details through this website so that you will become aware of the actual rates if you may not be buying the product online. By this, no retailer can make the consumer fool.
This website has merged all Pakistani brands were all Pakistani dresses online boutiques could be searched either for men, women, or kids. A collection for everyone is available. These Pakistani dresses for sale online are developing rapidly.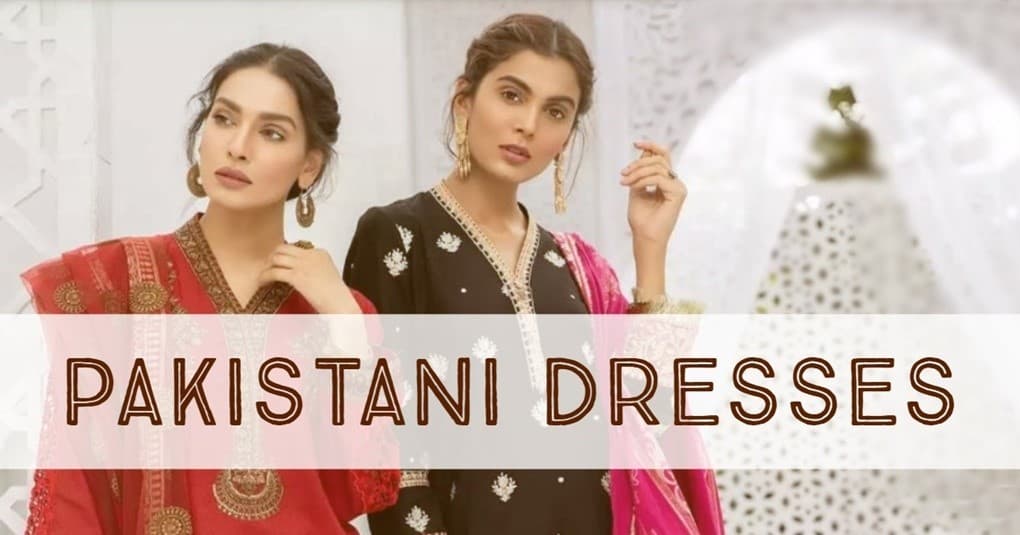 Popular Fashion Brands
Fashion products and dress collections of all brands are available Online, where some of the top and popular brands are Maria.B, Khaadi, Zeen, Agha Noor, and Gul Ahmed, Limelight, Nishat Linen, etc. Local brand's fashion products could also be searched through this fantastic platform. Pakistani dresses have unique styles in which floral prints and embroidery are ubiquitous, and the fabric of dresses is different too. The prices of these dresses vary with these attributes.
Shopping enthusiasts are always eager to know about the latest Pakistani dresses collection sales and discounts, and these all latest highlights related to sales or discounts appear at the top of many Fashion Platforms. Fashion consumers should take full advantage of these fantastic fashion Websites and search for and compare their best-desired products.