When it comes to fashion, it's not always easy to know where to start. Staying updated with the latest fashion trends becomes really difficult especially when it changes rapidly. Just like clothing trends and footwear updates, jewellery styles keep on varying with seasons. Instead of the usual designs of jewellery, traditional afghan jewellery is going top in trends these days.
Why prefer quality in Vintage and antique jewellery?
Imagine that you are going out for a special gathering or meal. You are done with choosing your favourite attire, your matching footwear and makeup. You open your precious jewellery box to get some matching Vintage and Antique Jewellery. All of a sudden, you discover that all your silver and gold jewellery is covered with a layer of ugly black and brown tarnish. What now?
Well, the best solution to avoid this kind of situation is to get some pieces of high-quality Vintage and Antique Jewellery. Your jewellery can rust so soon if it is of low quality. Zewar Khan displays premium quality traditional afghan jewellery that you are going to love.
Choice of Vintage and Antique Jewellery
If you are worried about getting this new style of jewellery, you have landed at the right place. Because you are going to explore a wide variety of almost all categories of jewellery. Whether it be the necklaces or Mala sets, earrings or hair accessories, you will get them in one place. Let us have a brief overview of the top trends in vintage jewellery. Also, we will have a look at what Zewar Khan offers to our fashion freaks.
The aesthetic Afghani Matha Patti
One of the most unique trends is to carry a Matha Patti instead of multiple jewellery pieces. You can pair it up with plain shirts as well as heavy attire. Not only this, but the traditional afghan jewellery can be paired up with western dresses as well. Like you can get a trendy top with jeans and put on a pretty Matha Patti to elevate the aesthetic look.
Moreover, Zewar khan offers not only plain metallic headpieces but caps also. These caps are beautifully structured according to the Afghani culture. Get one for yourself or gift it to somebody who is fond of cute hair curls. Because this is surely going to enhance the finishing of your hairstyle.
Forever in- Choker Necklace
An important part of Vintage and Antique Jewellery is the necklace. These necklaces are not like the usual designs of necklaces. They are deconstructed from Afghani jewellery. They are shaped into beautiful designs. In addition to this, they contain vintage Afghani motifs of different styles. Some of the multicolored, while others are plain. You have a wide variety to choose from in Zewar Khan's Vintage Choker necklace category. You can choose the matching stone color with your ensembles and literally rock in your events. Explore the dazzling collection of choker necklace at zewar khan check out which one catches your eye!
Vintage Earrings – A must addition!
You are a fan of Traditional Afghan Jewellery and you can't find a pair of vintage earrings in your wardrobe. Sounds strange? So, it's high time to grab a few sets and add them to your jewellery box. Zewar khan displays a vast assemblage of high-end vintage earrings that you will love. Ranging from Bohemian to other Afghani styles, you can see a huge diversity.
Times have changed and so do the jewellery trends. Nobody likes the ordinary designs of earrings these days. Traditional Afghan-style studs and earrings are the new crazes amidst the diversifying trends. Check out the highly in-demand and top-rated turquoise section of earrings by Zewar Khan. Also, we have a pretty collection of multicolored vintage earrings on display.
The fashionable Mala sets
Mala is considered a noble Vintage and Antique jewellery piece. Its trend originates back in the Mughal Empire. It never fails to portray a styled yet high statement look of your personality. These days, it is trending top on the list to carry on weddings and other special events. This too goes well with both eastern and western styles of dressing. You can get your mala sets also. They come with a pair of earrings, a choker and a ring. All of them are beautifully assembled to give the perfect finish.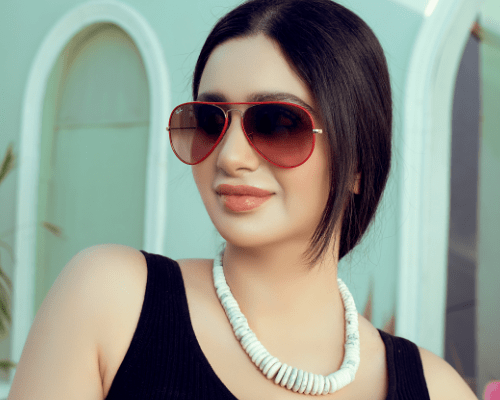 Vintage Hair Accessories
Hair is considered the beauty of women. Keeping this in view, our fashion industry keeps on introducing hair accessories of different styles and designs. However, trends have inclined toward Vintage hair accessories. Have a look at the catalogue of Zewar khan for traditional hair accessories. We have pair of hair clips that encapsulate multicolored stones. In addition to that, you can match your rings with these hair accessories or chokers.
Time to get your hands on traditional Afghan Jewellery?
Whether it be the vintages earrings or chokers or any other accessory, Zewar Khan aims to deliver the best in the market. We provide the best shopping experience to our customers. We not only ensure the quality but also the satisfaction of our clients. So, what on earth are you waiting for? Get your hands on the exciting traditional Afghan Jewellery. Pair it up with your classy and trendy outfits. You can also choose the colour of stones in any particular design.
You are definitely going to love the metal quality along with the designs. Because it won't be your headache anymore to protect your jewellery from tarnishing out. The metal won't rust and the polish won't let it oxidize. In addition to that, the soft finish of jewellery makes it safe to wear.
Another amazing thing about this jewellery is that it is so pocket friendly. You can easily afford it to wear at your events as well casually. All you need to do is to explore the categories of Vintage and antique jewellery. You can find this jewelry on La Mosaik as well on Zewar Khan. Find the most adorable pieces and place your order to get your dreams at your doorstep.
Good luck with your shopping!
Author: Zewar Khan
A jewelry enthusiast who is ready to do any work related to jewelry.