Top 3 Plays of Geo TV
Geo TV is once again setting a new record in the history of the drama industry. Three of its plays are currently in the top ten on the rating chart.
The second one is dominated by the "Ghr Titli Ka Par", the sixth is the "silsile" and the seventh one is the "Ek Thi Rania".
The three dramas presented under Seventh Sky Productions have garnered the attention of the audience and set the lead on their time slot.
Ghar Titli Ka Par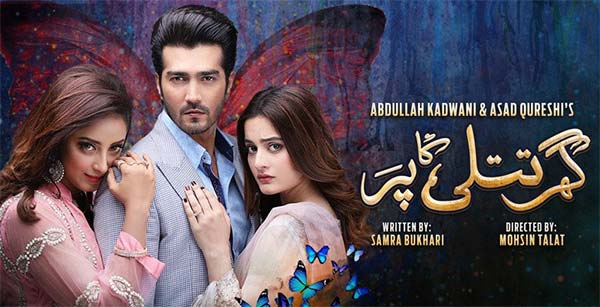 The story of Asma Nabil, directed by Anjum Shahzad, is shown in Seventh Sky's "Ghar Titli Ka" a tale of jealousy and deceit in the name of love.

Leading actors in the play are Shahzad Sheikh, Ayman Khan, Ali Abbas and Sanam Chaudhry in the lead roles. The story of this serial was written by the talented novelist Samarbakhari while the instructions were given by Mohsin Talat.
Ek Thi Rania
"Ek Thi Raniya" is the story of a girl with educational goals who tries to spoil her future by falling victim to fake love. The main characters of this serial include Syed Jabran, Sumbal Iqbal, Manwar Saeed, Manzoor Qureshi, Madiha Rizvi, Hamira Banu, his Tariq, Bina Chaudhry, Pars Masuror, Kanza Malik, Arsalan Raja, Manza Waqas, Hanan Hameed and Child Star Sameer.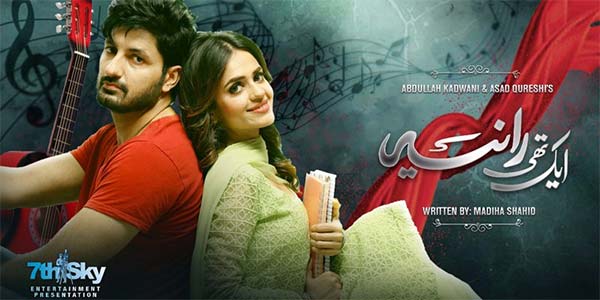 An interesting story was written by Madiha Shahid and directed by Abdullah Badini. The drama is broadcast every Friday at 8 pm. In addition to the love and romance in the serial "series" produced by the playwright Entertainment, the topic has also been discussed, which is produced by Arum Bint Shahid.
Silsile
The story also revolves around a mother who constantly strives to protect her daughters from gambling, and to their best future.
The unique story was written by Samar bakuhari, which is expertly directed by Syed Wajahat Hussain. Its cast includes Shagufta Ejaz, Momal Sheikh, Muneeb Butt, Sammy Raheel, Saira Bhatti, Mahi Jabin Habib, Abdullah Ijaz, Maryam Sheikh and others.
Related Posts