Top 10 Pakistani Dramas of HUM TV
Urdu Universal Entertainment channel named as HUM TV is the most viewing channel nowadays not in Pakistan but as well in Asia, Australia, Bangladesh, Nepal, Sri Lanka, Afghanistan, Middle East and Canada. HUM TV engages its viewers strongly by presenting full of entertainment drama serial. This channel launched on 17 January 2005, founded by Sultana Siddiqui and Duraid Qureshi. Currently broadcast Dassi, Deewar-e-Shab, Ehd-e-Wafa, Ishq Zahe Naseeb, Jo Tu Chahey, Malaal e Yaar, Mein Na Janoo, Mehboob Aapke Qadmon Main, Tera Yahan Koi Nahi, Qismat, Yeh Dil Mera with upcoming Sunno Chanda 3 drama serial. Due to standard and quality of its dramas such as Sunno Chanda, Humsafar, Zindagi Gulzar Hai, O Rangreza, Baandhi, Ishq Tamasha and many more, it becomes one of the most popular TV channels of Pakistan Drama Industry.
Due to fierce competitiveness between channels, HUM TV tries its best to be the best TV channel of entertainment.
Anaa Hum TV Drama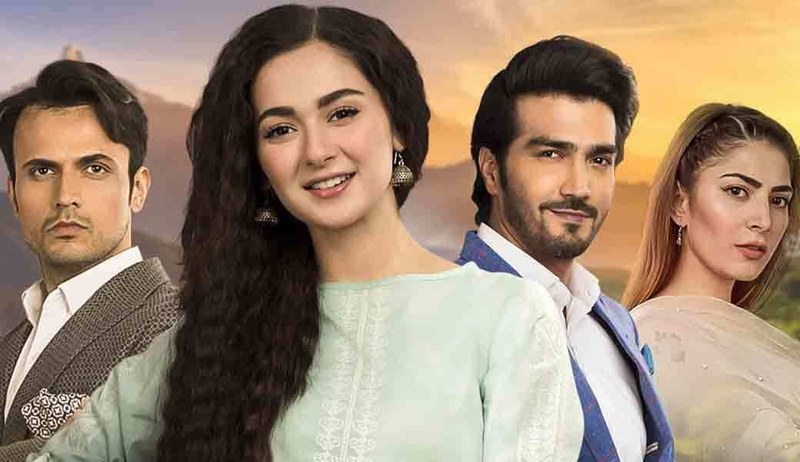 Writer: Samira Fazal
Director: Shehzad Kashmir

A cast of Anaa Drama

Hania Aamir as Daneen Saif
Shehzad Sheikh as Areesh Ghazanfar
Starts with a very typical story became a very intricated and tangled story of HUM TV in 2019. The love story with ego snatches the concentration of everybody in this drama serial. Hania Aamir played her role in this serial with her keen interest and love for Shehzad Sheikh and seize heed of every younger and older towards this drama serial. Moreover, fascination prate of this drama serial is that it based on pure characters with new faces on screen.
Ranjha Ranjha Kardi Hum TV Drama

Writer: Faiza Iftikhar
Director: Kashif Nisar

The cast of Drama Ranjha Ranjha Kardi

Iqra Aziz as Noor Bano; Noori
Imran Ashraf as Mohiuddin; Bhola
A well-written drama that was extremely well performed by Iqra Aziz and Imran Ashraf in 2019. This drama score over the 10 million views on the youtube through its first episode. The role of Iqra Aziz in this drama serial is, she's from a poor family and to fulfil her life desire, she joined a factory to earn money. Here she met with Bhola and Sahir, but Bhola was not normal mentally whereas Sahir was the leading role of a greedy person. Noori (Iqra Aziz) wants to marry with Sahir and after that, she gets to know about his intention. But her married life with Bhola was totally different. Both fell in love with each other by their pure and won hearts of million viewers. A quirky role of Bhola with Noori was totally memorable character in all over drama serial. One of the most top-rated drama serials of HUM TV played by our beloved characters and score a superhit storyline in the industry of Pakistan.

Inkaar Hum TV Drama

Written by Zafar Mairaj
Directed by Kashif Nisar

The Cast of Drama Inkaar

Yumna Zaidi as Hajra
Sami Khan as Shayan Malik
Imran Ashraf as Rehan Chaudhry
This Drama serial displayed a different story of Pakistani culture, a tradition where a man with a gaffe and a woman with immoral act showed us a society of wrong judgemental scenario. Hajra was the character of a strong lady with diligent ambitious because of her father supports, which showed us a totally different outline in our Pakistani tradition. An admired sweet maker, Hafiz Saheb (Rehan Sheikh) famous for his honesty played the role of a father in Inkaar. This drama serial was based on the story of a girl with flutter and broken wings. Every single episode of this drama serial attracted the attention of viewers because of the unique story of a girl, a rapist and a father. This drama serial Inkaar grabs the attention in each episode by thrill based story of justice, fight for rights and for respect.

Khaas Hum TV Drama

Writer: Sarwat Nazeer
Director: Danish Nawaz

The Cast of Drama Khaas

Sanam Baloch as Saba Faraz
Ali Rehman Khan as Ammar Saud
Haroon Shahid as Fakhir
Khaas drama serial is based on the leading roles of Sanam Baloch (a role of strong self-believer girl) with Ali Rehman (a character of self-flutter). This drama serial was on the story of life, we faced nearly in our daily life with our family or friends. An open-minded girl with strong-believer got an offer of marriage with Ammar Saud, but she refused to marry because she wants to become a well-independent woman but she married with him and after that, she came to know about the real look of Ammar Saud in Khaas that he was the person of a narrow-minded and cruel person. The real twist of the story starts from here when the real face of Ammar Saud in front of viewers, who tried to pretend a pity person but in reality a self-obsessed, abusive character of this drama serial. Saba wants to do the job to prove his husband that she is a skill-full, hardworking and ambitious woman but on the other hand Ammar feels it all like an insulting phase for him. This twisting fight in husband wife seeks the attention of all viewers.
Ishq Zah-e-Naseeb Hum TV Drama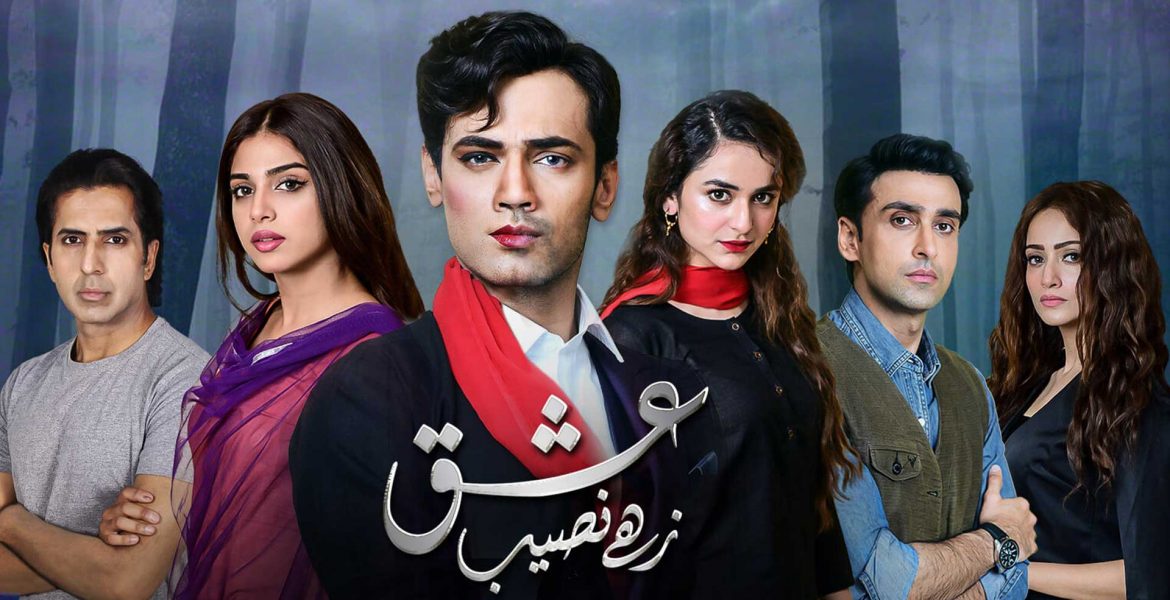 Writer: Hashim Nadeem
Director: Farooq Rind

The Cast of Drama Ishq Zah-e-Naseeb

Zahid Ahmed as Sameer, Sameera (A split personality) (male lead)
Sonya Hussain as Gauhar Rasheed (Female lead)
Sami Khan as Kashif (Second Male Lead)
Zarnish Khan as Donia (Second female lead)
A thrill base story of this drama Ishq Zah-e-Naseeb cast by Sonya Hussain and Zahid Ahmed with the second male role of Sami Khan. A love story of two young couple in a village wants to get marry with each other but the social conflicts in this drama create a mystery in Ishq Zah-e-Naseeb. An acid victim (Gauhar) proposed by Sameer and she accepts it while on the same place Kashif proposed Donia and gift the same necklace set which he wants to buy for Gauhar. Meanwhile, due to their relationship conflicts due to Kashif force them to divorce. All this mystery in the drama serial Ishq Zah-e-Naseeb got the attention of its viewers and the relations in a family force them to fights against each other made a great loss for two families.
Ehd e Wafa Hum TV Drama

Written by: Mustafa Afridi

The cast of Drama Ehd E Wafa

Ahad Raza Mir as a Saad Inam
Osman Khalid Butt as a Malik Shahzain
Ahmed Ali Akbar as a Shehryar
Wahaj Ali as a Shariq Haseeb
Alizeh Shah as a Captain Dr Duaa Saad
Zara Noor Abbas as a Rani Shahzain Malik
A Pakistani drama serial who create a ruck nowadays fabricate by ISPR. It comprises of four college friends with contrasting ambitions, objective and aim. These television series consist of Friendship, Comedy, Drama and Emotions written by Mustafa Afridi and directed by Saife Hassan. Its performer Ahad Raza Mir, Ahmed Ali Akbar, Osman Khalid Butt, Wahaj Ali, Alizeh Shah and Zara Noor Abbas in leading roles.
The story based on a group of fun-loving friends who support, succour and enjoy with each other in their college life and help each other in hardships, challenges and perfidy. That friendship bonding shows the real example in this era of double-faced persons. But the twist starts with their role in this drama serial after the second episode of this television series. This drama serial hits its highest viewers all over Pakistan and make remarks in other countries too. All over, reviews for this drama serial EHD-E-WAFA delivered positive aspects and enjoyable relationships from various perspectives.

Meer Abru Hum TV Drama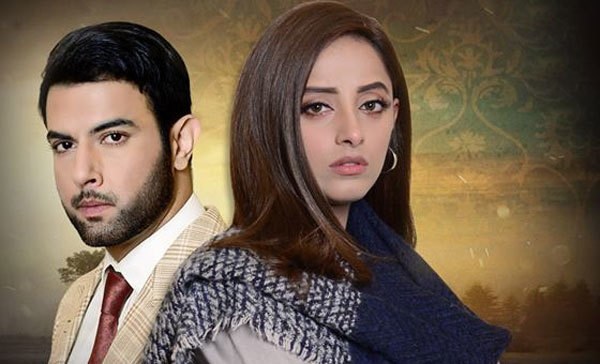 Writer: Farisa Afzal & Wasiq Ali
Director: Furqan Adam

The cast of Drama Meer Abru

Noor Hassan as Meer Murad
Sanam Chaudhry as Abru Ahmed
Mirza Zain Baig as Saim (dead)
Saad Qureshi as Waleed Murad
Zubair Akram as Jamal
Story of bourgeois girl and the wealthy boy of Muraad industries start with a perfect combination of emotions with light heart entertainment to hooked up the notice of television watcher in 2019. Sanam Chaudhry, Noor Hassan with Mirza Zain Baig display on screen with a story of family strength and crumple of love story end with a car accident and terminate with widowed life.

Baandi Hum TV Drama

Writer: Asma Nabeel
Director: Syed Ahmed Kamran

The Cast of Drama Baandi

Aiman Khan as Meeru
Muneeb Butt as Wali Ali Khan
Yasir Hussain as Tahawaar
Hina Dilpazeer as Faiza Begum
Slave girl story begins with the ailment of a poor family with handlers of well-off status in society. Baandi drama put on to show several marks and diversity of nature in humans. Aiman Khan with Muneeb Butt add more worth and vouge of this serial to become a slave of Faiza Begum with Yasir Hussain who played a negative role in this drama serial.
Suno Chanda 2 Hum TV Drama

Writer: Saima Akram Chaudhry
Director: Ahson Talish

The Cast of Drama Suni Chanda 2

Farhan Saeed
Iqra Aziz
Raza Talish
Sabeena Farooq
Nabeel Zuberi
Mashal Khan
A family television drama of Pakistan in 2019 is Sunno Chanda 2 started in Ramadan month with special series. Full of comedy with a family gathering entertainment unlike other stories repeat with its 2nd season and now upcoming with its 3rd season as well. This drama serial won the HUM TV award held in 2019 by entertaining its viewers. All characters play a special role in it to keep engaged the relation of a family with comedy, emotions and romance.

Tawaan Hum TV Drama

Writer: Rahat Jabeen
Director: Syed Wahab Jaffri

The cast of the Drama Tawaan

Emmad Irfani as Shehroze
Moomal Khalid as Maryam
Asad Siddiqui as Zaman
Hina Altaf Khan as Mahnoor/Mano (Dead)
A story of someone life describes this drama serial to us that after a great astray of Shehroze towards her lover Mahnoor when they both are in love and soon wants to marry with each other but with a car accident by Zaman, Mahnoor dies due to death-dealing injuries.
After that Shehroze wants to revenge from Zaman for the Mahnoor's death by kidnaping his fiancée Maryam. But the story grabs the attention of its viewers by taking the twisted turn from other common stories towards emotions relate to humanity and peace of life. Shehroze plays an excel role in this serial by justifying between his love life and married life with Maryam.
Related Posts