The trailer of the most awaited drama serial Shehnai is out now. The cast of the drama serial depicts that this drama serial will be a blockbuster. The bold and handsome actor Affan Waheed and beautiful actress Ramsha Khan can be seen in the trailers' leading roles. Shehnai will probably be the breeze of cool air in the Showbiz Industry.
The cast of the Drama Serial Shehnai
The cast of the Drama Serial include all the talented actors like;
Affan Waheed
Affan Waheed is bold and a talented actor. He started his showbiz career in 2006. He is an actor, model, and RJ. He is widely known because of his talent for painting. Affan Waheed has done many notable and famous dramas, for instance, Khamoshi, Rab Raazi, Gustakh Dill, Tere Pehlu me, Ek Pal, Bhai, and Do Bol. Do Bol is one of his top-ranked dramas. He received much acknowledgment after Do Bol. Now he is moving forward to his new drama serial, Shehnai.
Ramsha Khan
Ramsha Khan is a beautiful and bold actress. She began her career in 2016. She has worked in many dramas like Ghisi Piti Mohabbat, Ishqiya, Woh Ek Pal, Tumhari Marium, and Ustani jee. She is an amazing actress.
Hammad Farooqui
Hammad Farooqui is an actor and a confident model. He started his career with a drama named Sang Saath. After that drama, he became famous and did many successful projects.
Zainab Qayyum
Zainab Qayyum is a beautiful and elegant Pakistani actress and started her career in 2000. Zainab became a part of many blockbuster dramas. For instance, she was part of a top-ranked drama named Do Bol.
Maham Aamir
Maham Aamir is a beautiful and confident Pakistani actress. She commenced her career as an artist and became a part of many popular dramas. Also, she is a model and collaborated with many famous brands. She married her co-actor Faizan Shaikh in 2008.
Javed Sheikh
Javed Sheikh is a senior artist who started up his career with a black and white screen drama serial named Shama. He is still working in modern technology films and dramas. Currently, he is known as the king of the Showbiz Industry.
Behroze Sabzwari
Behroze Sabzwari is also a senior artist. He is a film, drama, and stage actor. He struggled a lot to gain fame. Behroze worked in radio, but it took a lot of time to become famous, so he started working in Showbiz to gain acknowledgment and applause.
The cast of Shehnai includes many other skillful and talented actors, but their names are not revealed yet.
Producers and directors of the Drama Serial Shehnai
This drama serial Shehnai is directed by Ahmed Bhatti, who has directed many super-hit dramas like Ghisi Piti Mohabbat, Baydardi, and Kaisa Hai Naseeban. The producer of this drama is Abdullah.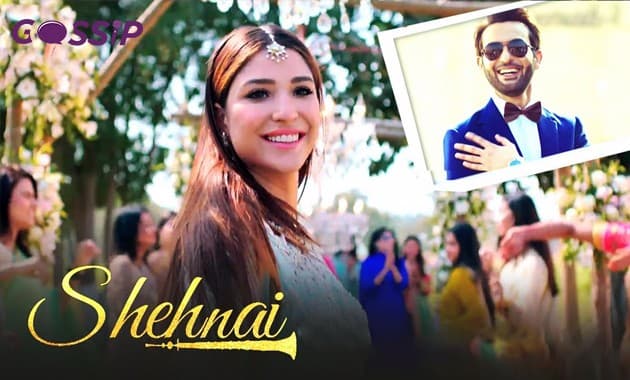 Shehnai Drama Timing
The timing of the drama serial Shehnai is not confirmed yet. It will soon be confirmed, and we will inform you for sure, as the audience is our priority.
Shehnai OST
The complete OST of the drama is still not out. However, in the drama's first look, the OST seems to be a romantic and melodious song.
Shehnai Drama Reviews
We perceived that this drama serial is a combination of comedy and a love story from the trailer. In the first sequence, we got a little glimpse that Shehnai has something distinctive to propose. We can assume that the bride is not disturbed upon hearing that the groom has run away.
However, in the second sequence of the trailer, we can see all the drama serials' supporting roles. It depicts the wedding scene according to the decoration of the set, whereas the full cast was enjoying, dancing, and having fun.
Moreover, the entire trailer portrays that the drama serial will revolve around Meerab and Bukht. Therefore, the character of Meerab and Bukht is played by Affan Waheed and Ramsha Khan, respectively. Whenever the first episode of the drama serial is aired on ARY DIGITAL, we will be here with reviews for sure. After seeing SHEHNAI's first look, people are desperate to see this drama serial.
Shehnai Teaser