The Pakistani drama series 'Parizaad' is very different from the dramas revolving around the traditional love triangle, in which sincerity, love, kindness, and even general attitudes towards beauty in the society have been questioned and they have been made the subject of discussion.
Parizaad Drama

Drama
Parizaad (Parizad)
Channel
Hum TV
Directed by
Shahzad Kashmiri
Produced by
Momina Duraid Productions
Starring
Ahmed Ali Akbar
Yumna Zaidi
Ushna Shah
Saboor Aly
Mashal Khan
Syed Muhammad Ahmed
Nauman Ijaz
Written by
Hashim Nadeem
Timing
8:00 pm (Every Tuesday)
Country of origin
Pakistan
Release date
20-Jul-21
IMDB Rating
9.5/10
Parizaad Drama Cast
| | |
| --- | --- |
| Role | Real Name |
| Parizaad | Ahmed Ali Akbar |
| RJ Qurat-ul-Ain Bukhari | Yumna Zaidi |
| Naheed | Ushna Shah |
| Saima (Bubbly Badmash) | Saboor Aly |
| Lubna (Shahpara Begum) | Mashal Khan |
| Mirza Sahab | Syed Muhammad Ahmed |
| Behroze Kareem | Nauman Ijaz |
| Saleem | Malik Hamid Raza |
| Hajjan Buaa | Leyla Zuberi |
| Akbar | Adnan Shah Tipu |
| TBA | Nadia Afgan |
| Laila Saba | Urwa Hocane |
| Saeeda | Kiran Tabeer |
| Child actor | Jaun Elia |
| Kubra (Parizaad's sister-in-law) | Madiha Rizvi |
| Asghar (Parizaad's brother) | Paras Masroor |
| Behroze Kareem's PA | Saad Azhar |
| Sakeena (Naheed's mother) | Ismat Zaidi |
| Saleem's father | Anjum Habibi |
| TBA | Dilnasheen Mazhar |
| Saleem's mother | Tahira Imam |
| Kallu Ustad (Parizaad's boss) | Faiz Chuhan |
| Manzoor (Parizaad's father) | Saleem Mairaj |
| Majid | Ahmed Taha Ghani |
| Shoukat Aka Shouki | Raza Abid |
| Amma | Nargis Rasheed |
| Shaista (Bubbly's mother) | Salma Hassan |
| Kanwal | Tania Hussain |
| Shabbir | Rashid Farooqui |
Writer and director
Hashim Nadeem is the author and playwright of the drama serial 'Parizaad' which aired on Hum TV on Tuesday night. The play has been directed by Shehzad Kashmiri who has also directed the Shahra Afaq drama serial 'Humsafar'.
Parizaad Drama Story
The main character of this drama is played by 'Parizaad' Ahmed Ali Akbar, who has gained a lot of fame due to his untouchable role.
This is the character of a man of conscience, whose words and deeds do not contradict each other. He is also kind and sincere, who must help everyone in difficult times, because of which he has many friends and enemies.
The past of this character is interesting. His mother gave him the name 'Parizaad' despite his dark complexion, although his father forbade him and the women of the neighborhood and the family to use sarcastic remarks, his mother did not care.
Due to the contradiction in his name and appearance, 'Parizaad' got to hear different things from people since childhood, due to which he became the possessor of a very sensitive nature which takes away his loneliness from poetry.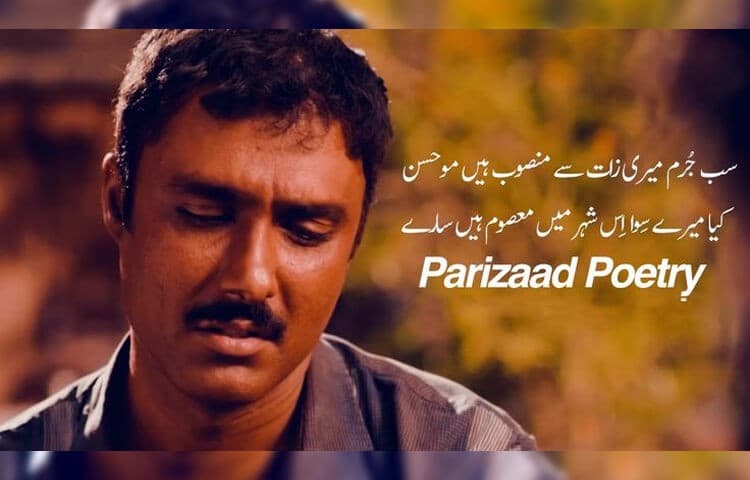 Her parents died in infancy, he could not find love for her brothers and sisters-in-law and they did not take care of him, so he teaches tuition to cover her expenses. It also pays for the in-laws.
The story of this play is centered on the 'Parizaad', but the color in it is the women who come into his life, who begin to trust him because of his simple nature. Each of these women has a different story of their own, but all these women have in common the value that they are all victims of some social oppression and want to be free.
The 'Parizaad' is in fact searching for true and sincere love, which he could not find in his family, many women came into his life and due to his simple nature also became his friends, but the search continues.
On the other hand, all the women he met were like a bird in a cage, which wants to fly, but some have been cut off and some have to live by denying its nature and caste.
First Love of Parizaad
The first girl in the life of 'Parizaad' was Naheed (Ushna Shah) whom he used to teach Urdu and he fell in love with her during poetry but she would marry a handsome and happy man from the same neighborhood.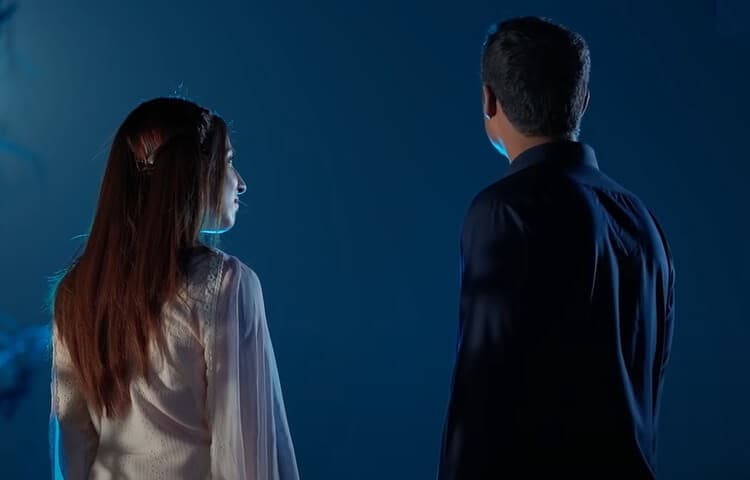 2nd Love of Parizaad
For the second time in his life, Saima alias Babli (Saboor Aly) comes and agrees to marry him. Saima is a masculine girl who behaves like a boy, so her parents are worried about her marriage.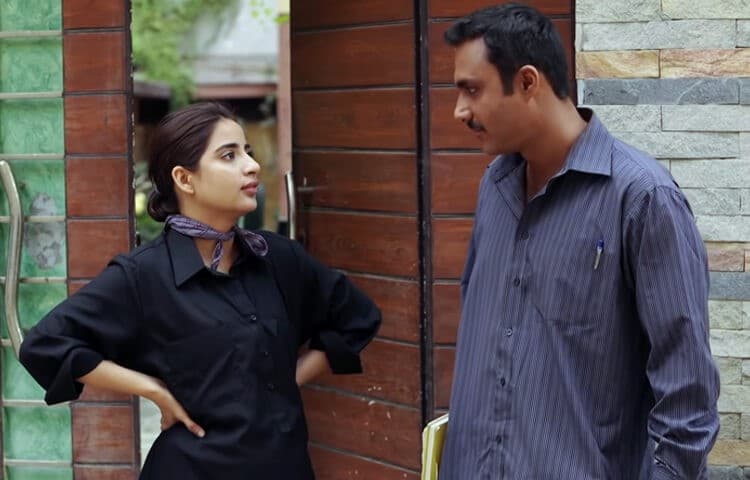 In such a situation, the 'Parizaad' understands her psychological confusion and entertains her and thus Babli agrees to marry him but only one night before she leaves home and runs away to Karachi, and thus the dream of his marriage remains unfulfilled.
3rd Love of Parizaad
At the university, 'Parizaad' meets Lubna (Mashal Khan), a girl from a prosperous family, who dislikes him at first, but later becomes his friend due to her simple and straightforward nature. Here the parizaad considers her to be in love and at the same time, Lubna's marriage is arranged with a rich man.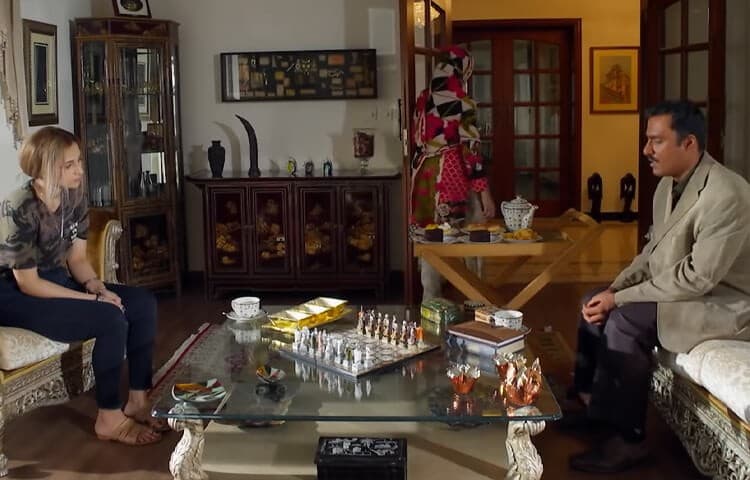 Parizaad Start Job to Businessman Behzad Kareem "Nauman Ijaz"
Thus, 'Parizaad' felt that wealth can buy everything in the world, even love, so he left his higher education and poetry incomplete and started struggling to earn wealth.
The desire for wealth brings Parizad to Karachi, where he works for a billionaire businessman Behzad Kareem (Nauman Ijaz), and here his job is to look after his young wife Laila Saba (Urwa Hocane). Parizaad gives a complete report of Laila's day and night activities to Behzad.
While Laila takes advantage of his simplicity and goes to meet her old lover by making him her secret. When she is caught, he tries to take the blame, but Behzad kills his beloved wife along with her lover.
What Will Happen to Parizaad Next, Ending of Drama Parizaad
Now it remains to be seen what will be the next destination of the Parizaad, it remains to be seen which girl will come in his life now. We know that Yumna Zaidi is playing the role of the next girl, but the role has not come into the drama yet.
Conclusion
Parizaad is based on a genre tragedy, the flow of the story and the instructions are so interesting that the viewer gets lost in the sensitivity of the subject instead of getting bored and the people around him start seeing the characters of this drama.
What People Say About Parizaad