Kuruluş: Osman (English:  Establishment: Osman), is a Turkish television series created by Mehmet Bozdağ and broadcast from November 20, 2019, on ATV.
It traces the history of Osman I, founder of the Ottoman Empire. This is the sequel to the Diriliş: Ertuğrul series (2014-2019), which focused on the life of Ertuğrul, Osman's father.
Summary / Storyline
The series illustrates the internal and external struggles of Osman I and how he established and controlled the Ottoman dynasty. She talks about his struggles against the Byzantine Empire and the Mongols and how he ended the Sultanate of Rum in order to establish a sovereign state that would rise up against the Byzantine and Mongol empires and honor the Turks.
The series also provides insight into the personal lives of the Turks who were founders of Oghuz and their journey towards establishing a sultanate. The character of Osman faces many enemies and traitors in his quest and the show illustrates how he managed to overcome these obstacles and fulfill his mission with the help of his loyal companions, family, and friends.
Kurulus Osman Full Cast
Main actors
Burak Özçivit plays Osman Gâzi.
Burak Özçivit as Osman Bey
Ragıp Savaş as Dündar Bey
Seda Yıldız as Sheikh Edébali
Özge Törer as Rabia Bala Hatun
Emre Basalak as Gündüz Alp
Nurettin Sönmez as Bamsı Beyrek
Arslan Akdeniz buzzard as Aygül Hatun
Açelya Özcan as Ayşe Hatun
Didem Balçın as Selçan Hatun
Aslıhan Karalar as Burçin Hatun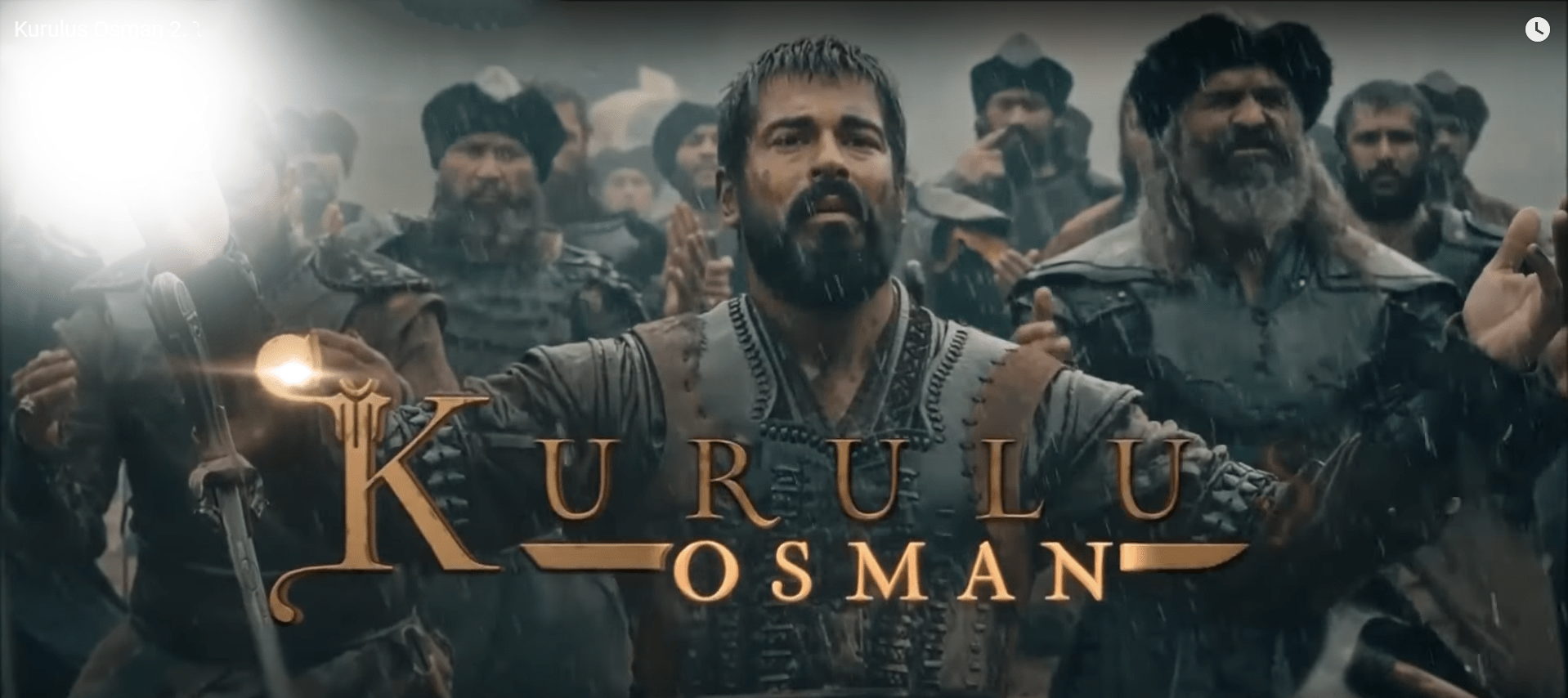 Recurring Cast
Tamer Yiğit as Ertugrul Gazi
Ayşegül Günay Demir as Zöhre Hatun
Emel Dede as Gonca Hatun
İsmail Hakkı Ürün as Samsa Çavuş
Alma Terzić as Princess Sofia
Ayşen Gürler as Helen
Saruhan Hünel as Alişar Bey
Latif Koru as Prince Salvador / Seddiq
Eren Vurdem as Konur Alp
Celal Al Nebioğlu as Abdurrahman Gâzi
Aslıhan Karalar as Burçin Hatun
Yiğit Uçan as Boran Alp
Ali Sinan Demir as Tursun Derviş
Selin Deveci as Aybüke Hatun
Yurdaer Okur as Commander Balgay
Burak Çelik as Kongar / Göktug Alp
Cağrı Şensoy as Cerkutay
Sezgin Erdemir as Sungurtekin Bey / Hristo
Çağkan Çulha as Bahadır
Akbarxo'ja Rasulov as Noyan Subutay
Yeşim Ceren Bozoğlu as Hazal Hatun
TBA as Malhun Hatun 4
TBA as Saru Batu Savcı Bey
TBA as Süleyman Bey
TBA as Bayhoca Bey
TBA as Aktimur Bey
Seray Kaya as Kutlu Melek
Emin Gürsoy as Kamral Abdal
Yiğit Uçan as Akça Koca
Ahmet Yenilmez as TBA
Bahtiyar Engin as TBA
Umut Karadağ as TBA
Meliksah Özen as Meliksah Gazi
Kanbolat Görkem Arsalan as Muzaffereddin Yavlak Hasan
TBA as Gaykhatu
Erkan Avcı as Aya Nikola
Seçkin Özdemir as TBA
TBA as Hassan Alp
Çuneyt Arkin as TBA
Erkan Avcı as Aya Nikola
Supporting Role Actors
Eren Hacısalihoğlu as Batur Alp
Tuğrul Çetiner as Yannis
Burak Sarımola as Andreas
Atılgan Gümüş as Böke
Serhan Onat as Aybars
Abdül Süsler as Kalanoz
Yaşar Aydınlıoğlu as Tekfur Yorgopolos
Uğur Aslan as Nizamettin
Şevket Çapkınoğlu as Megala
Sercan Sert as Theokoles
Serdar Gökhan as Suleyman Shah
Volkan Basaran as Zorba
Abedin Yerebakan as Akça Dervish
Sercan Sert as Theokoles
Muammer Çagatay keser as Kiliç Alp
Kani Katkici as Erkut Alp
Tolga Accaya as Dumrul Alp
Atilla Guzel as Ayaz Alp
Mete Deran as Çetin Alp
Hazal Adiyaman as Princess Adelfa
Ercan Kabadayi as Bobac Alp
Production of Kurulus Osman Series
The series is written and produced by Mehmet Bozdağ (who also wrote and produced Diriliş: Ertuğrul, a series about the life of Osman's father, this five-season series is one of the most successful series in Turkey), bringing together sometimes several million viewers in Turkey alone, the series had also been exported to several other countries.
Theme music is by Alpay Göltekin and Zeynep Alasya, the latter composed the music for the previous series. It has been broadcast since November 20, 2019, on ATV in Turkey. The final episode of the first season airs on June 24, 2020.
At the end of the Diriliş: Ertugrul series, producer Mehmet Bozdağ announced that he would adopt the working title of Diriliş: Osman for his next series retracing the history of the Ottoman Empire.
The channel announces a second season for the end of 2020, following the success of the first season.
Kurulus: Osman Season 2 Release Date
On September 23, 2020, Mehmet Bozdağ confirmed that the first episode of season 2 would air on ATV on September 30, 2020.
On September 28 the date of the second season is postponed to October 7, 2020.
Shooting / Filming of Kurulus: Osman
The series is being prepared for six months in Istanbul. Riding lessons are given to actors, while some actors learned to wield the sword. The series is broadcast without difficulty during the Covid-19 pandemic; the filming took place before the health crisis.
Seasons and episodes
| | | | | | | |
| --- | --- | --- | --- | --- | --- | --- |
| Season | Broadcast days and schedule | Start of season | End of season | Number of episodes | Year | Chain |
| Season 1 | Wednesday 20.00 | November 20, 2019 | June 24, 2020 | 27 | 2019-2020 | ATV |
| Season 2 | Wednesday 20.00 | October 7, 2020 | May-21 | ... | 2020-2021 | ATV |
Kurulus Osman Drama Reviews
The series was a good success, on IMDb it had a score of 7.7⁄10 out of 2132 reviews collected. Also, a great success on Google Audience rating summary of 4.8/5 based on 2947 ratings.
The series was well-received in Turkey. In December 2019, Kuruluş: Osman drew record viewers on ATV, in its fourth weekend of airing, the 4th episode of the series recorded a rating of 14.46 million.
The series is a great success on Turkish television, each episode brings together several million people, some even attracted more than 10 million viewers.
Kurulus Osman Season 2 Trailer with Urdu Subtitles
Read also:
HUM TV Drama Mohabbat Tujhe Alvida Full Cast, OST, Full Story, Teasers, and Drama Review
GEO TV Drama Bandhay Ek Dour Se Full cast, OST, Timings, Story, and reviews
ARY Digital Drama Prem Gali full Cast, OST, Teasers, Story, and Reviews
ARY Digital Drama Jalan Full Cast, Timings, OST, Promo, Story and reviews
HUM TV Drama Zebaish Full cast, Storyline, Teasers, OST, and Reviews