Famous Pakistani writer Khalil-ur-Rehman Qamar has always been in the headlines for his statements and dramas and now he has made another big announcement.
In view of the growing popularity of Turkish drama 'Ertugrul Ghazi' in Pakistan, Khalil-ur-Rehman Qamar announced that he is also working on a script for a project inspired by it.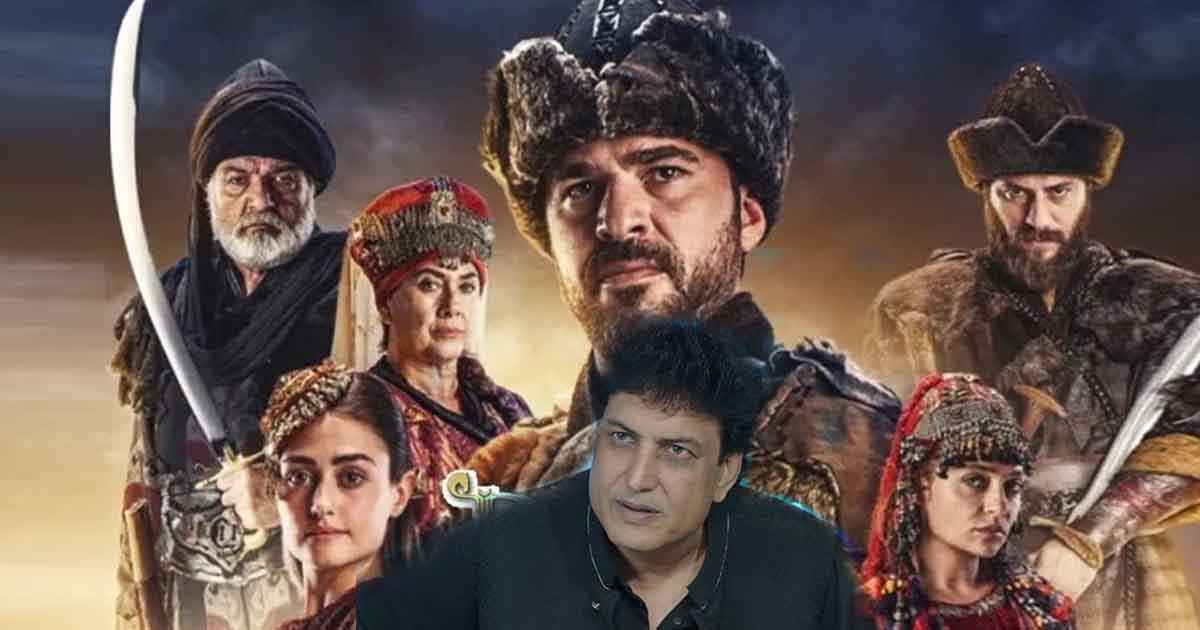 In an interview given to a private TV channel, Khalil-ur-Rehman Qamar revealed that he is working on a script similar to this drama and in this regard, he has also talked to the famous Pakistani actor Humayun Saeed.
During the interview, when the host asked Khalil-ur-Rehman if he would also act in a play like 'Ertugrul Ghazi', he said, 'Of course, we are definitely thinking of making something like this, three days. Earlier I also talked to Humayun Saeed about this and we decided to make such a project.
According to director and writer Khalil-ur-Rehman, "I have been talking to Humayun Saeed for the last 12 years that we are working on a project like this.
But the problem is that we have some limitations, we don't have that many facilities but we have the best actors in Pakistan.
When the host congratulated Khalil-ur-Rehman Qamar on his decision, he said, "I am not only thinking of doing so, but I have also started working on his script since yesterday."