7th Sky Entertainment All Set to Release Intriguing new Drama serial 'Dour'
7th Sky Entertainment, led by Abdullah Kadwani and Asad Qureshi, is a well-known brand in the Pakistani media business and is now releasing 'Dour,' a film about a strong woman with a terrible background, starring Azfar Rehman Khan, Hina Altaf, and Ali Abbas.
Mrs. Ehtisham, a powerful and domineering mother, and her two sons, Abaan and Rumaan, are at the center of the narrative. Mrs. Ehtisham has a tumultuous background that she is prepared to go to any extent to conceal. Mrs. Ehtisham, on the other hand, feels intimidated when Rumaan falls in love with Asma, a young girl from a lower-middle-class family.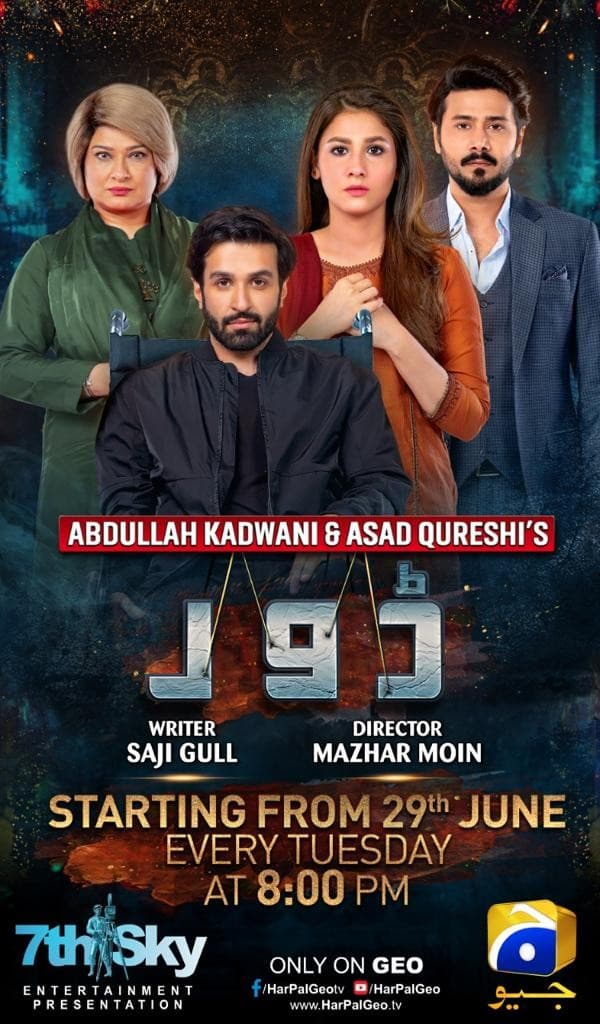 As a result, Mrs. Ehtisam sets out to make Asma's life as unpleasant as possible. As a result, the issue is whether Asma will be able to expose Rumaan's family by bringing her mother-in-history laws to the surface and standing up to her.
Mazhar Moin directed 'Dour,' which was written by Saji Gul and produced by Abdullah Kadwani and Asad Qureshi. Sania Saeed, Ifat Omar, Saleem Mairaj, Fazila Qazi, Nayyer Ejaz, Adila Khan, Haris Waheed, and others make up the ensemble cast. The drama will premiere on GEO TV on June 29th.