Ankahi will be Presented in Theaters with new style and Cast
Hassina Moin's popular play 'Ankahi', which was broadcast on Pakistan Television (PTV) about 4 decades ago, will be released in theatres soon.
'Ankahi' was first aired on PTV in 1982 and has a total of 31 episodes of the play and is also considered as one of Pakistan's 20 most popular plays.
Actors of the play are remembered as Shahnaz Shaikh, Javed Sheikh, Shakeel, Saleem Nasir, Bahroz Sabzwari and Jamshed Ansari.
When the play was aired, Hussein Moin and Shahnaz Shaikh spoke on the TV and in the play, their magic was booming, especially Shahnaz Shaikh's outspoken movements are such buses in the hearts of the viewers. That they exist till today, while many films have been made in India on the same theme.
"Ankahi" was directed by Shoaib Mansoor and soon the popular drama will be presented in the theatre in a new way.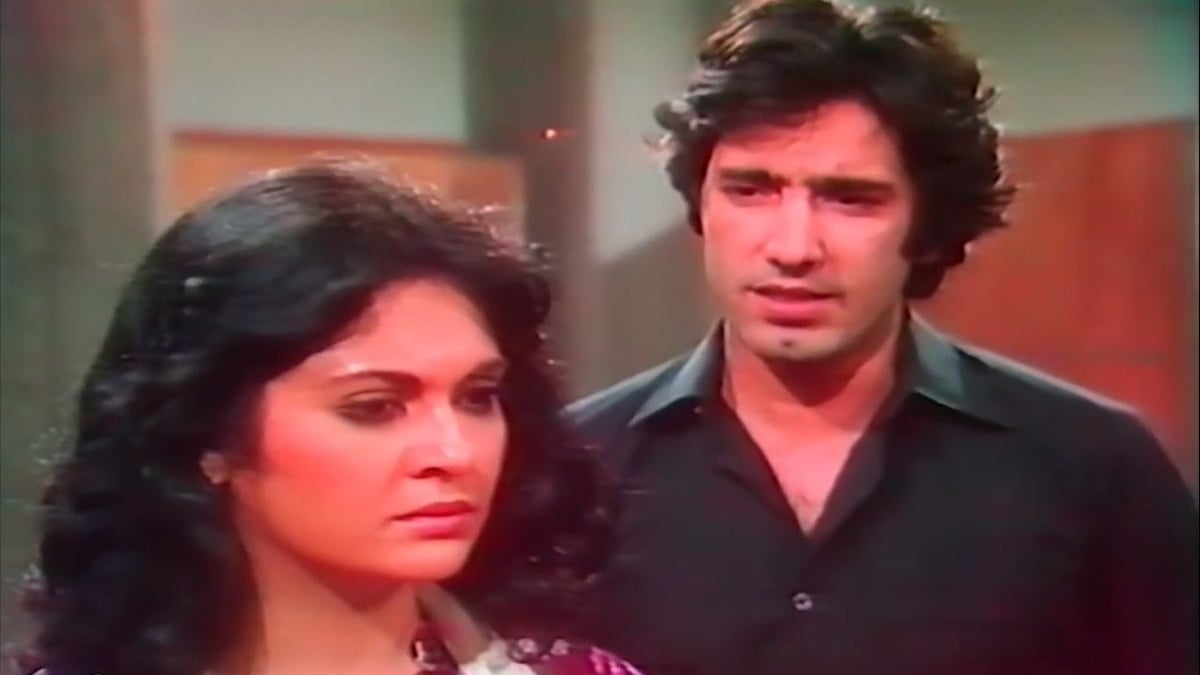 Javed and Shahnaz Shaikh played the lead roles in the story - screenshot
The theatre production company 'Copy Cats' will present 'Ankahi' in a new style, and the play has been written by Dawar Mahmood in theatrical style.
Dawar Mehmood told Dawn that the soon-to-be-released 'Ankahi' cannot be called a sequel to the popular drama, as the old play is being presented on stage but in a new way.
He claimed that the fans would be happy to see the drama in the theatre and would not realize at all that they had seen a new drama as well as a new drama audience.
He said that the whole team of copycat has worked hard to convert 'Ankahi' into a theatrical style and its dialogues were written by the authors of the above products and they were checking these dialogues individually. ۔
The popular play will be presented by a copycat - screenshot
The script for 'Ankahi' has been completed and the rehearsals for the actors will start soon.
The selection of actors to perform the TV dramas on stage is underway, however, the main actress of the play has been selected.
Shahnaz Sheikh played a major role in the TV drama, while actress Amina Ilyas will play the stage.
It is premature to say which actor will be chosen to replace Javed Sheikh in the play, but the drama team will announce in that regard soon.
It is believed that the play will be launched from March 15 next month with the Karachi Arts Council of Pakistan.
Amina Elias will play the lead in a theatre drama - Photo: Instagram
Related Posts