After Shaan, Reema is also unhappy that 'Ertugrul Ghazi' was shown in Pakistan
After Pakistan's famous actor Shaan Shahid, actress Reema Khan also raised her voice against the broadcasting of Turkish drama 'Ertugrul Ghazi' in Pakistan.
According to actress Reema Khan, despite having innumerable talents in her own country, playing content from other countries on her screens is an injustice to Pakistani artists who are already struggling.
Remember that Reema Khan is hosting Ramadan broadcasts on a private channel these days.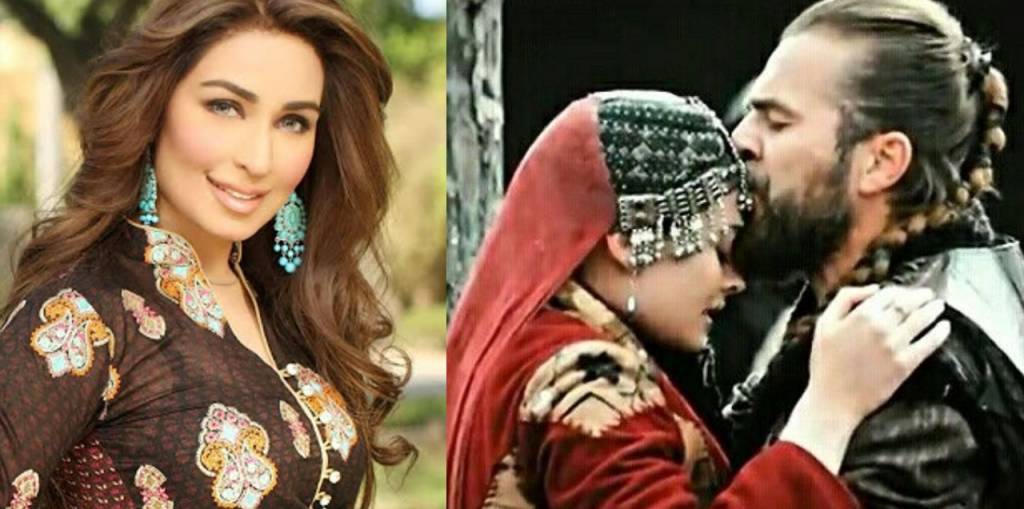 During the same program, the actress said, "A few days ago, Shaan Shahid also spoke about this. I am very supportive of them, it is wrong for us to advertise foreign projects in Pakistan, especially when the artists here are sitting at home who are not being given work.
Reema Khan added that "Pakistani artists pay the taxes of this country, not those whose work is being run on screens. This difference is wrong and we should raise our voice against it."
It may be recalled that a few days ago, actor Shaan Shahid had also issued a statement on the social networking site Twitter against the airing of 'Ertugrul Ghazi' on PTV channel.
Shaan said in his tweet that he knows that when we are not able to import goods from abroad in the current economic crisis, then why is our state TV PTV showing dramas from abroad?
"We must believe in our talent and strive to advance it," he added in his tweet.

In his tweet, Shaan Shahid mentioned to Prime Minister Imran Khan that the entertainment industry also needs his help.
Sean Shahid did not mention Dirilis Ertugrul in his tweet but referred to the same drama, which has been airing on Pakistan television since the first of Ramadan on the orders of the Prime Minister.
After being criticized by the people, Shaan Shahid had clarified in this regard that in fact, he was not against Ertugrul but against running it on state TV.
Shaan Shahid said that even before Ertugrul, several Turkish dramas were translated into Urdu by private TV channels and they also gained a lot of popularity but this time the drama was aired on state TV abroad.
Shaan Shahid had argued that PTV is run on people's taxes and money and instead of broadcasting foreign content, it should broadcast its own home-made content.
Related Posts