Murree is the beautiful site of Pakistan, located in the Punjab Province, Rawalpindi district, Pakistan. It is 50 kilometers far away from Islamabad, the capital of Pakistan. It is prominent because of its astonishing beauty. Therefore, it is the most visited site and is known as a tourist destination in Pakistan. However, Murree is called Malika-e-Kohsar or Queen of Hills.
Murree is surrounded by snow-covered mounts, mesmerizing lakes, and high hills. The city is also the residence of many well-known people such as ambassadors, artists, notable people related to sports, army administrators, etc.
This article carries every piece of information regarding the city, Murree.
Pindi Point
The word 'Mari' represents 'the elevated point or high place' related to the Pindi Point. Pindi Point is one of the elevated places in the surrounding areas. It is heard that before the British Rule in 1846, Afghan and the Sikhs reigned in this region, but there is no authentic evidence that can verify this news.
The British officers used to visit Murree and their families, and they have restricted access to the region to locals. Since 1947, Murree has maintained its position as one of the most impressive visitors' locations.
Climate of Murree
The life and the economy of the community heavily rely on its climate situations. The climate of Murree is of all four seasons throughout the year. Spring starts up in March and ends amid May.
Heavy Snowfall
Winter starts up and eventually gives rise to heavy snowfall in December. Murree witnessed snowfall along with its surroundings. Primarily the weather fluctuates below the freezing record.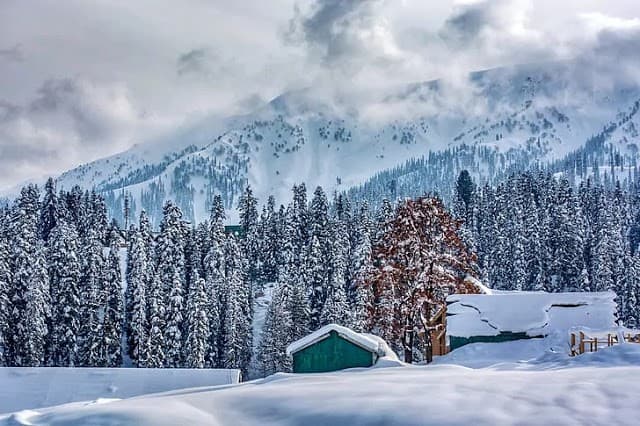 Read also: Famous Places to Visit in Balochistan
Population of Murree
Murree is a residence of 25,816 dwellers. The population of the district is 233,471.
Culture of Murree
Murree is the composition of different cultures because of the tourists. Therefore, people are generous and tell tourists about different places. Also, offering Kashmiri tea to visitors is their tradition. They celebrate all celebrations and festivals. Some festivals, i.e., Urs of Sarkar Morvi, Muhammad Qasim Sadiq, and Pir Nazir Ahmed, are celebrated.
However, there is no popular or prominent dish here. Also, there are many diners, inns, and international fast-food restaurants. As it is a tourist spot, so all types of food are available and accessible, likewise namkeen tikkas, chicken makhani, karahi, Kashia, Balti, and barbeque dishes, etc.
Education in Murree
Education here is flourishing, and it is the most literate area in Pakistan, with a literacy rate of 69%. Public and private sector educational institutions are increasing.
Agriculture of Murree
Murree is well-known globally for the production of apples. However, it also yields fruits such as cherry, apricot, loquat, pear, walnut, pear, nuts, & avocado.
Tourism in Murree
The city is tourist heaven and everyone's prime choice all over the year. Some travelers want to visit Murree in winter to prevent the public and rush. The chairlift is Murree's most popular feature to experience.
Read also: Famous Places to Visit in Islamabad
As Murree is a beautiful city and a heaven for the tourists, so many places in Murree are worth visiting. The following are the places;
Patriata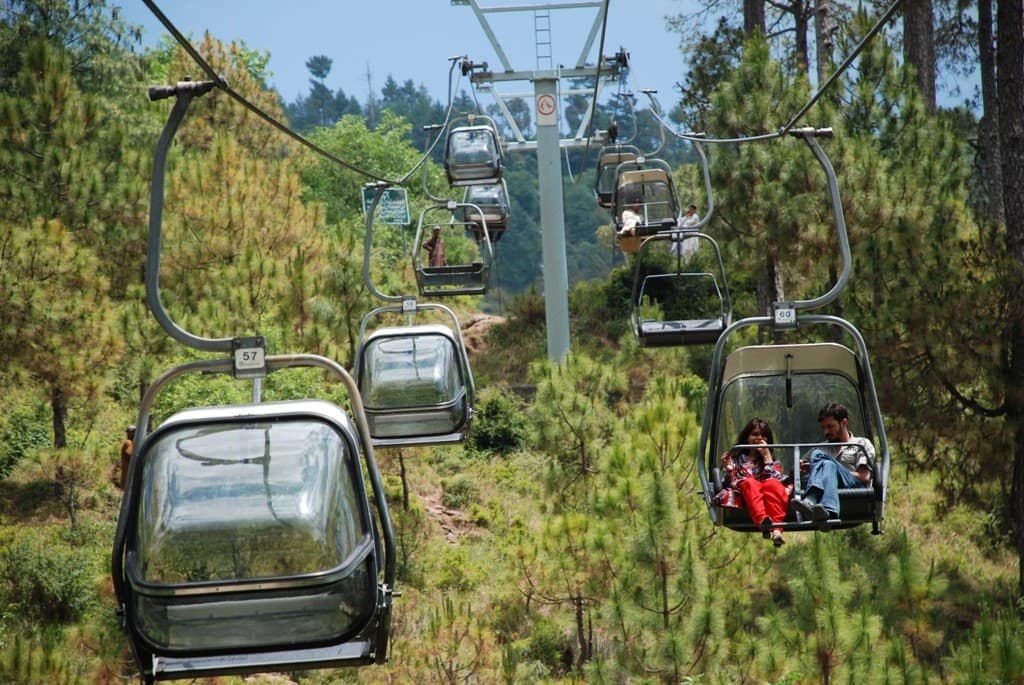 Patriata is also recognized as New Murree. It is located in a hill station in northern Punjab, Pakistan, and 15 kilometers south-east of Murree hill. Patriata is tracked down in Murree Tehsil, which is a subdivision of Rawalpindi District. It is the region's elevated point, and the hills stand 7,500 feet above sea level point.
The climate in Patriata is usually cooler, which makes this hill station a promising tourist area compared to further areas. The large tourist existence in Murree also makes Patriata a more desirable place for many, as it is the hub of attraction.
A Gondola chair lift and cable car system allow tourists to see the highest and elevated points. The area is surrounded by forest, and there are many leopards and monkeys in Patriata.
Nathia Gali
Nathia Gali is an area surrounded by mountains. It is a hill station tracked down in the Abbottabad District of Khyber Pakhtunkhwa, Pakistan. It is situated at the center of the Galyat range, where various hill stations are located. Nathia Gali is recognized for its spectacular beauty, hiking, and fascinating environment, much colder because of its high altitude. It is located; approximately 32 kilometers away from Abbottabad and Murree.
Read also: Famous Tourist Places to Visit in Pakistan
The weather of Nathia Gali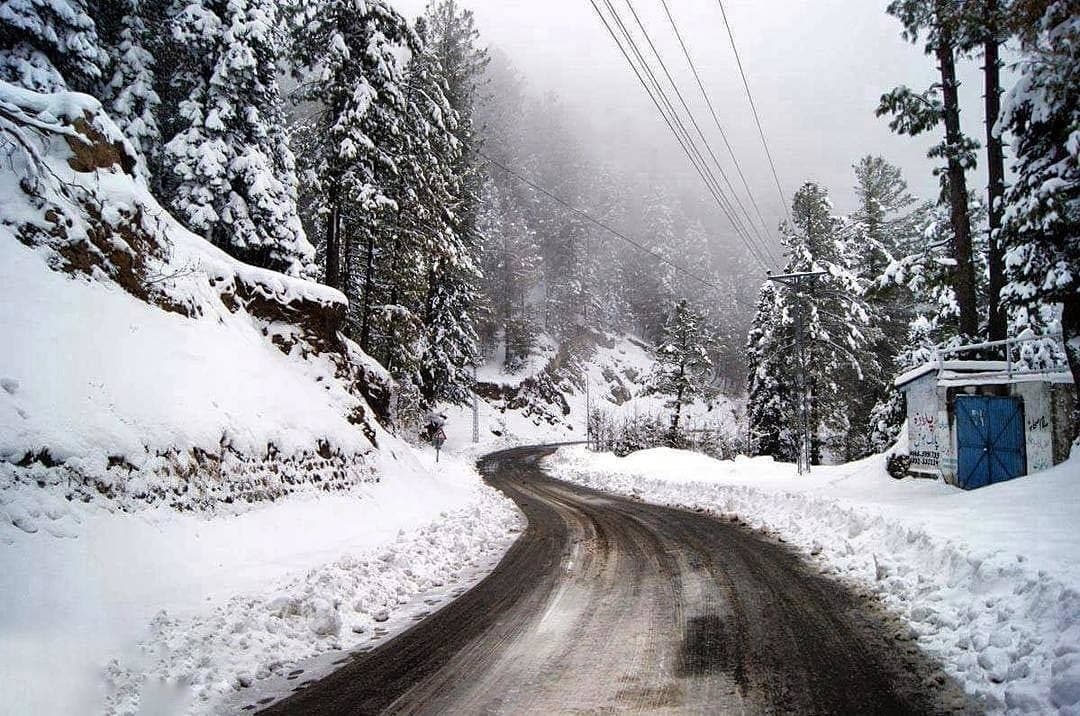 The weather of Nathiagali stays cold, beautiful, pleasant, and foggy in the summers. In the monsoon, rain is predicted almost every day. Cold winds begin to cool the weather in the autumn season. In December and January, massive snowfall appears here. The weather stays cold in the spring—the best and happy weather here in the summer season.
Cantonment Board Murree Hill
Cantonment Board Murree (CBM) is a self-sufficient body working under Lands and Cantonment Department related to Murree. With always boosting the community of the cantonment, Cantonment Board Murree was inaugurated on 28 April 1920. CBM strives to give high-quality services with access to all, giving rise to a good location to live in and leave a sufferable world for future ages.
Kashmir Point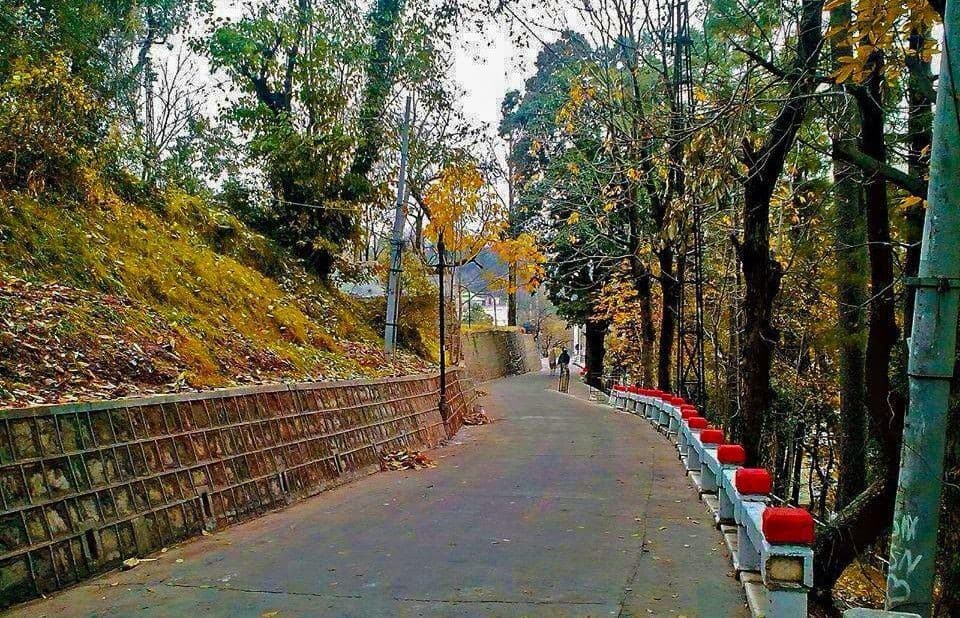 Kashmir Point is a spectacular viewpoint in Murree, Pakistan. The peaks of Kashmir can be seen from the Kashmir point. You can find the Kashmir point on Mall Road. Kashmir Point is 7500 feet above sea level and is the most elevated point of Mall Road.
Rawat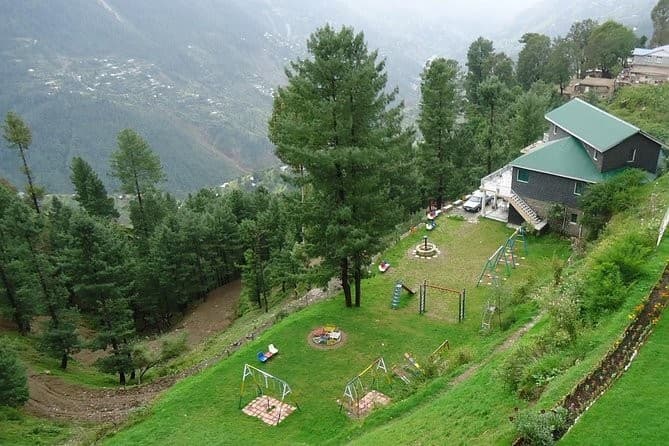 Rawat is a union council of Islamabad. Amid sikhs' rule, it was a embattle town that used for Sikh expeditions. This town was also seized by the invading British army, which had conquered the Gujrat from the retreating Sikhs. The Sikhs finally give up on Rawalpindi's city and surrendered their army or empire to the Britishers.
Ayubia National Park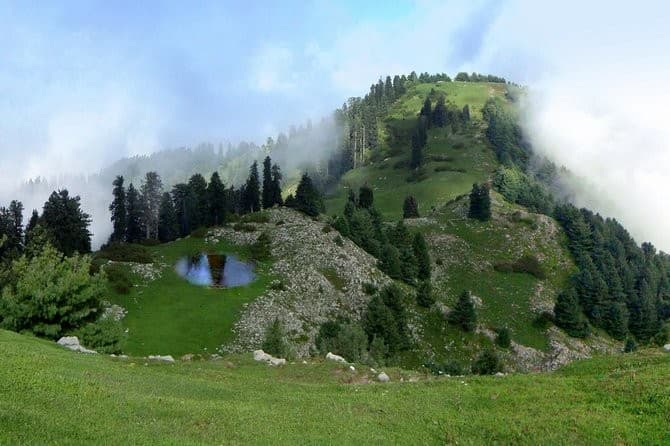 Ayubia National Park is an area of 3,312 hectares situated in Abbottabad District, Khyber Pakhtunkhwa province, Pakistan. It was announced as a national park in 1984. Ayubia was named after Muhammad Ayub Khan, who was the second President of Pakistan.
The park has been improved as a resort. Nowadays, it is organized by the Wildlife and Parks Department of the Government of Khyber Pakhtunkhwa. Ayubia National Park also depicts the tale of a woman named Sabiha Zaman. She was the first woman in her village to pass her matriculation exam with excellent grades. Also, she was the first female to work in the field from Khyber Pakhtunkhwa. Being a woman, she withstood many opposition and hurdles from her society, relatives, and family.
She volunteered with the only objective of conserving the forests and wildlife around the village. Women in Ayubia and its surroundings still have a long way to go in terms of empowerment.
Mall Road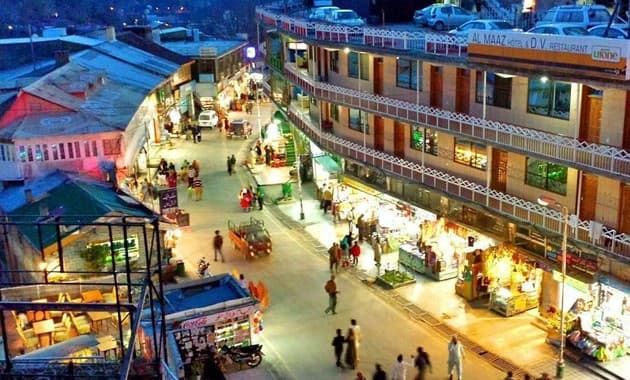 Murree is popular because of its Mall Road as Mall Road is the identity of Murree. Mall Road is a long way road containing all types of shops, eateries, fast food restaurants, different brands, etc. People who visit Murree never forget to visit Mall Road.
Murree Languages
The language spoken here is a combination of:
Local people also communicate via:
Punjabi
Pahari
Urdu
English
and Pashto
Travel
The city is not accessible via railroads due to its unique geographical terms. The closest railway station junction is situated at Sangla Hill. There is no airport here. The city is only accessible via road or cars.
You may also like to read: