10 Best Hotels in Lahore
Lahore is the main city of Punjab, Pakistan, with a lot of facilities in it. As most of the visitors come to Lahore for their business or other work and looked for hotels to stay here. Here we list 10 best hotels in Lahore according to your requirements with the various facilities they have.
AVARI Hotel Lahore
PC Hotel Lahore
Faletti's Hotel Lahore
NISHAT Hotel Lahore
HOTEL ONE Hotel Lahore
GRAND PALM Hotel Lahore
SUN FORT Hotel Lahore 
PARK LANE Hotel Lahore 
Holiday inn Hotel Lahore
AVARI- 5-star hotel of Lahore
Avari hotel in Lahore is the 5-star hotel of Lahore and it has won consecutively 6 World Travel Awards for the "Leading Hotel in Pakistan". A perfect place for business or leisure travelers. It has the highest quality of service levels for national or international travelers. It consists of various options like it has Japanese, Chinese, Continental, and Pakistani restaurants in it.
These are the charges per night over a room including all taxes and charges in it that adds taxes, Buffet Breakfast, pickup in a room rate.
Room Type     Sleeps Price Per Room
Single Room    1          Rs 24679.00
Double Room  2          Rs 28681.00
87, Shahrah-E-Quaid-E-Azam (Mall Road) Lahore
Pearl Continental Hotel Lahore
 Another hotel on the list of five-star hotels in Lahore. It has seven restaurants in it as international, Italian, Japanese, Chinese, Local Grill/ BBQ, A la carte, Café Latte with business facilities as well as banquet facilities in it.
It contains 200 luxury rooms in its new Atrium wing, and 250 rooms in its old mall wing with a lot of facilities in it as spa, swimming pool, dining in it with standard price rates. They provide special offers for your wedding package, meeting package, circus brunch. PC hotel awarded by World Branding Awards as Brand of the Year and in 2019 Awarded by Award winner as Loved by Guests.
Room Type     Sleeps Price Per Room
Single Room    1          US$ 235.04
Double Room  2          US$ 273.15
 (Mall Rd, G.O.R. - I, Lahore, Punjab, 19047)
FALETTI'S Hotel Lahore
A historical hostel of Pakistan since 1880 in the era of British Raj by an Italian, Giovanni Faletti. As it was built in the British colonial, so it designed with Burmese teak woods. It includes a restaurant in it named as Café De Brando along with marriage hall and events hall in it. It is a smoke-free hotel with a lot of facilities in it as free wifi, continental breakfast, dry cleaning, laundry. It has 40 rooms in it that has a wide area for dining in it with refrigerators, TV cable, room service, Coffee makers and newspaper with all in air-conditioned rooms.
Room Type         Sleeps  Price Per Room
Single Room       1              US$ 235.04
Double Room    2              US$ 273.15
 (24 Egerton Rd, Garhi Shahu, Lahore, Punjab 54000, 25000)
The Nishat Hotel Lahore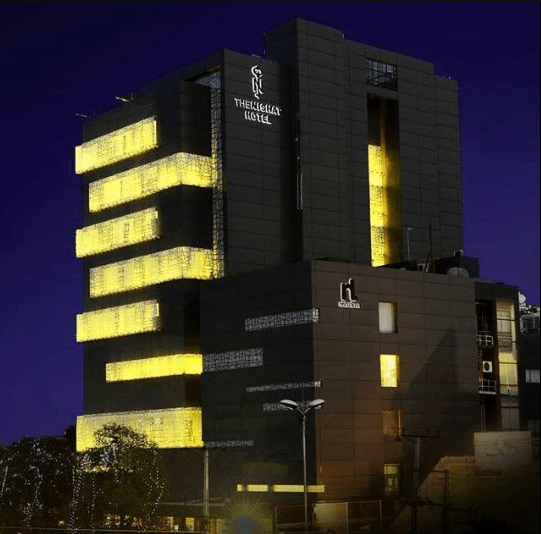 A very contemporary hotel in Lahore with a perfect price package according to all given accommodation, luxuriously furnished rooms with air conditioning availability along with free WiFi. They provide dining, drinking, and snacking in-room service as well in restaurants too along with the fitness center and swimming pool[indoor]. They provide daily basis services as dry cleaning, luggage storage, smoking area, safety deposit boxes, daily housekeeping, currency exchange, Laundry service but they don't allow pets along with travelers. What people said about this hotel "Explore the Victorian Elegance of the Largest Banquet HALL" in it with perfect early morning breakfast buffet with very friendly staff.   
Room Type         Sleeps  Price Per Room
Single Room       1              Rs 15660.00
Double Room    2              Rs 31220.00
Mian Mehmood Ali Kasoori Rd, Block A3 Block A 3 Gulberg III, Lahore, Punjab 54660
HOTEL ONE Lahore
Since 2006, Hotel One introduced in the heart of Lahore with full accommodation as luxury rooms with a spacious banquet hall and along meeting cafe in it. Hotel one offers a lot of services for the guests as free breakfast, Free Wifi, conference facilities, airport transportation as well as a concierge in it. A complete package for relaxation while enjoying dining with other features a variety of comforts in it. Stylish hotel in the center of the city. Friendly, efficient welcome. Very beautiful and large rooms. Good food, excellent staff all you find it here along with special facilities for guests in it.
Room Type         Sleeps  Price Per Room
Single Room       1              Rs 9859.00
Double Room    2              Rs 17220.00
40/A-2, Mehmood Ali Kasuri Road Gulberg III, Lahore 54000 Pakistan
Grand Palm Hotel Lahore
Grand Palm hotel consisting of 100 furnished rooms, fully equipped Banquet Halls and Meeting Rooms, Swimming Pool, Gym, Cinema Hall, Double Basement Parking and Free Valet Service. Grand Palm Hotel provides outstanding services, a neat and clean hotel with well-managed staff and executive services.
Room Description
The Executive Club offered by Grand Palm, Lahore is a truly personalized service and quality care for your discerning guests, the busy business traveler's and senior company executives.
SPECIAL BENEFITS
Fully Air-conditioned Rooms
Airport pick and drop service by separate Car
Daily fruit basket
02 Piece pressing/laundry per day
1 Large bottles of mineral water per day per person
Free local telephone calls (PTCL lines only)
Mini Ban
American breakfast in Executive Lounge from 07:00 to 10.00 am
Executive Lounge is operative from 07.00 am to 12:00 midnight
Club guest has access to free Tea, Coffee and Snacks
Newspaper delivered to room on request
Use of health club & Swimming pool Shoes shines
Use of private offices for a maximum of one hour and 50% discount on Board Rooms, situated in the Business Centre
                           Room Type                             Sleeps  Price Per Room
                           Single Room              1              Rs 8900.00
                          Double Room             2              Rs 11999.00
(17-A Abubakar Block, New Garden Town Ferozepur Road, Opposite Qaddafi Stadium، Abu Bakar Block Garden Town, Lahore, Punjab 54000, 10324)
Sunfort Hotel Lahore
A very traditional hotel of Lahore in the memories of Mughal Kings provides the best hospitality in it. Sun Fort provides many services to their guests as Meeting rooms, Organize an event, elegant rooms, Banquets, Luxury suites and delicious dining. To get rid of your whole day stress, come and join this hotel with perfect services in perfect price rates. It consists of 5 floors with 35 rooms in it with a very pleasant environment, modern comforts. They provide Air conditioning rooms with LCD, mini bar, balcony, fitness centre, spa in it. 
Room Type         Sleeps  Price Per Room
Single Room       1              Rs 8952.00
Double Room    2              Rs 12,231.00
(Block D1 Liberty Market Gulberg III, Lahore, Punjab, 8352)
Park Lane Hotel Lahore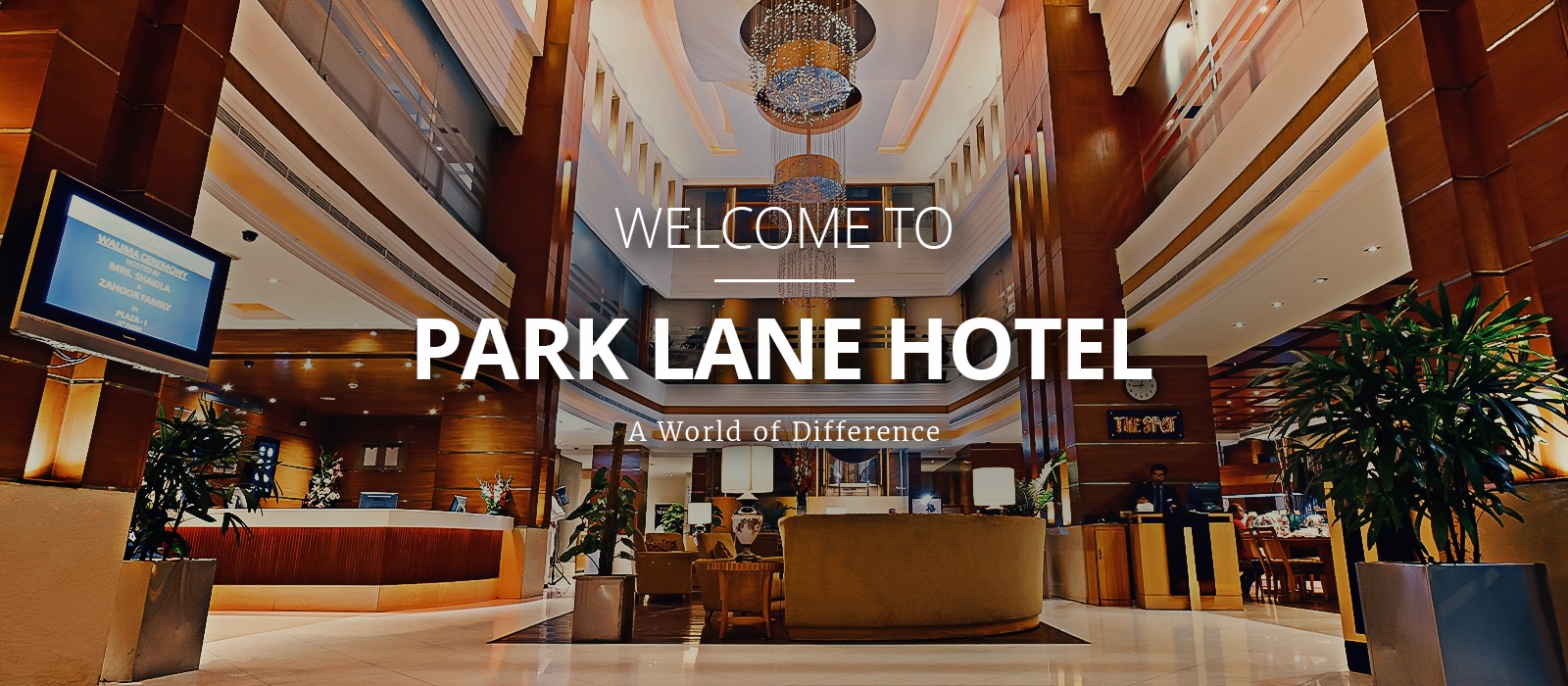 Another hotel in the heart of Lahore, Park Lane is a landmark hotel of Lahore in Gulberg, providing elegance services with super accommodation in it. Perfect room for rest and luxury rooms with a comfortable and cosy environment along with dining into delicious food from multiple cuisines that will be unforgettable for you. Park Lane Hotel Lahore has pool, gym, spa along with facilities in it and Park Lane provides a lot of events organizing in it.
                           Room Type                              Sleeps  Price Per Room
                           Single Room              1              Rs 15080.00
                          Double Room             2              Rs 30,160.00
(107 MM Alam Rd, Block B3 Block B 3 Gulberg III, Lahore, Punjab 54000, 14326)
Holiday Inn Suites Lahore
 Holiday Inn is a 4-star hotel of Lahore in DHA Phase 6, provide guests rooms with garden view included air conditioning, teapot, bidet with continental breakfast. Hospitality Inn Lahore offers 120 deluxe rooms.
Holiday Inn hotel includes:
PRIORITY FLOOR
SINGLE / DOUBLE
DELUXE / EXECUTIVE SUITE
EXECUTIVE CLUB FLOOR
SINGLE / DOUBLE
DELUXE / EXECUTIVE SUITE
OTHER GUEST SERVICES
Offering everything of priority room along with more facilities.
Holiday inn hotel provides various restaurants in it such as Lahore Gates Café, China Grill, Pool Side BBQ Restaurant, with Conference & Banquet facilities. Also Daffodils hall, Blossom Hall, and executive board rooms in it for business meetings.
                            Room Type                              Sleeps  Price Per Room
                            Single Room              1              Rs 8450.00
                           Double Room             2              Rs 13,975.00
(Sector B Sector C DHA Phase 6, Lahore, Punjab 54000, 8294)