With the launch of the Spark 7 Pro, TECNO Mobile Pakistan goes up in flames. The phone was announced on TECNO's official Facebook page yesterday and has already set a new sales record in just one day. The company broke distribution records by selling 5132 handsets in just one hour of launch and selling out in one day, all while trending on Twitter and Google trends.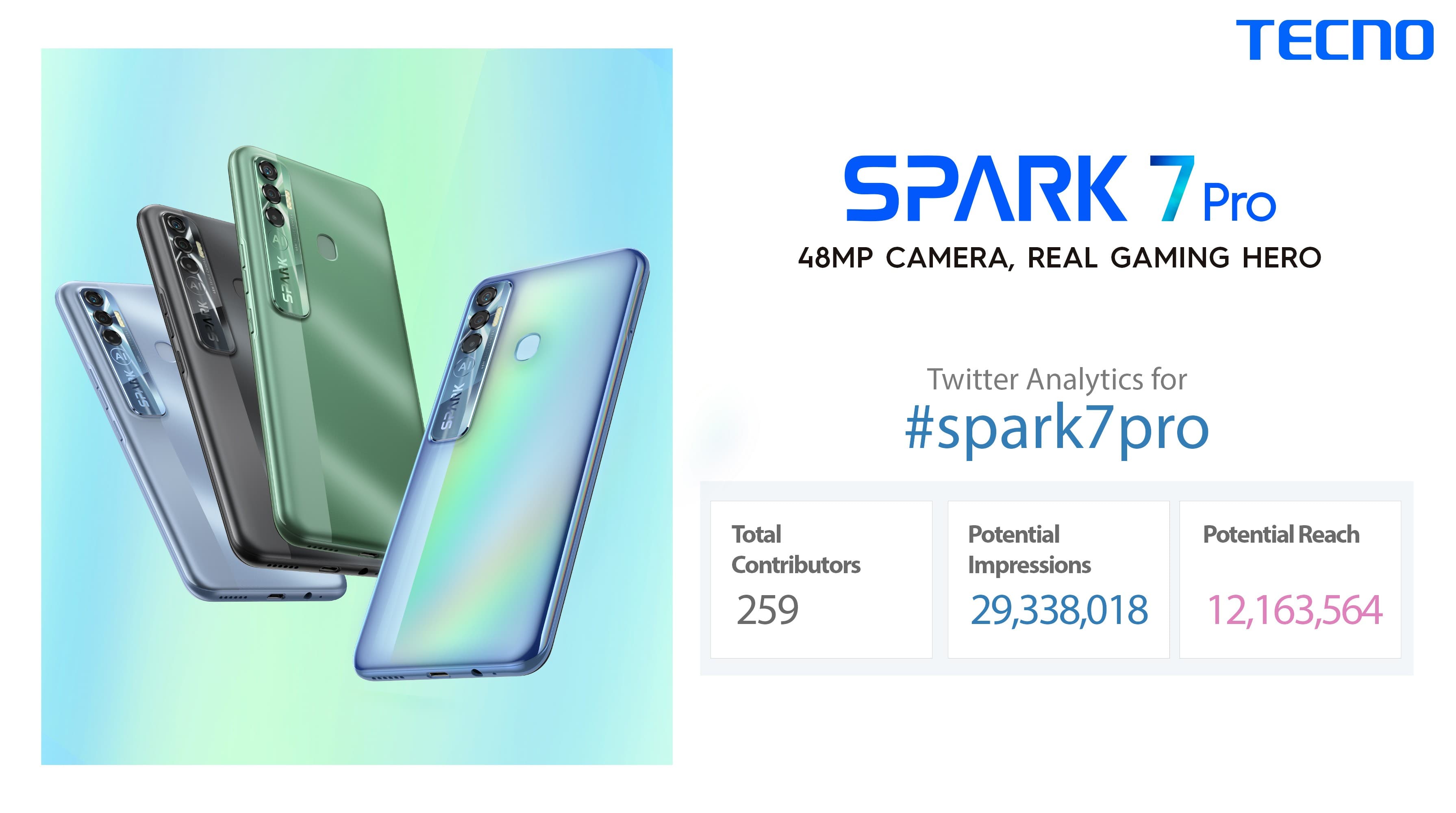 The excitement for the upcoming Spark 7 Pro was palpable. People had been speculating about TECNO's latest Spark variant for weeks before it was officially revealed. Bilal Munir of VideoWaliSarkar, one of our favorite Tech YouTubers, launched the live sale on TECNO's official Facebook page, and it was completely stocked in less than 10 minutes. In just one hour, TECNO sold 5132 Spark 7 Pro units. The mobile phone was out of stock the next day, so this was a huge figure.
Furthermore, on launch day, the TECNO Spark 7 Pro was the most tweeted handset. The hashtag #Spark7Pro was trending at No. 1 on Twitter. Not just that, but Spark 7 Pro was the most common topic on Google Trends. These figures demonstrate the excitement created by TECNO's latest Spark 7 Pro.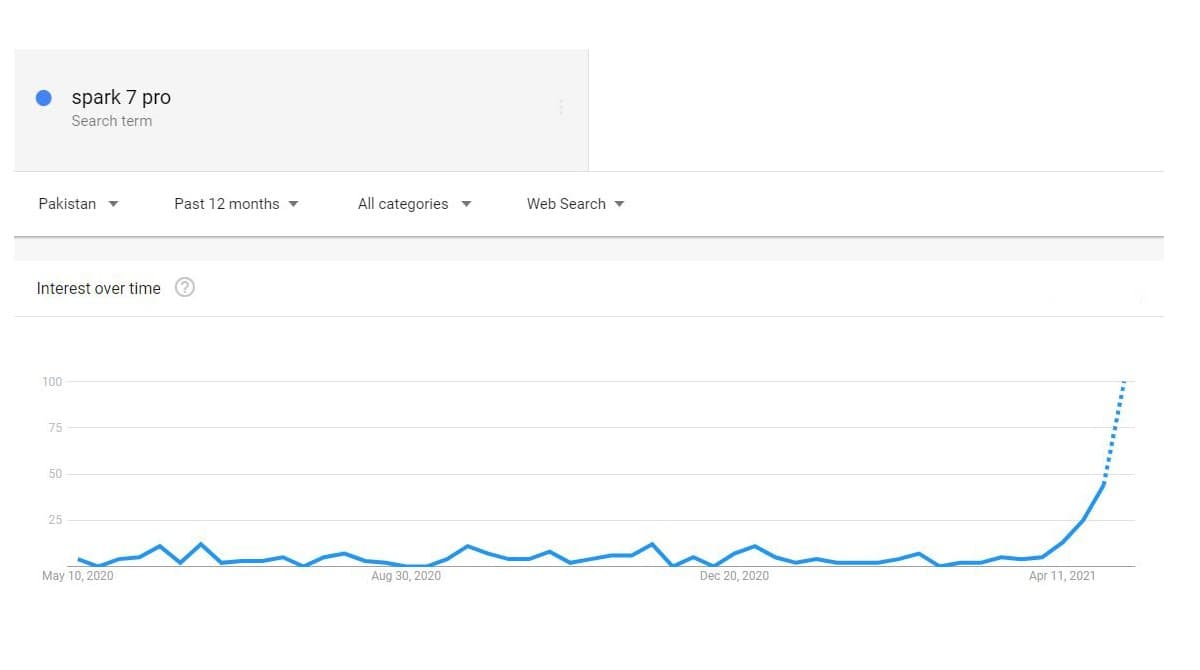 The mid-range Spark Series successor, the Spark 7 Pro, features a solid MediaTek Helio G80 gaming processor, a 90Hz refresh rate, and a 48MP rear camera. The phone is exclusively available on Saamaan.pk for only PKR/- 21,999. However, if you purchase during the next week, you can get a 1000PKR discount and free headphones. In contrast, during Ramadan, all consumers can get a discount of 1000PKR and a free pair of headphones as a gift from offline markets. Furthermore, until June 3, 2021, you will have the opportunity to earn 1000 LEDs from a mystery pack.