US sanctions on Huawei extended for another year
Chinese company Huawei is trying to get Google services part of its phones by getting an Android license again, but it doesn't seem possible to do so soon.
US President Donald Trump on Wednesday extended by one year the executive order that blacklisted Huawei and barred US companies from working with it.
In May last year, the United States blacklisted a Chinese company as a threat to its national security, barring US companies from supplying spare parts and other support to Huawei without the Trump administration's permission. ۔
Since last year's executive order, Huawei has been taking various steps to end its reliance on US companies.
US sanctions on Huawei have not yet been fully implemented, but have been facilitated by a temporary license.
Huawei introduced its Harmony OS operating system in August last year, but it is being used in other devices instead of smartphones.
Following the loss of Google Mobile Services and the Play Store, Huawei has introduced an alternative app gallery, which does not have a large number of apps, but continues to grow by hiring developers around the world.
In March this year, the company announced that the number of users of its app gallery has reached 400 million, while the services of 1.3 million developers have been hired.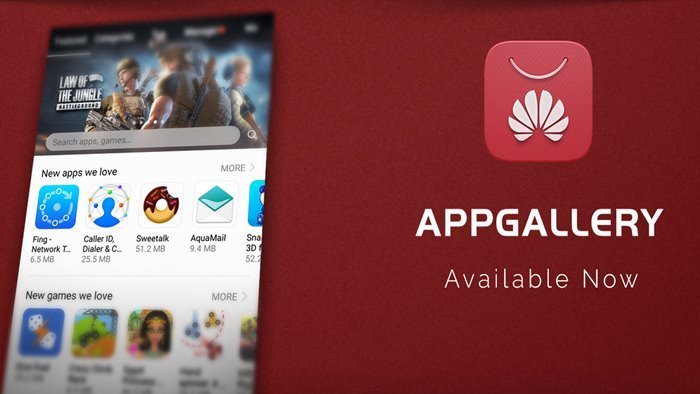 If Huawei somehow manages to outperform Google's popular apps, it will be a huge blow to Google, as other Chinese smartphone companies could start using Huawei apps.
Chinese major smartphone companies such as Huawei, Xiaomi, Oppo, and Vivo are also developing a platform that will allow developers outside China to upload their apps to their app stores simultaneously.
The companies are part of the Global Developer Services Alliance (GDSA) and the move seeks to challenge the international monopoly of the Google Play Store.
The Google Play Store is banned in China and Android users download apps from various app stores, most of which are run by different companies such as Huawei and Oppo, but outside of China, the Google Play Store dominates. Allows developers to upload their own software, this monopoly has caused problems for third-party app stores, and is now being challenged by the GDSA platform.
Huawei once won in January this year when, despite US opposition, the UK approved a role for a Chinese company in setting up 5G networks.
The same month, the European Union rejected US pressure to impose sanctions on Huawei's 5G networks.
Huawei Search has also been introduced in place of Google search in Huawei phones and this increase will be a big threat to Google search engine as Huawei is currently the second-largest smartphone company in the world and millions of people use its devices.
Google submitted a license application to the US government in February this year to work with Huawei so that it could reissue the license to use Google mobile services for Huawei.
But the result of this request has not come to light yet and other new phones including Huawei's new flagship P40 series are still deprived of Google services.
Related Posts