The social networking site Twitter has announced that labels and warning messages will be added to some tweets based on misinformation or conflicts regarding COVID 19.
The move is aimed at curbing the spread of misinformation in the social media network and will be gradually extended to other topics.
Twitter's new labels will also provide links to more information so that people are not confused or misunderstood.
The company said in a blog post that the labels would be applied to tweets that would not cause much harm and therefore would not be deleted.
The company added that a warning would be added to the content of the tweets, saying that the tweet contradicted the guidelines of public medical experts.
This policy will also apply to tweets that have been posted prior to this announcement and all user posts will be processed.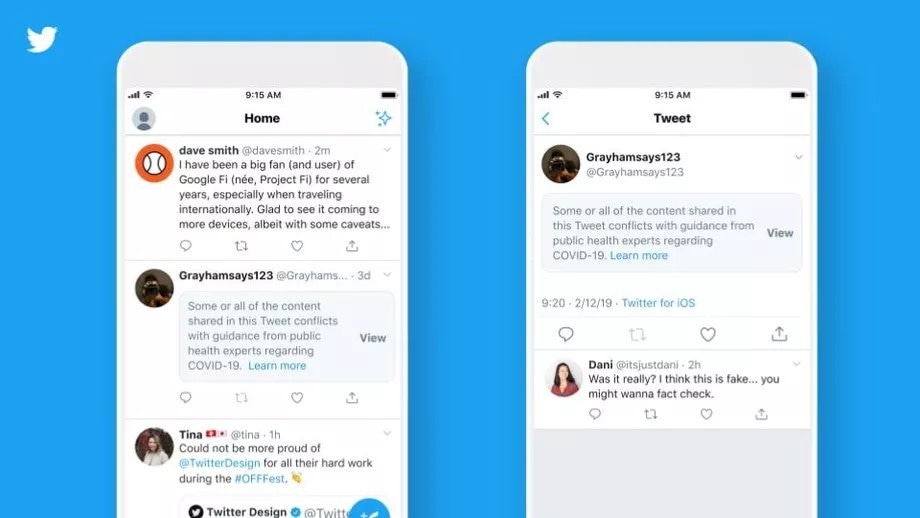 Social networking sites such as Twitter, Facebook, and YouTube have been widely criticized for failing to stop the spread of fake news and misinformation about the COVID 19 epidemic.
False claims are also made on social media sites that show conspiracy theories, such as Microsoft founder Bill Gates or FiveG mobile technology behind the virus.
Facebook has enlisted the help of third-party fact-finding partners, and labels are being added to content posted on the site.
YouTube says it has begun showing information panels to third parties in the United States to prevent such ideas from spreading.
Twitter says its new policy, labels, will help it work faster.
"Our strategy is different because we don't have to wait for a third party," said Nick Pickles, Twitter's director of public policy.
According to the company, no action will be taken on tweets based on unverified information but claims will be refuted by putting warnings or labels.