Wednesday, April 21, 2021: realme Pakistan held a one-of-a-kind conversation about their forthcoming realme 8 Series in Lahore. It was an influencer roundtable with realme Allies from various fields, including architecture, photography, games, and technology, who discussed all of the features that the realme 8 Series has to offer.
With a powerful processor and massive battery capacities that charge at lightning speeds, the latest realme 8 Series offers outstanding camera features. Not just that, but the architecture has a sleek feel to it that any young person would appreciate.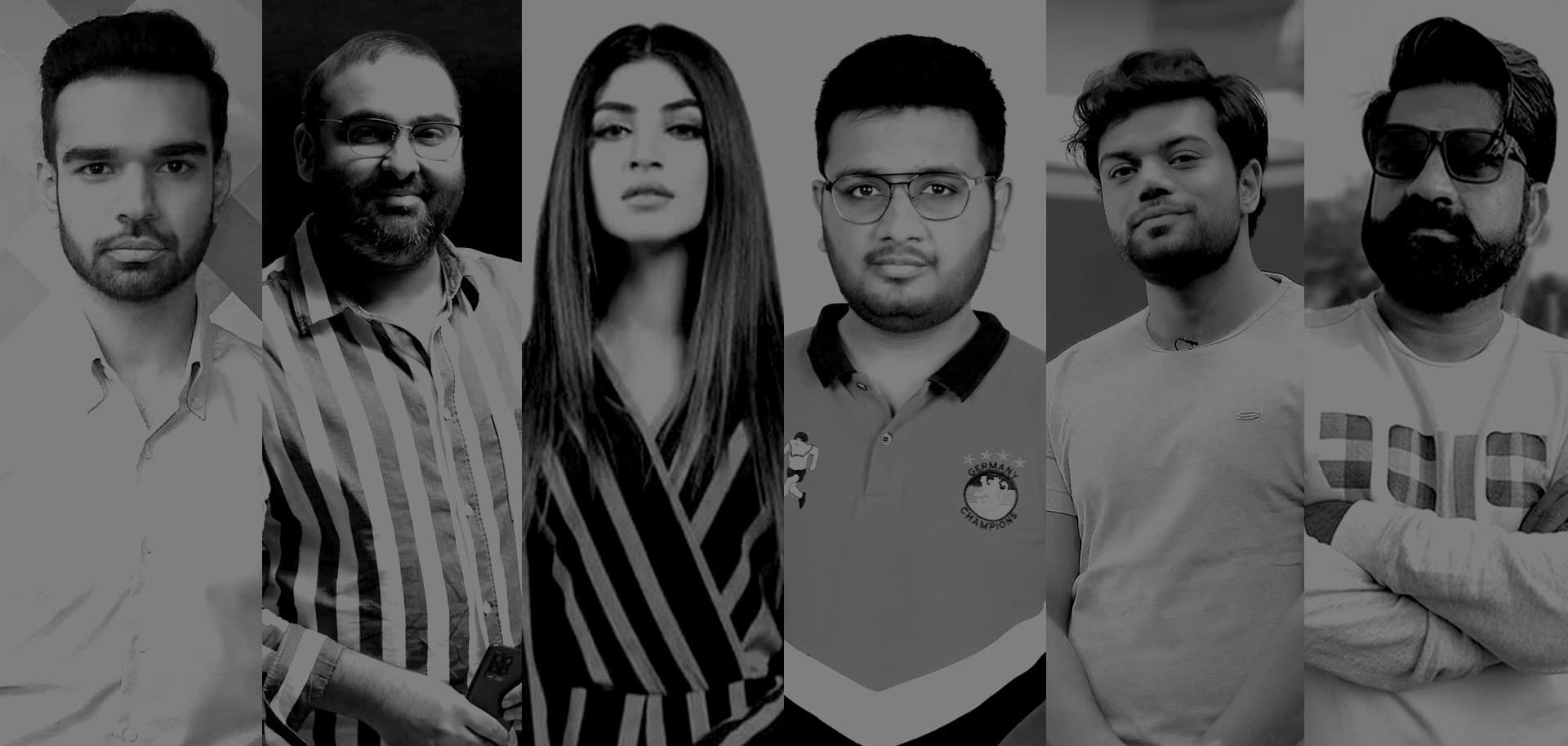 With a panel of renowned influencers who are allies of realme for the unveiling of its upcoming 8 Series, the realme 8 Series roundtable was high on talent. Kinza Hashmi, a beautiful realme Design Ally; Azeem Sani, a realme Photography Ally; and Bilal Munir (VideoWaliSarkar) and Ali Abbas (MASTech), YouTube tech sensations, were among the realme Tech Allies on the panel.
Aside from that, Saad-ur-Rehman aka Ducky Bhai, our favorite gaming professional, was on hand as the realme Gaming Ally for expert gaming advice. Hamza Khan, realme's Product Manager, moderated the session, which was broadcast live on realme's official Facebook page and YouTube channel.
The realme 8 Series' feature-rich features were lauded by the critics, who praised the realme 8 Pro's 108MP Ultra Quad Camera for stunning photography. Kinza Hashmi was blown away by the breathtaking futuristic designs that feature the "Dare to Leap" logo on the phone's rear. With its 50W SuperDart Charge on the realme 8 Pro and 30W Dart Charge on the realme 8, Bilal Munir of VideoWaliSarkar fame called it one of Pakistan's fastest charging units, while Ali from MASTech said the realme 8 Series' ultra-fast charging capability enhanced the capacity of the big batteries.
Ducky Bhai, a professional gamer, favored the MediaTek Helio G95 gaming processor on the realme 8, which, along with the 5,000 mAh battery and Super AMOLED display, provided him with the most enjoyable and upbeat gaming experience on a smartphone. With praise from all influencers, the realme 8 Series quickly became a favorite of all realme allies.
To all realme lovers and audiences out there, the realme 8 Series is just around the corner. Though more information on the features will be unveiled shortly, keep an eye on realme's official Facebook page and YouTube channel for the launch event of the realme 8 Series on Wednesday, April 28, 2021.
Please visit www.realme.com for more information.
Regarding realme
realme is a technology company that specializes in leapfrog consistency and cutting-edge AIoT technologies for the global market. Users of realme are young and have a global perspective. realme brands use cutting-edge technologies and architecture to encourage young people to "Dare to Leap."
According to Counterpoint's statistics of global smartphone shipments in Q3 2020, realme is the world's 7th most popular smartphone brand and is considered a mainstream smartphone brand. In 2019, realme shipped 25 million smartphones worldwide, an increase of 808 percent year over year, rendering it the world's fastest-growing smartphone brand for four consecutive quarters from 2019 to Q2 2020.
With a global consumer base of over 70 million, realme has expanded into 61 markets across the world, including China, Southeast Asia, South Asia, Europe, Russia, Australia, the Middle East, and Africa.