TECNO has opened Pre-Orders for their much-anticipated gaming phone, the Pova 2, on Daraz, with a fantastic discount for PubG fans. The pre-order period begins on September 7th and runs through September 14th, 2021, 2020.
POVA 2 is the newest instalment in TECNO's gaming POVA series. PUBG players at the ACE and Conquer levels may get a PKR 1000 discount by using the code POVA1000, while players below the ACE level can get a PKR 500 discount by using the code POVA500.
The 7000mAh battery of the POVA 2 is the world's first and most powerful. It features a MediaTek G85 Gaming Processor as well as a unique body design. POVA 2 also has several extra gaming elements, such as the ET Engine and the magic button, to make the game more engaging.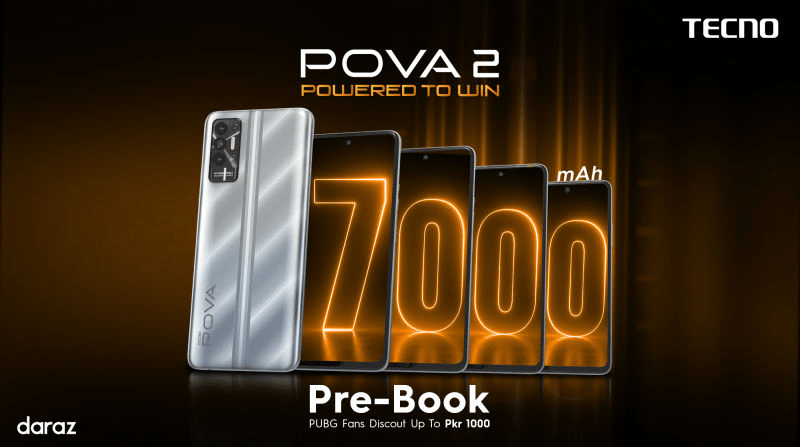 TECNO Pakistan's CEO, Kelvin Zeng, shared his thoughts:
"TECNO has worked tirelessly to deliver cutting-edge technology to Pakistan. TECNO will debut POVA 2 in Pakistan very soon, with a focus on youthful mobile players. Pre-orders are now open, with special discounts for PubG fans. The phone comes with Pakistan's first 7000mAh battery, as well as other gaming features for more powerful and limitless gameplay."
So hurry and reserve your POVA 2, the world's first 7000mAh gaming gadget, before it sells out. Keep an eye on the TECNO official website for further information and updates on the new POVA 2.