Helpful tips to protect you from online threats related to COVID-19
Hackers around the world are using the new novel Coronavirus epidemic to take advantage of it, and technology companies are taking steps to prevent it.
As a result of this epidemic, millions of people around the world are confined to their homes, increasing the use of apps and other web tools.
But as a result, online security threats have increased, and the Google Threat Analysis Group has monitored a number of hacking activities.
In fact, computers are being hacked from fake COVID 19 Tracker Dashboard, suspicious websites and apps are being created while spam emails are being used to target people with various temptations.
Google recently said that 18 million suspicious emails related to the epidemic are being blocked daily on Gmail, which contains malware or malicious links.
And these are separate from the 240 million spam emails related to COVID 19, which the company sees daily.
Google has provided some simple tips, tools, and resources for Pakistani users to avoid such threats.
In fact, a separate website has been set up for this purpose which is in Urdu language and has helped the users to avoid online fraud.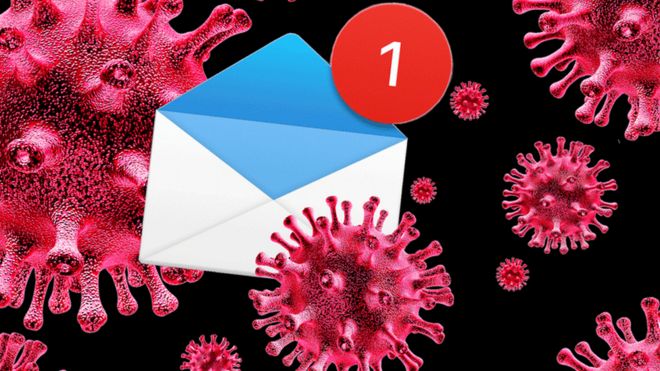 How to avoid online fraud?
The following tips may be helpful:
Recognize how mischievous elements can reach you? Fraudsters usually take the form of a legal message about the virus, for which they can use emails, SMS, automated calls or suspicious websites to access you.
Visit authoritative websites directly and avoid clicking on a link, deceivers often show well-known, reliable, and authoritative sources, so it is better to go directly to a website like this instead of clicking on a link. Go to http://covid.gov.pk/.
Be careful with personal or financial information, take extra time to check the message if someone requests financial or financial information.
Such hackers can often ask for login information, bank details, and addresses, they can also request payment by bank transfer or virtual currency.
Donate directly to charities and avoid doing so online, some circles are also trying to take advantage of the relief activities related to COVID 19, do some research on the validity of charities and their website You can donate money directly through, no need to click on any link.
Check carefully before clicking on links and email addresses. Fake links are often copies of the URLs of well-known websites, with the addition of a few characters that are invisible to the naked eye. If you find a link to a website in a message or email, be sure to be careful before clicking.
Often such fraudulent messages are sent to multiple people, so by copying and pasting email addresses, phone numbers, or different parts of the message, a search can reveal that no one has reported it.
To make your account more secure, adopt a 2-factor verification process, which gives the account extra protection and is not easy to hack.
Related Posts