Computers around the world lose the 'Windows 7' update
Microsoft, the US multinational company that provides operating systems to most computers and laptops around the world, has discontinued the 'Windows 7' operating system update on computers worldwide.
Millions of computers around the world lost any updates to 'Windows 7' from January 14, 2020, after Microsoft stopped providing 'Windows 7' updates.
Microsoft announced a year ago that the company will suspend the supply of 'Windows 7' update from January 2020, and the operating system has been discontinued.
More than 32% of computers and laptops worldwide are currently operating on Windows 7, which means that every three computers in the world have the same operating system.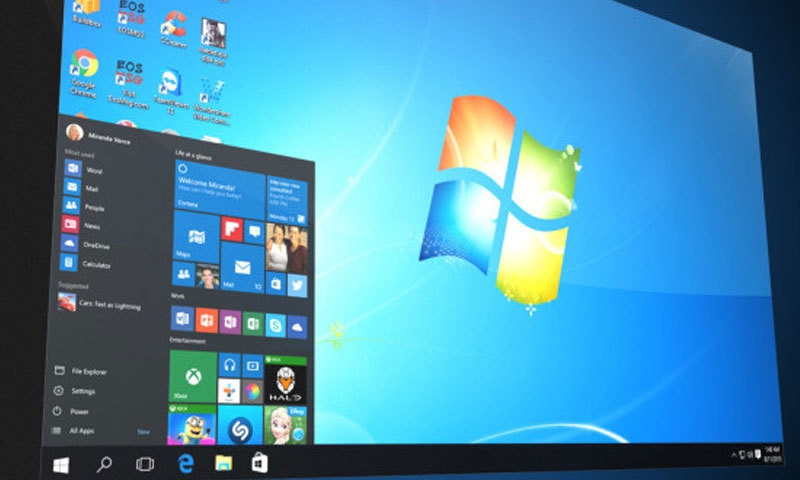 According to the company, after Windows 7, people should now work on Windows 10 - screenshot
According to US broadcaster CNN, Microsoft has advised computers and laptops running Windows 7 through Windows 7 that the company's leading operating system 'Windows 10' will be available in its systems after January 14, 2020. Install
According to the company, 'Windows 10' can be purchased for the US $ 139 and will continue to provide updates to this operating system.
At the same time, Microsoft has advised people to buy a new 'Windows 10' computer if they have a computer older than three years.
Free updates are provided on Windows 10 - Photo: PC World
The company has also made it clear that although Windows 7 update has been discontinued from January 14, 2020, computers and laptops running the above operating system will continue to work.
At the same time, the company warned that computers and laptops running Windows 7 without an update could carry out a virus attack and the aforementioned devices could become a cybersecurity issue.

That's why the company advises people, especially companies and businesses, to move their systems to 'Windows 10' or get a special Windows 7 update for money.
Read More: Microsoft's New Edge Browser Logo Reveals
It is important to note that updates to Windows 7 are provided free of charge by the company and updates of Windows 10 are also provided free of cost, but for the first time, the operating system has to be purchased at a cost.
Windows 7 was introduced by the company in 2009 and now 11 years later the update to the operating system has been discontinued.
Microsoft is currently the most popular operating system on Windows 10, with over 90 million computers and laptops currently running around the world.
Microsoft is considered to be the largest and most trusted company with regard to the operating system of computers. The company also provides operating systems for some mobiles.
Unlike computers, mobile phones mostly run on Google's Android operating system
Related Posts