The great squash player Azam Khan was Died Due to Corona virus
Pakistani star Azam Khan, one of the squash's greatest players and winning four consecutive British Open championships, died in London due to the Corona virus.
Azam Khan, who won the British Open titles four times in a row from 1959 to 1962, was diagnosed with the Coronavirus last week and today he is 95 years old.
His son confirmed his father's death Saturday afternoon.
Azam Khan emigrated to Britain in the 60s and belongs to a squash family who for many years, has favored Pakistan with victories.
According to squashplayer.co.uk , Azam khan's elder brother Hashim Khan was the first Pakistani athlete to win the British Open in 1951 and took over the care of his younger brother, 11 years after his father's death.
He took the Azam Khan with him to London in 1953 and, on his way there, began competing in professional squash competitions.
Azam, who attended the British Open for the first time, managed to make it to the semi-finals this year, where he faced his older brother in which he was defeated in a five-set match by the older brother after a tough contest.
He continued to participate in major world events, and when Hashim retired from the All-American event in 1958, Azam had the honor of becoming a champion.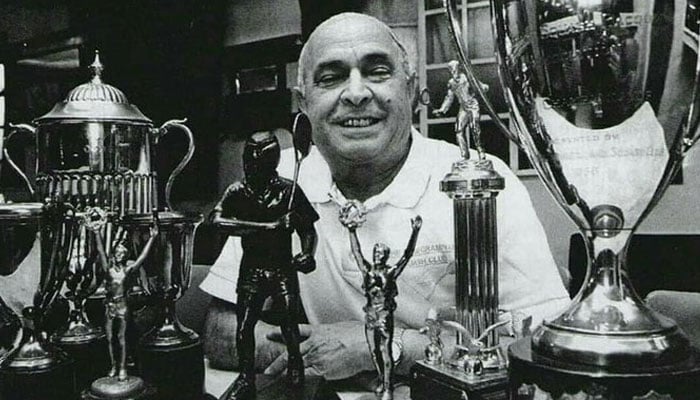 He was honored to be the British Open Champion for three more years after that, but he did not play squash again in 1963 due to an injury.
Azam, who has attended the British Open seven times in his career, is one of the greatest squash players and the most memorable moment of his career was when he defeated his older brother, Hashim Khan in 1960, after a unilateral competition. 9-1, 9-0 and 9-0.
Jahangir Khan, considered by his nephew and squash world's greatest player after Azam Khan, destroyed all records, following in the footsteps of his father and uncle.
Related Posts