Former national team fast bowler Shoaib Akhtar did not like being trolled by the International Cricket Council (ICC) and gave a "blunt answer" to the global governing body of the game.
Shoaib Akhtar commented on a post by Cricinfo on which the ICC had tried to ridicule him, which angered the fast bowler known as Rawalpindi Express.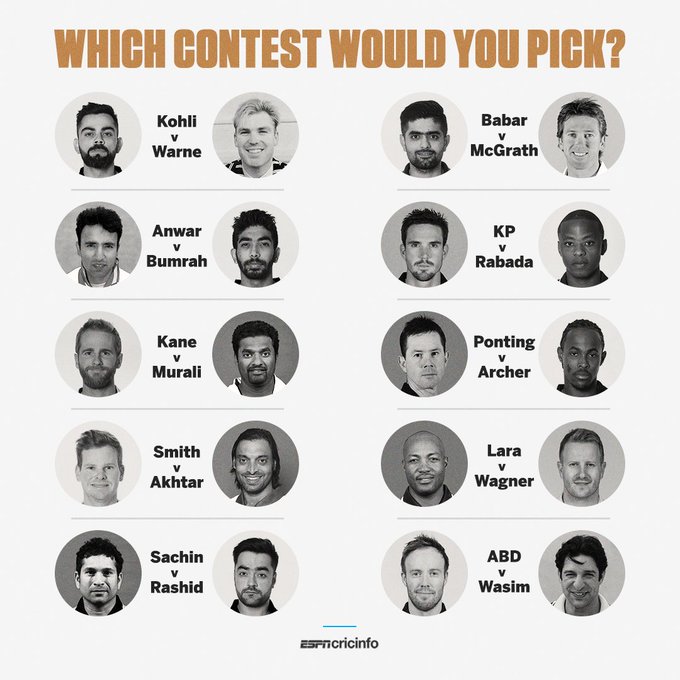 It so happened that Kirk Info shared a post on his Twitter account which had a picture of 20 players and said in this post
 If these players from the past and the present are on the rise, which of them would you like to watch?
Four former and current Pakistani players were selected for the post, including Saeed Anwar, Wasim Akram, Shoaib Akhtar, and current Pakistan T20 captain Babar Azam.
In this post, Wasim Akram was pitted against former South African captain and AB de Villiers, better known as Mr 360.
Similarly, former legendary opener Saeed Anwar was pitted against current Indian fast bowler Jaspreet Bumrah and Babar Azam was pitted against former Australian fast bowler Glenn McGrath.
In this regard, Shoaib Akhtar had commented on a tweet on which he was trolled by the ICC.
Shoaib Akhtar said that even today I will make three dangerous bouncers and Steve Smith will be out on the fourth ball.
This claim of Shoaib Akhtar does not feel wrong because Steve Smith always finds it difficult to bounce.
The ICC did not write a single word on Shoaib Akhtar's statement but also shared photos of Hollywood actor Vance Reims in which he can be seen laughing uncontrollably.
The ICC's response did not go unnoticed by Shoaib Akhtar, who responded by sharing a video in which he injured former South African opener, Gary Kirsten, with a bouncer and received several stitches to his face.

Shoaib Akhtar wrote with this video that ICC you can find a new emoji or meme, sorry I didn't find any, I could only find the original videos.