LAHORE: Former national cricket team captain Saleem Malik has apologized to the nation for match-fixing after 19 years and said that he was ready to reveal all the secrets in this regard due to which he was banned.
"I am very sorry for what I did 19 years ago. I am ready for unconditional cooperation from the International Cricket Council (ICC) and the Pakistan Cricket Board (PCB) in this regard," he said in a video message. ۔
The 57-year-old right-handed batsman was convicted of match-fixing and was banned for life in 2000 after a judicial investigation into a scandal.
He was accused by three Australian players Shane Warren, Mark Waugh and Tim May of offering him a bribe for under-performing during his 1994-1995 tour of Pakistan.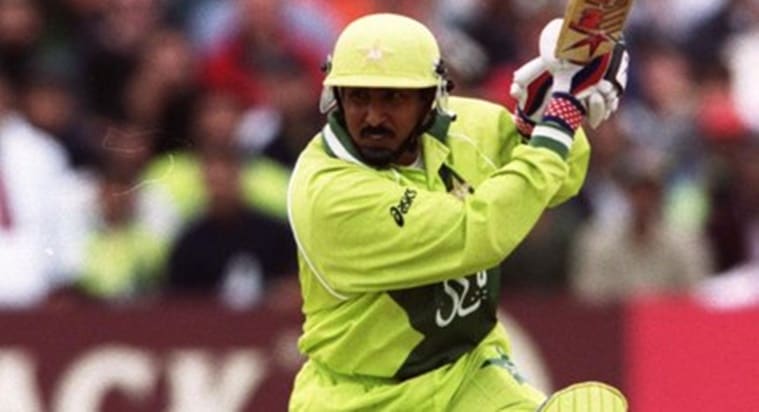 Saleem Malik's ban was lifted by a Pakistani court in 2008 but the decision was not ratified by the Pakistan Cricket Board (PCB) or the International Cricket Council (ICC).
The former middle-order batsman, who played 103 Tests and 283 ODIs in his career from 1982 to 1999, said he was also ready to co-operate with the ICC's anti-corruption unit to provide information on the match-fixing scandal. ۔
He said that under human rights law, he also deserved to have his case treated as inhumane because he had suffered so much for so long before and for 19 years. Staying out of the game.
"I did nothing but play cricket which I started when I was 8 years old. I have played this game all my life. This is my livelihood, so I appeal for human rights," he said. Under the rules, I (found guilty of match-fixing) should be treated like any other player.
"I am ready to co-operate fully with whatever (relevant) rules the ICC and the PCB have," he said.
It should be noted that Saleem Malik, a member of Pakistan's 1992 World Cup-winning squad, had applied for the job of batting coach of the national team in 2012 and he was also trying to get a job as head coach at the National Cricket Academy in 2008. He was ignored on both occasions after the ICC's decision to lift the ban was not upheld.
He said that other players guilty of match or spot-fixing have been allowed to return to the game and in the current situation they deserve a second chance to resume their cricket career but this time they will be in the role of coach. ۔
According to Saleem Malik, "Mohammad Aamir, Salman Butt, Mohammad Asif, and Sharjeel Khan are playing but I have been ignored and I am not being made the coach of the players."
It may be recalled that Salman Butt, Mohammad Asif, and Mohammad Amir were banned for 5 years in a spot-fixing case in 2010 while Sharjeel Khan was given a similar sentence in 2017.
Meanwhile, reacting to Saleem Malik's video statement, PCB legal adviser Tafazul Rizvi said it was good to hear that Saleem Malik had offered him and the ICC full and unconditional support.
"The only way for players seeking a return is to co-operate fully with their board under anti-corruption laws," he said.
"First of all, Saleem Malik should answer the questions we asked him about the meetings in London in April 2011," he said.