Pakistani Boxer Mohammad Wasim Win the World Ranking Fight.
Pakistani boxer Mohammad Wasim defeated Mexican boxer Gangan Lopez to win the World Ranking Fight.
According to the details, Mohammad Wasim outpaced Mexico's Gangan Lopez after a thrilling match. The Pakistani boxer dominated the rival boxer in 8 rounds. He made his name in the super flyweight category.
Boxer Mohammed Wasim defeated Mexico's Kangin Lopez and finished 10th in the 11th Fighting. In an 8-round match, Mohammad Wasim won 77 points against 75. Boxer Mohammad Wasim's rivals have been world champions of the WBC light flyweight three times.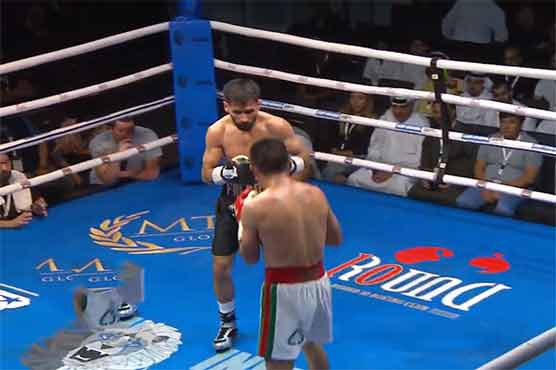 British-born Pakistani boxer Mohammad Amir also participated in the match and encouraged the Pakistani boxer.
Remember that on September 14, boxer Mohammad Wasim won the professional bout in Dubai, Mohammad Wasim had already knocked out the Filipino boxer in the round.
It may be recalled that after winning the professional bout in Dubai, Chief Minister Balochistan Jam Kamal announced a reward of Rs 5 lakh for boxer Mohammad Wasim.
It should be remembered that Boxer Mohammad Wasim made great preparations for the fight in Scotland; during the preparations, he was busy cycling on the green hills of Scotland.
Pakistani superstar says cycling strengthens knees and legs, World Boxing Council is determined to win the world title.
It should be noted that the Pakistani boxer tweeted on social networking site Twitter that there could be no better feeling that I represent my country.
"I will always raise the flag of my country," he added on Twitter, the popular social media website.
Related Posts