Naseem Shah's five wickets against Sri Lanka: 'If other bowlers can take wickets, why not I?
Young fast bowler Naseem Shah did not get a wicket in the first innings of the Karachi Test against Sri Lanka but instead of being disappointed, he vowed that he would definitely dismiss the batsmen in the second innings.
And then something happened! In the second innings of the Karachi Test, Naseem took five wickets for just 31 runs.
He has thus become the second youngest bowler in the history of Test cricket to score five wickets in a single innings. At the start of the Karachi Test, he was 16 years 307 days, while Pakistani left-arm spinner Naseem Al-Ghani was 16 years 302 days when he took five wickets in an innings against the West Indies in 1958.

Speaking at the press conference after the match, Naseem Shah said that when Shaheen Shah Afridi and Mohammad Abbas were getting wickets in the first innings, they must have been happy that this was a good result for the team. According to him, he was not disappointed that he did not get wickets or dropped a catch on his bowling.
Naseem Shah says he was following the coach's plan in the first innings but unfortunately, he did not get any wickets.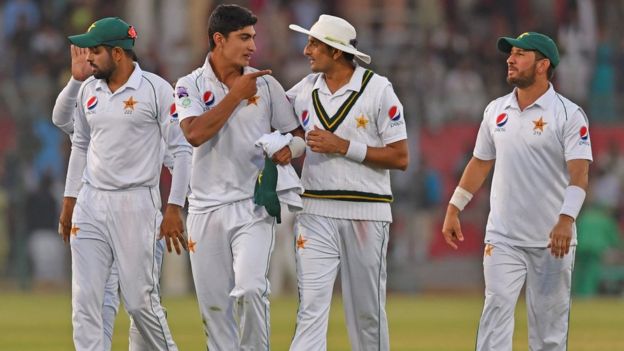 Bowling coach Waqar Younis told them that the big bowler's sign is that he does not get a wicket in the first innings and gets ready in the second innings. He followed that up and bowled his way to the line length.
Naseem Shah had been the focus of all during a recent visit to Australia, but he had only played the Brisbane Test. Before that match, he received the sad news of his mother's death.
Blessed at the mention of the mother

When Naseem Shah was asked about his mother, he first said that he did not want to say anything about his father watching on TV, so that he would not be disturbed. "So it is good if my emotions stay in my heart."
However, Naseem Shah later mentioned his mother, saying that he had no understanding of cricket but prayed for his success. The day she died, he was coming to Lahore from the village because Naseem had told his mother that after coming from Australia he would be training in Lahore.
Naseem Shah says it was a very difficult time after his mother's death, but God gave patience.
He says that when he arrived in Australia, much was said about him and it was written that a young fast bowler had come here.
He did not put any pressure on himself with regard to his youth, but he certainly thought that in this visit he had to express his abilities. After the death of her mother, he had a very difficult time, which in his words is difficult to describe.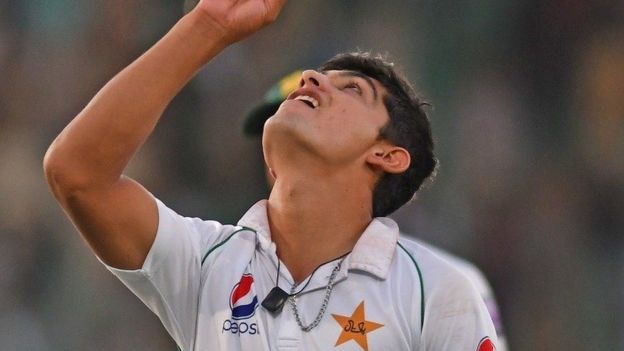 Pakistan cricket team captain Azhar Ali is happy with the performance of the fast bowling attack. He says the young fast bowlers were selected in the squad because of their abilities. Where there is little experience of nausea, they are performing consistently.
Azhar Ali says that Naseem Shah also made very good spells in Australia and anyone who saw Nassim bowling there said that he had to bowl. "Since they are young now, they need to be nurtured and nurtured."