Former national team captain Shahid Khan Afridi has demanded the Pakistan Cricket Board (PCB) include Kashmir in the Pakistan Super League next season.
Shahid Afridi is currently visiting different parts of the country for the work of his welfare organization Shahid Afridi Foundation and to help the poor and he also visited Azad Kashmir in this regard.
"I am grateful for the response of the people in Bagh and amazed at the courage of the Kashmiris. It is an honor for the Shahid Afridi Foundation to serve them," he said in a message on social networking site Twitter.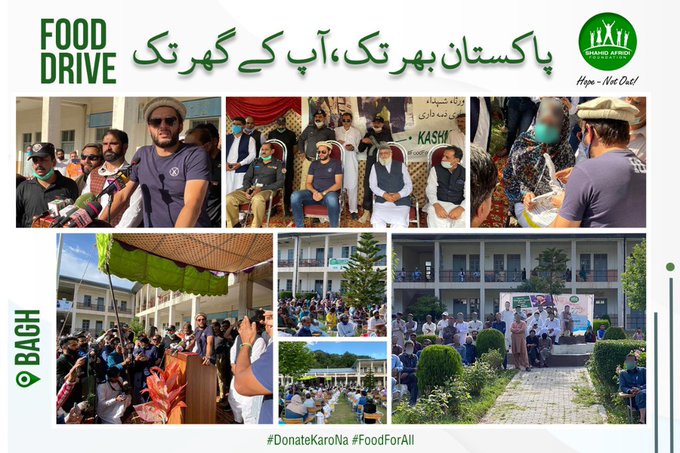 Earlier, while addressing the people in Bagh during his visit to Azad Kashmir, he demanded from the board that the next team in the upcoming edition of Pakistan Super League (PSL) be formed under the name of Kashmir.
"I want to lead the Kashmir franchise in my last season in the Pakistan Super League," he said.
Shahid Afridi said, "I request the PCB that the next franchise should be in the name of Kashmir and I am ready to be its captain from now on."
On the occasion, he termed Indian Prime Minister Narendra Modi as a disease bigger than coronavirus and said that the Modi government was suffering from the disease of religion and was oppressing the people of occupied Kashmir in the name of religion.
Boom Boom Afridi said that India has to account for all its atrocities in this world and in the hereafter and the self-proclaimed brave Indian Prime Minister Modi is a coward who has amassed more than 700,000 troops in small Kashmir.
In his address, Shahid Afridi, who has the honor of representing Pakistan in 398 ODIs, 99 T20s, and 27 Tests, greeted the people of Occupied Kashmir and the Pakistan Army for their struggle.
The former national team captain also lashed out at the United Nations for playing the role of a silent spectator, saying he still did not understand why the United Nations was formed.
At the same time, he said that the United Nations should see for itself who is oppressing whom.
On this occasion, the former captain of the national team also expressed his desire to live in Kashmir and said that if Kashmiris give me land, I will build my house here.