Filmmaker and senior actor Shimon Abbasi has revealed that he was offered the role of husband of Bollywood actress Priyanka Chopra a decade ago but he refused to play it. Shimon Abbasi recently appeared on Noman Ijaz's show 'G Sarkar', where he talked about other important issues including his career. Shimon Abbasi had said in response to a question that if he made a commitment to someone, he would try his best to fulfil it, that is why he had apologized for working in an Indian film. The actor said that Pakistani film producer Hussain Zia has been a good friend of his, who has been in touch with various Indian filmmakers and it was through him that he was offered a job in a Bollywood film.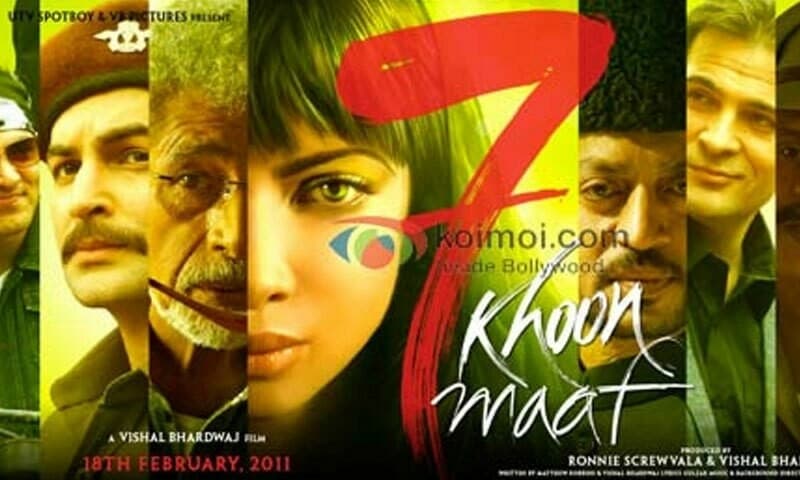 According to Shimon Abbasi, when Hassan Zia visited India, he did not call and offered to work in Indian filmmaker Vishal Bhardwaj's film 'Sat Khoon Maaf'. According to the actor, he was asked on the phone to arrive in India in a week, where he will be auditioned first, after which his shooting will start next week. Shimon Abbasi said that he was offered the role of Priyanka Chopra's fourth husband in Vishal Bhardwaj's film 'Sat Khoon Maaf' and he had to play the role of a Russian man in the film. The actor said that since he was busy shooting for his film 'War' at the time, he apologized for going to India in a week and asked Vishal Bhardwaj to tell Priyanka Chopra to wait for him. Do
Shimon Abbasi said that Vishal Bhardwaj told him that he would now ask him to wait for Priyanka Chopra? The actor admitted that when he got a job offer from India, he had given up all his work temporarily out of joy. It may be recalled that Priyanka Chopra's film 'Sat Khoon Maaf' was released in 2011 in which she had seven marriages and killed seven husbands.