In November 2020, African-American 23-year-old model Halima Aden has surprised everyone by disclaims fashion and modeling for Islam. Halima Aden announced her retirement from modeling at a time when she was working with the world's largest and leading modeling agencies.
In addition, Halima Aden reached such heights of fame and abandoned fashion modeling, while young Muslim girls from all over the world followed in her footsteps and started preferring to wear the hijab while living in modeling. Muslim girls from all over the world, from the United States to Africa and Asia to the Middle East, somehow began to wear the hijab in the fashion world, inspired by Halima Aden.
But Halima Aden herself, after introducing hijab in the world of fashion, suddenly surprised everyone except modeling in November 2020. Although she made it clear the day before that she had given up modeling for the sake of Islam, she has now clarified it further. In an exclusive interview with the BBC, Halima Aden said that after quitting modeling, she no longer has to worry all the time, nor does she have to travel with a lot of clothes and make-up while traveling.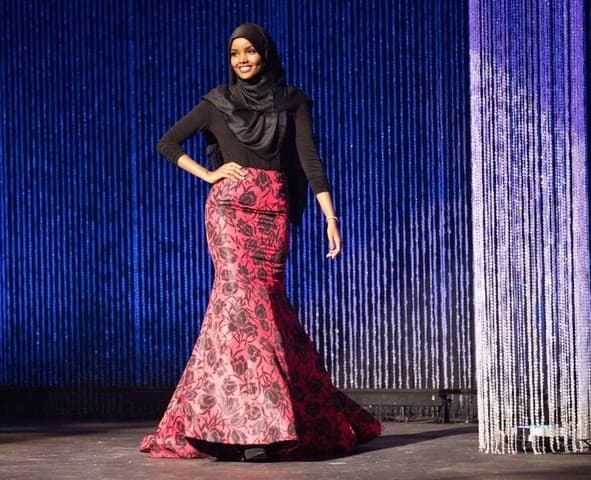 Halima Aden gained fame from modeling with a hijab and full dress.
She said that in fact, the world of modeling and fashion was directly different from her religion and faith, so she decided to leave it. Halima Aden called fashion, modeling, and even organizations working for the rights of children and women a sham, saying that they all exploit people in one way or another. According to Halima Aden, when she started modeling, she agreed with the agency that she would never be forced to take off her hijab and that she would wear it in every photo shoot.
She said that in later years, although she was not forced to take off her hijab, nor was she ever ordered to do so, her hijab was technically shortened or made fashionable. Halima Aden said that in dozens of photoshoots, her hijab was shortened to a special kind of cloth up to her head and ears.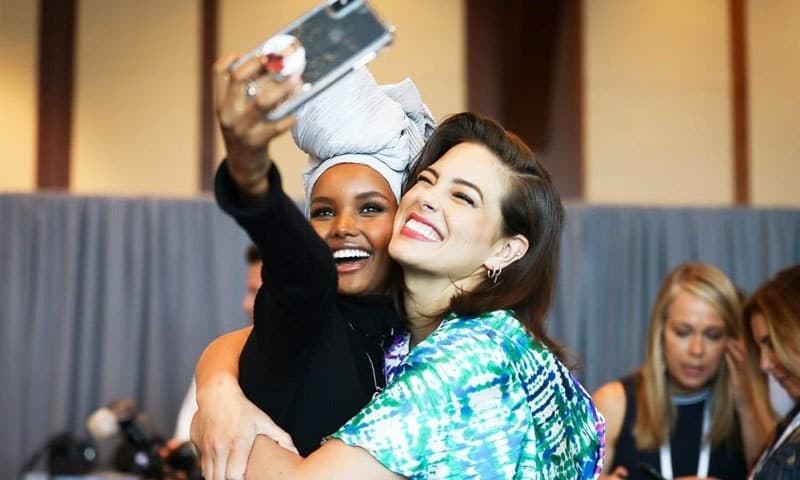 Halima Aden has a unique reputation around the world.
According to the African American model, she was sometimes asked to wear different things instead of hijab in the name of fashion, so although she was directly in hijab, in fact, her hijab was changed. Halima Aden said that her mother was always angry with her for making her place in the world of fashion and modeling. However, she did not stop her from working, but she kept instructing her to look for a job in another field.
"Women, especially young girls, are exploited in the fashion world, and they tried to keep young girls safe," she said.
Halima Aden, referring to a photoshoot for a magazine, said that a magazine shot her in such a way that her face and head were covered with a hijab of jewelry and 20% of her face was shown. The wrong message was sent to the world by publishing a nude photo of a male model on the very front page of the said magazine. She said that the decision sent a message to the world that on the first page there is a Muslim girl in hijab and on the second page there is a naked non-Muslim man.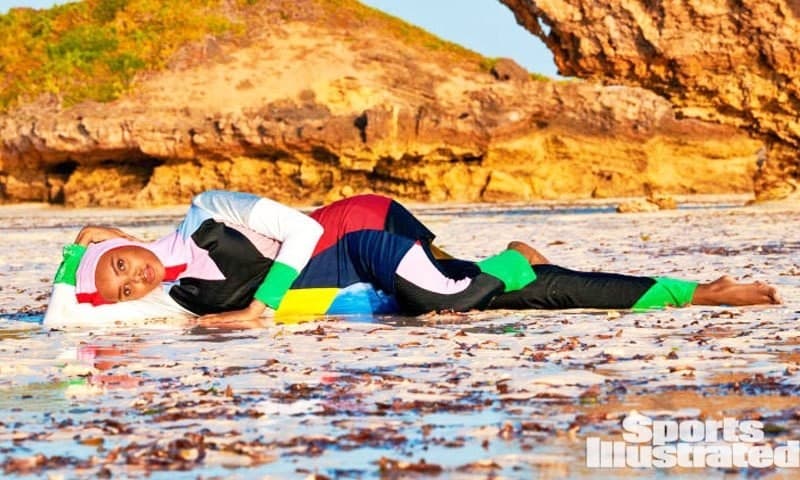 According to Halima Aden, over time, her hijab and dress have been updated, which has upset her.
She also criticized the international welfare agencies and said that the organizations working for the welfare of children are also exploiting children in one way or another, so she stopped working with them. Remember that Halima Aden has also deleted her social media accounts after quitting modeling.
However, Halima Aden, who was born in Somalia, was forced to flee her homeland due to the civil war and has been living in a refugee camp in neighboring Kenya for some years. She later moved to the United States, where she wore a hijab to share the beauty of Minnesota. She gained worldwide fame by wearing a full Islamic dress in the beauty bikini competition and later in 2016 she started her modeling career with hijab.
But in November 2020, she surprised everyone by announcing that she was leaving modeling.