At least six people, including teachers and children, were killed by government forces at a school in the last village controlled by rebels in the northwestern Syrian province of Idlib.
Opposition leaders said government forces targeted the school during insurgent-controlled areas, according to a foreign news agency AP report.
According to the report, the attack took place in the village of Adalb Province, the last town in the rebels' possession. At the same time, Syrian forces in the same area carried out offensive operations during the past two weeks and captured more than 40 villages.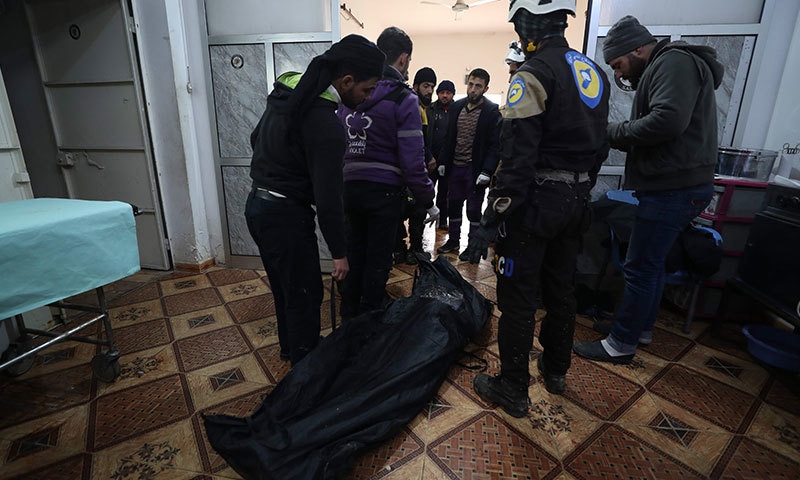 Four children and a teacher killed - Photo: AFP
Idlib has previously considered the stronghold of the global terrorist organization 'Al-Qaeda', and its population is more than 3 million people, which the UN has warned several times over the humanitarian crisis.
The Syrian Observatory, a British human rights organization, said government forces shelled a school in the village of Sarine, killing one teacher and four children.
Hadi Habibullah, an opposition leader from Idlib, said the death toll was higher and that seven people, including a woman and four children, were killed in operation.
Syrian forces have been bombing Aleppo for the past month, and the airstrikes and shelling began on December 19.
A statement from the UN Human Rights Office said that more than 200,000 people were displaced from the city from December 12 to December 25 due to action in the area, many of whom were displaced by the town of Maritime Noman, where Syrian forces are moving.
Syrian media reports that at least three people were killed in a car bomb blast in the area controlled by pro-Turkish fighters in Syria.
Protests began in 2011 against President Bashar al-Assad's regime in Syria, which turned into a civil war. So far, according to various reports, some 880,000 people have been the victims of the war, while hundreds of thousands of Syrians have left their homes. Refugees were forced to leave their homes in refugee camps around the country.
According to media reports, more than 11,000 children have also been killed in the civil war in Syria, of which hundreds were shot dead by guns or sniper guns.
In June 2014, a large area of ​​Syria and Iraq was occupied by the extremist organization ISIS, after which he appointed Abu Bakr al-Baghdadi as his ally, in addition to Syria and the Russian alliance against ISIS, the US and its supporters. Aerial operations began and withdrew from them in several areas, and now ISIS has been restricted.
Turkey, on the other hand, also began military operations in the border region and announced the creation of a safe zone from which the rebels withdrew under an agreement.