Thousands of residents are being evacuated from coastal areas in the wake of a devastating hurricane in western India and Bangladesh.
According to Reuters, the Meteorological Department predicted that the hurricane would be bigger and more dangerous than any other hurricane in the past decade.
Following this prediction and the displacement of thousands of people, the measures taken for the coronavirus are being severely affected.
According to the Indian Meteorological Department, the super cyclone Amphan is in the 5th category which could hit the coast on Wednesday.
An emergency agency official said it could take up to six hours for people to be evacuated from their homes and that social distance rules had to be followed.
He warned that "the storm will completely destroy standing crops."
Authorities in the states of Orissa and West Bengal are evacuating people to 1,000 shelters set up in safer places, and quarantine centers have been set up on an emergency basis.
It should be noted that a nationwide lockdown is underway in India where more than one lakh people have been infected with the coronavirus while 3,163 people have died.
Railway officials diverted a train carrying thousands of workers from the capital, New Delhi, to the eastern states.
"We have taken special measures to ensure that people wear masks and maintain social distance," said Inam-ur-Rehman, the junior minister for disaster management.
He said that 12,000 shelters have been set up where 5 million people can be accommodated.
Hurricanes can cause winds of up to 160 kilometers per hour, high storm waves and heavy rain.
According to the Meteorological Department, the typhoon will hit Chittagong and Khulna districts, about 150km from Rohingya refugee camps.
"We are really worried," said aid workers.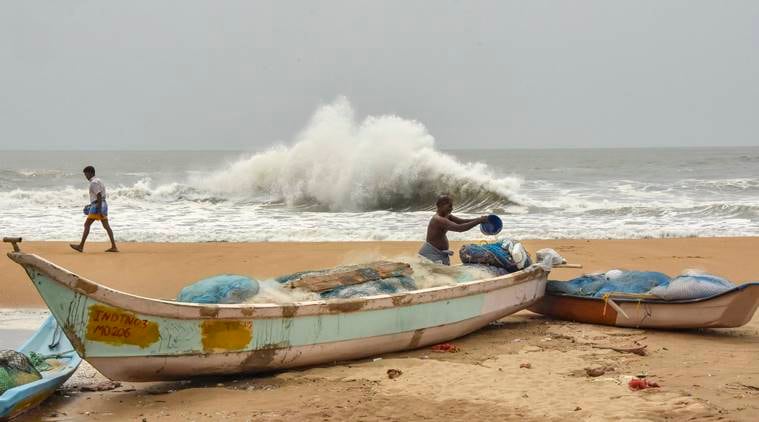 It is clear that last year, a powerful storm 'Fani' that hit the coast of the eastern Indian state of Orissa had caused massive destruction while 3 people were killed in various accidents.
Also in 2017, 26 people were killed in storms and floods in southern India and Sri Lanka.
Cyclone Okhi killed 13 people in Sri Lanka and 13 in the Indian states of Kerala and Tamil Nadu.
About 9,000 people from both countries were in relief camps, and 11 are still missing, most of them fishermen.