Saudi Arabia announces the abolition of the death penalty for young age criminals
King Salman of Saudi Arabia has announced the abolition of the death penalty for crimes committed by minors.
Earlier, Saudi Arabia ordered the abolition of whipping to be replaced by imprisonment or fines.
According to a report by the British news agency Reuters, the Saudi Human Rights Commission said: "This order means that those who were sentenced to death for a crime committed at a young age will no longer have to face this punishment. Instead, they will be held in a children's prison for at least 10 years.
However, it was not clear when the sentence would be commuted.
In Saudi Arabia, 184 people were executed in 2019, including one convicted of a minor offense.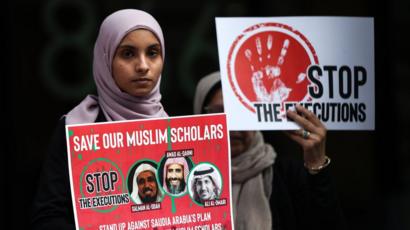 According to the Associated Press (AP), the force behind the relaxation of sanctions and strict Islamic law in Saudi Arabia is Shah Salman's successor and Crown Prince Muhammad bin Salman.
The Crown Prince intends to modernize Saudi Arabia to attract foreign investment and improve the country's global reputation.
At the same time, however, she was seen overseeing crackdowns on liberals, women's rights volunteers, writers, moderate religious leaders, and reformists.
The abolition of the death penalty under a royal decree issued by Shah Salman could save the death penalty for six members of the country's minority Shia community who had committed crimes under the age of 18.
The royal decree also ordered prosecutors to reconsider the cases and commute the sentences of those convicted to 10 years.
However, according to the decree, juvenile terrorism cases will be handled separately and it was not immediately clear whether these cases would be punishable by up to 10 years in prison.
Related Posts