Rihanna, a 32-year-old pop singer from the Caribbean country of North America, has been accused of insulting Hindu gods and goddesses after she shared a semi-nude photo of herself on social media on February 16. Born into a Christian family, Rihanna shared a semi-nude photo of herself on her social media accounts the day before.
The singer can be seen in the picture wearing her own underwear brand 'Suez Xfantasy' for women's underwear. In the photo, she is wearing purple underwear and a necklace, and earrings of the same color.
In the picture, the necklace she is wearing has a design at the end, which the Hindus claim is an image of their god 'Lord Ganesha'. After the singer shared the photo, thousands of people commented on her tweet and Instagram post, and people belonging to the Hindu religion accused her of insulting their gods and goddesses.
In this regard, the Indian newspaper India Today reported that after the photo was shared by Rihanna, a campaign was launched against the singer on Twitter in India. According to the report, most people commented on Rihanna's picture, accusing her of insulting Hinduism and reminding her that Hinduism is not for her fashion use.
Several people used inappropriate language against the singer and warned her not to use the images of Hindu gods and goddesses for the beauty of fashion. In this regard, the American broadcaster CNN also said in its report that after Rihanna shared the photo, she was severely criticized on Twitter.
Most Indians criticized the singer, saying she had no interest in Indian culture and no respect for Hinduism.
Many have accused her of insulting religion by wearing a necklace with a semi-nude image resembling that of a Hindu goddess or deity, and some have demanded that the singer's account be shut down.
Earlier this month, riots broke out in India against Rihanna in early February when she tweeted in favor of Indian farmers who had been protesting for months. Rihanna was accused of being a Pakistani agent after tweeting in favor of Indian farmers. Rihanna has also been accused of insulting other religions while promoting her underwear brand, and in October last year, she was accused of insulting Islam.
 

 

View this post on Instagram

 
Rihanna also apologized for insulting Islam in October 2020, accusing her of including the words of the hadith in music played during the Underwear brand's Fashion Week. Earlier in 2013, he had a photoshoot in Islamic dress at a mosque in Abu Dhabi, United Arab Emirates (UAE), where she was accused of disrespecting the mosque. Rihanna is one of the richest and most influential singers and showbiz personalities in the world, and some people mistakenly consider her a Muslim because of her name.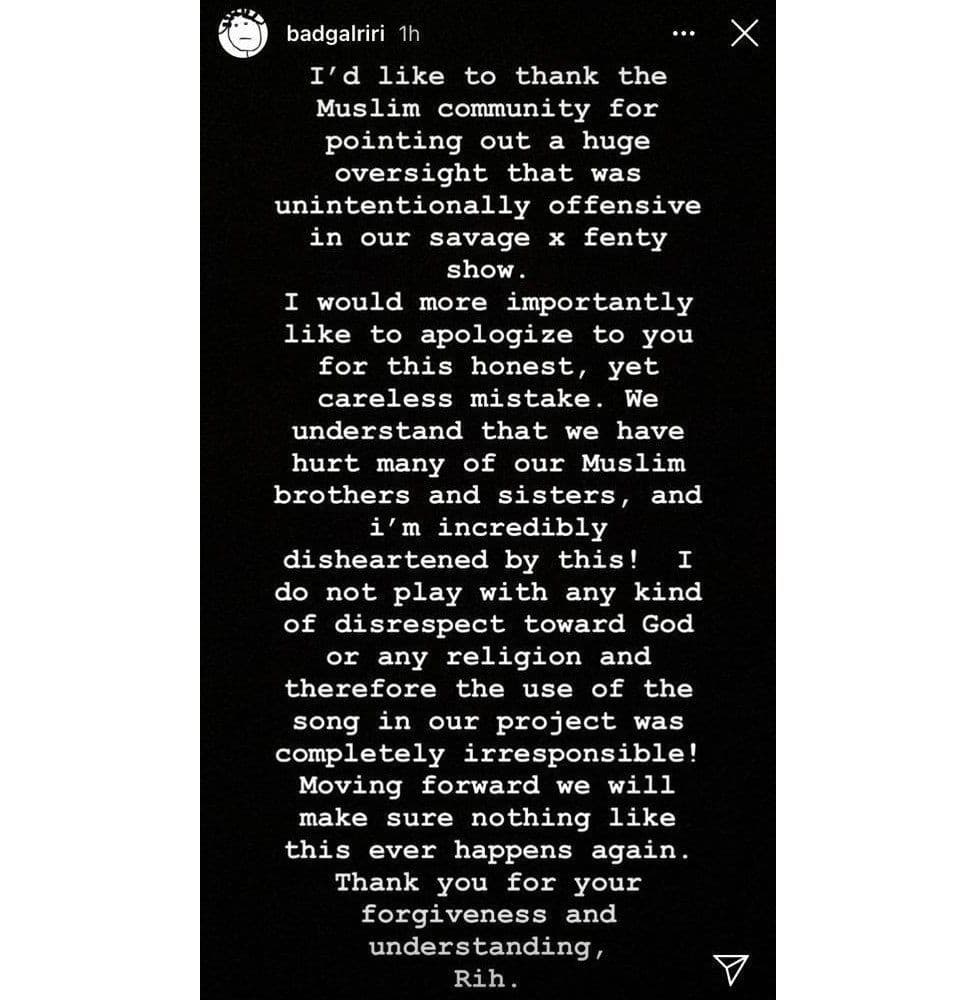 Rihanna was born into a Christian family in the North American peninsula of Barbados and grew up in poverty, but in her youth, she made a name for herself as a singer and model and is currently one of the richest singers in the world. She introduced her underwear brand Suez Xfantasy and make-up brand Fenty Beauty in 2017, after which her fortune skyrocketed.