The court ordered the NAB to submit a response to the wife of Jang Group editor-in-chief Mir Shakeel-ur-Rehman who was arrested in the land allotment case in Lahore High Court.
A two-member bench, headed by Justice Sardar Ahmad Naeem of the Supreme Court, heard the petition of Mir Shakeel-ur-Rehman.
In the petition, Mir Shakeel-ur-Rehman took the stand that the NAB arrested him illegally, the reasons for his arrest are illegal.
During the hearing, Justice Sardar Ahmed Naeem remarked that "Mr. Shakeel-ur-Rehman has been remanded. Then how can you hear the petition, another petition of the same nature was filed by you."
Aitzaz Ahsan, counsel for Mir Shakeel-ur-Rehman in the court, said that the petition was from Mir Shakeel's wife today.
The court said, "We also request the file of Shakeel's wife's request to hear the case together."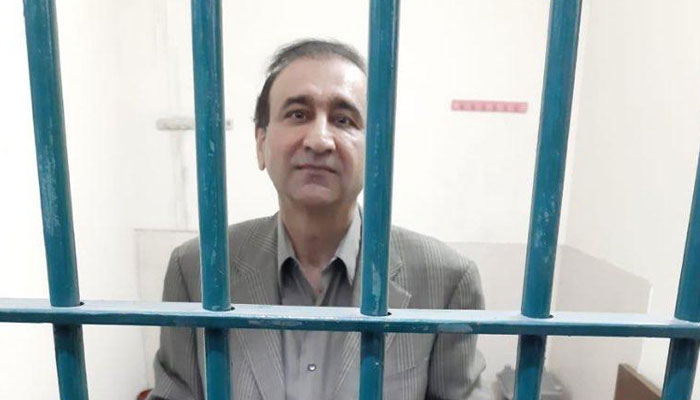 In the court, the lawyer for the NAB, Faisal Bukhari, said that "Mr Shakeel is on physical remand. He has been left alone".
Aitzaz Ahsan said, "NAB has made the arrest procedure itself but it was violated. NAB has decided not to call the businessman himself.
The court inquired whether "Mir Shakeel-ur-Rehman is a businessman, is a journalist a businessman too" to which Aitzaz Ahsan replied that his client was a businessman and was running a large group.
He said that he had filed a constitutional request for the release of Mir Shakeel-ur-Rehman, who is currently in the custody of the NAB.
The court inquired from the NAB at what stage the investigation against the accused was at which stage the NAB's lawyer said that the case against Mir Shakeel ur Rahman was on the stage of inquiry and we have just received his remand yesterday.
The court directed NAB's lawyer to file a copy of the accused's remand with the request and said, "We place this request for hearing on Monday. You must bring the necessary documents".
The court adjourned the hearing till Monday, ordering the NAB to submit a response on the petition