realme, a global rising consumer technology firm, said today that it had sold 100 million smartphones worldwide. According to Strategy Analytics, a market research firm, realme became the quickest worldwide smartphone brand to reach this milestone in three years, thanks to excellent success throughout the 2020 and 2021 economic hurdles faced by COVID-19. According to statistics from research firm International Data Corporation (IDC), realme is also the fastest-growing major smartphone brand in the world in Q2 2021, with a year-over-year growth rate of 149 %.
This accomplishment has further reinforced realme's global sales and commercial strategies. In Q2 2021, realme, which was founded just in 2018, is the 7th biggest smartphone brand in the world, with a presence in 61 nations and ranks among the Top 05 smartphone makers in 13 markets, taking the first position in the Philippines and Bangladesh, fourth in India and Russia, and fifth in Europe. This 100-million-dollar milestone is the latest in realme's meteoric growth throughout the world, as the business adds another "first" to its resume.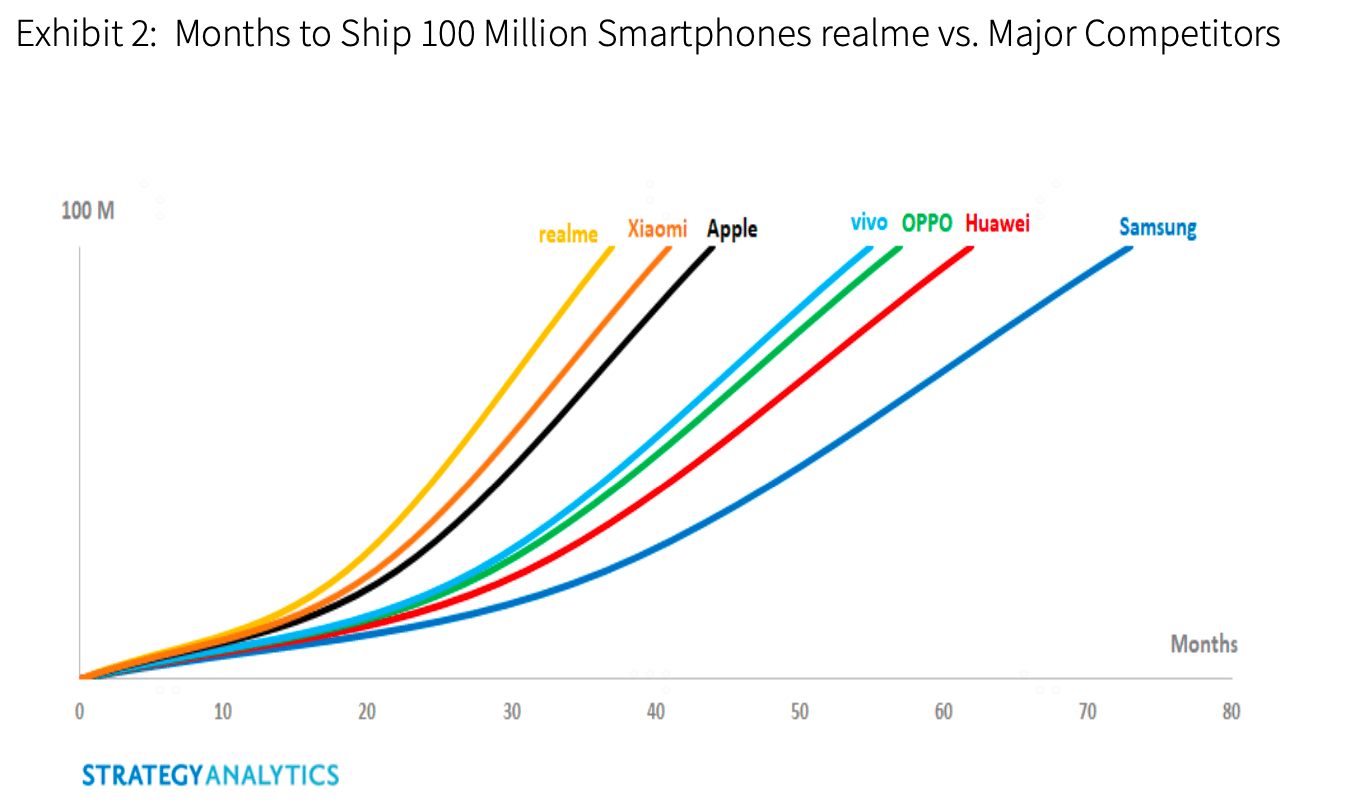 Previously, realme was one of the first to launch 125W UltraDart Charging Technology, as well as one of the first to use the Qualcomm Snapdragon 888 processor. Its phones were among the world's first to include a 64-megapixel camera. Furthermore, realme was the 'first' firm to release a 5G phone for less than $200.
According to realme's CEO, Sky Li, targeting global youth and young professionals as a customer group has helped realme to leapfrog many established companies, since this demographic has been over-promised but underserved. "Young people, both our customers and our employees, have taught us to take risks and be trendsetters, giving us the confidence to disrupt a long-established industry."
"For realme, the past three years have been all about an entrepreneurial attitude and unbridled growth," Li added. "Thanks to our youthful consumers' overwhelming support, we were able to achieve our objective of delivering 100 million devices and make substantial progress in the smartphone industry. We will continue to deliver superior performance and trend-setting designs to young people throughout the world at accessible prices."
Li also stated that realme's next aim is to reach a dual-100 million target, with another 100 million devices shipped by the end of 2022 and the same milestone achieved in the calendar year 2023.
To do so, realme is relying on a multi-pronged product development approach that will see the company increase its services in two ways. With the recent debut of its flagship GT Series handsets, nicknamed "flagship-killer" phones, realme is ready to compete in established markets such as Western Europe and China in the mid-to-high-end sectors.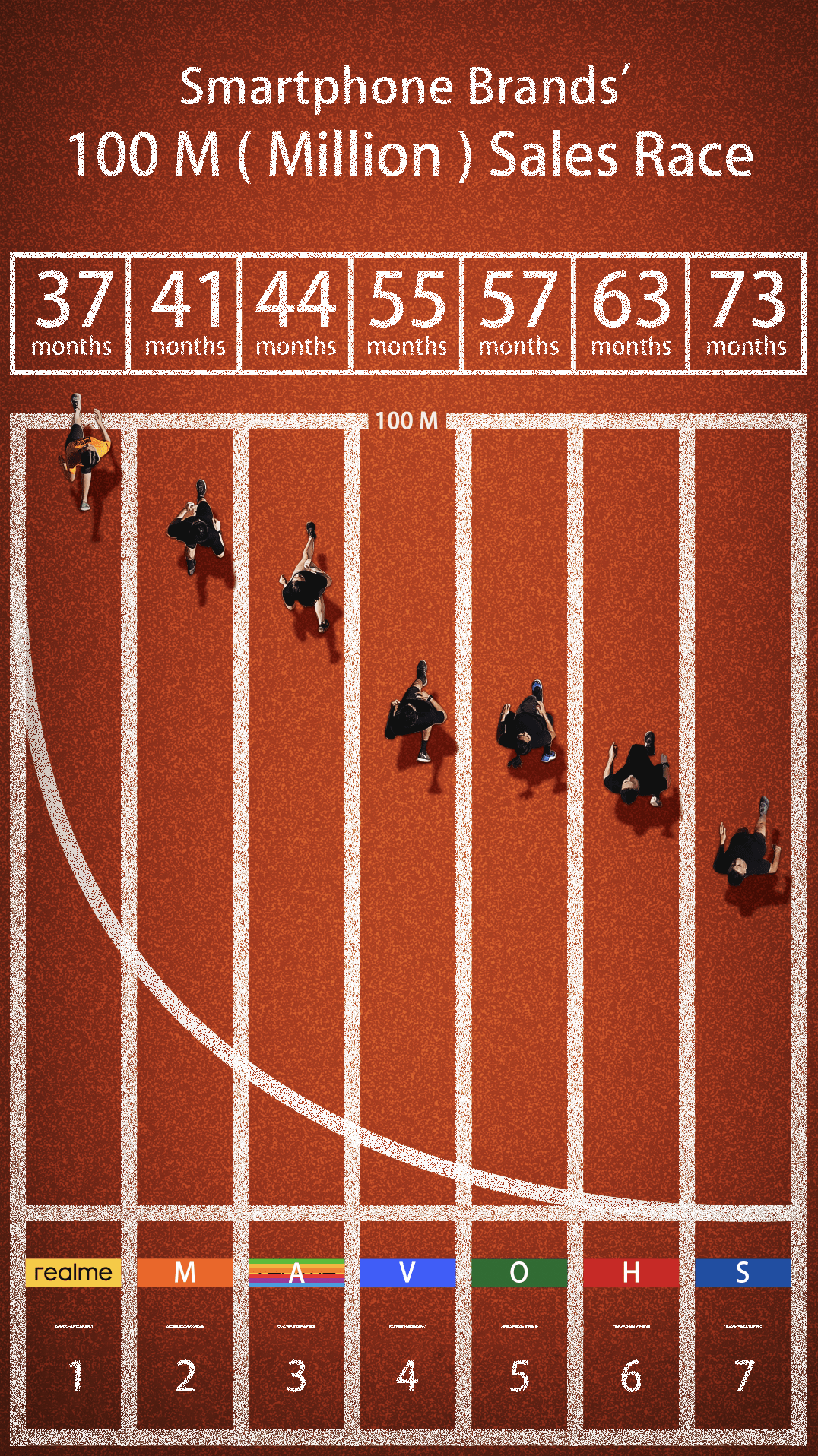 Within the next five years, the business plans to build out a full-fledged AIoT (Artificial Intelligence Internet of Things) ecosystem for worldwide consumers. To that aim, realme has announced its 1+5+T strategy, in which 1 represents the smartphone, 5 represents True Wireless Stereo earbuds, wearables, TVs, tablets, and laptops, and T represents realme's AIoT brand TechLife. realme is confident in its capacity to guide people to a digitally improved lifestyle that is both cheap and sustainable.
realme is prepared to break down boundaries in a competitive climate with a bold vision and the bravery to take on the world.