Leading American rapper, singer, fashion designer, and billionaire 43 years old Kanye West, who recently surprised people by announcing his candidacy for the US presidential election, revealed on July 22 that he had previously considered divorcing his wife Kim Kardashian. Kanye West had made several revelations in the past regarding his wife Kim Kardashian in several of his tweets but later he deleted all the tweets.
Kanye West wrote in a tweet that in the past when his wife met his fellow rapper and singer MacMill, he thought of divorcing her. Kanye West did not elaborate further on the matter and soon deleted his tweet. Just a day after her husband posted the remarks on Twitter, his wife, Kim Kardashian, told fans not to take Kanye West's remarks lightly and to sympathize with him.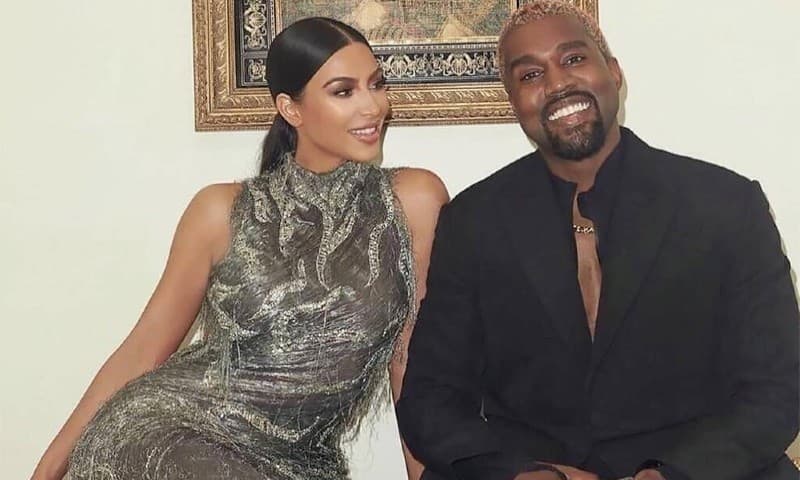 The Associated Press reported that Kim Kardashian had asked fans in her Instagram post to show love and sympathy to her husband Kanye West, as he is currently suffering from mental problems. Kim Kardashian wrote in her post that since Kanye West himself has recently confessed, she is also informing the fans that her husband is suffering from depression and mental stress and problems.
Kim Kardashian said she had not talked about her husband's mental state in the past because she wanted to protect her family, but now she felt that mental health problems could not be hidden. She admitted that Kanye West has many problems in her family life due to mental health problems, however, she asked the fans to show sympathy and love to her husband. And now Kanye West himself has apologized to his wife for his behavior.
In a July 26 tweet, Kanye West apologized to Kim Kardashian for his behavior and admitted that his wife had always supported him when he could not.
Kanye West addressed his wife in his tweet, saying he apologized for bringing their personal matter out of the house and apologized to her. Kanye West and Kim Kardashian were married in 2014 and have four children.
Kanye West announced his candidacy for the US presidential election in November this year on July 5 and launched his presidential campaign on July 20.