Shagufta Kausar and her husband Shafqat Emanuel have spent the last six years in jail. These people are waiting to see when they will be sentenced to death for blasphemy. The poor Christian family hails from Gojra, Pakistan, and will be heard on Wednesday in the Lahore High Court on their appeal.
His lawyer, Saif al-Muluk, also followed the case of Asiya Bibi, a woman convicted of blasphemy, and succeeded in ruling in her appeal against the sentence. He told that the evidence on which the couple had been tried and convicted was flawed. But at the same time, he warned that judges in Pakistan are "afraid" of acquitting the accused in such cases lest they themselves become targets of extremists. Due to the coronavirus from above, the judicial system is also slow at the moment.
The couple was sentenced to death in 2014 after a lawsuit was filed against them alleging that the mobile number from which insulting messages about the Prophet of Islam were sent to the imam of a local mosque was registered in their name. In Pakistan, blasphemy is punishable by death, but to date, it has not been carried out.
Shagufta's brother Joseph told that his sister and brother-in-law were innocent and did not know if they were educated enough to write such messages on their mobile phones.
Joseph said that when he went to see Shafqat in prison, he said that he had been tortured and confessed to the crime.
"They told me they beat him and broke his leg."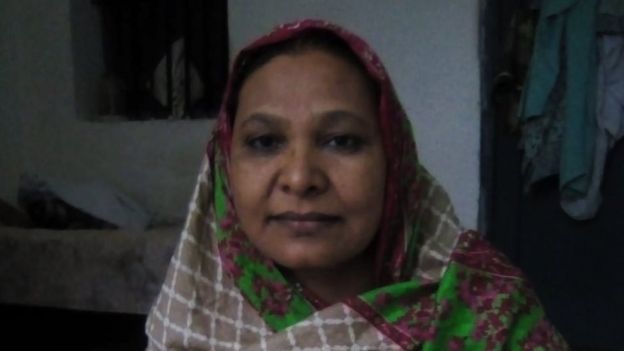 Human rights groups argue that blasphemy charges in Pakistan are often made either to avenge their personal enmities or to target minority communities. Shafqat and Shagufta's lawyer told that they had a fight with their neighbors and that they may have taken revenge by taking a SIM card in Shagufta's name.
Punishment in blasphemy cases in Pakistan is often overturned on appeal in the high courts. Asia Bibi, who had been behind bars for a decade last year, was acquitted by the Supreme Court and moved from Pakistan to Canada. The court's decision also sparked violent protests by several religious parties in the country.
Saif al-Mulkuk told that he thought the case against the couple was even weaker than that of Asia BB and that he should receive similar support from the international community. He also said that if they were acquitted, the couple would need political asylum in another country. Joseph said he hoped justice would be done and that the decision against Asiya Bibi had given him more encouragement.
Preeminent Court judges who absolved Asiya Bibi had cautioned of bogus obscenity cases. But despite this, the country has seen an increase in such cases. In April, a woman from the Ahmadi community was tried for blasphemy. She was trying to donate to a mosque when she was accused of doing so.