Father Drives his Three Daughters 12 miles a Day on a Motorcycle to School
There is a Pashtun father in Afghanistan who drives his three daughters 12 miles a day on a motorcycle to school and waits outside the school for four hours before the girls leave for school. Are.
Mian Khan, one of the top trends on social media, has become a role model for many parents. Mian Khan's role is an example for parents who do not want to educate their children, especially their children.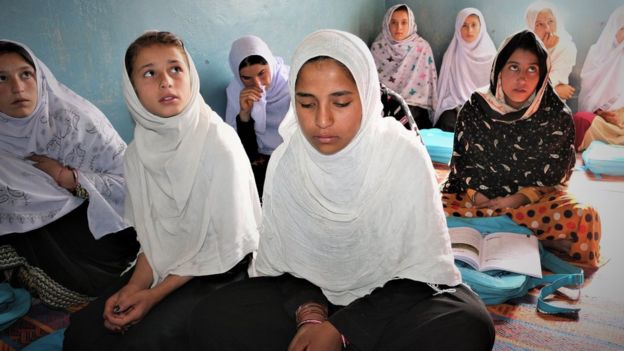 50 years old Mia Khan, is a resident of Dundalk village in Paktia province, Afghanistan. According to him, they are nomads.
Some time ago he underwent treatment for his heart disease in Peshawar where he had stunts as his arteries closed.
Mian Khan himself used to work daily, but due to heart disease, he could no longer work hard. They say the disease has put them in the house.
Now their sons are working hard and their daughters are studying.
Mian Khan said that he could not get an education himself but seeing his backward village, he wants to educate his daughters so he takes them to school daily.
Educating their children has now become the main purpose of their lives. Mian Khan takes his three daughters on a motorcycle to another village. Mian Khan has seven daughters and two sons.
Due to the father's illness, the sons started working hard after studying till the eighth grade.
Mian Khan's three older daughters move out of the village to study in other villages. Two daughters Rosie and Sera are seventh while Paradise Bibi is studying in fifth grade. The younger four daughters attend a teacher's house in the village.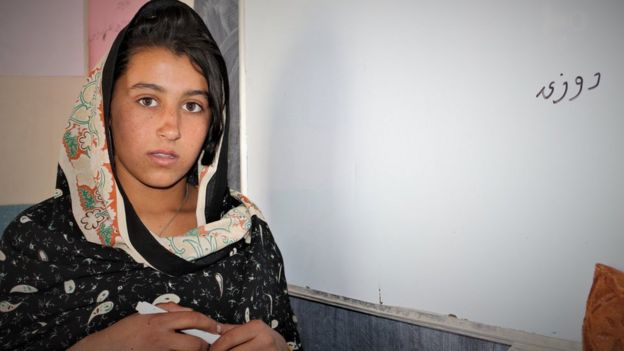 Mian Khan's older daughter, Rosie, told the BBC that she would go to another village on a motorcycle with her father at six in the morning. It takes about an hour and a half to reach the school due to the difficult route so they arrive at school on time and sometimes late.
He says that when he arrives late, he sometimes misses school lessons.
Rosie said her school holiday is at 12 o'clock and her father waits outside her school for four hours. After the holidays they bring them back from school and they arrive home around two o'clock in the afternoon.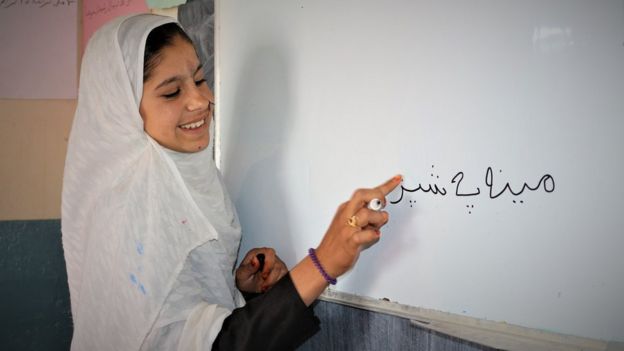 Rosie says she is given a religious education in the school as well as modern education, which includes English and science subjects. According to Rosie, all these sisters want to become educated doctors and serve the people in their area.
Related Posts