Faisal Edhi, son of the world's most famous social activist Abdul Sattar Edhi and head of the Edhi Foundation, tested positive for the coronavirus again.
It should be noted that even before this, Faisal Edhi's Corona test was positive and he went into isolation on his own.
They were re-sampled for testing on April 27.
Later today, his test report came out, in which Faisal Edhi's coronavirus test came back positive.
Faisal Edhi, head of the Edhi Foundation, told that his second test at the Pakistan Institute of Medical Sciences (PIMS) was positive.
He said that he is in self-isolation in Islamabad and he is feeling better but he is having some difficulty in breathing.
He said that the doctors had told him that he had been diagnosed with pneumonia, but according to the doctors, it was a minor problem and he would recover in 10 days.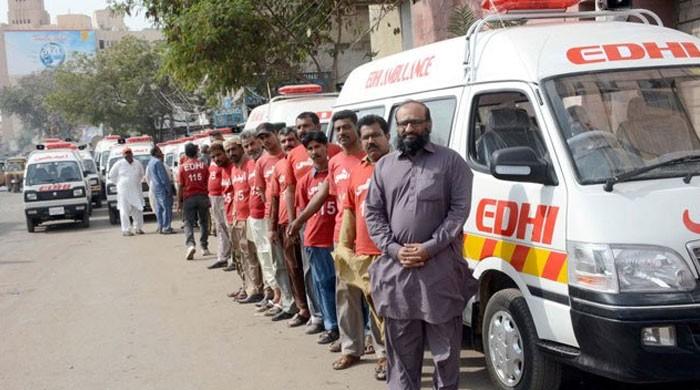 Faisal Edhi said that 5 people including his son were also tested for coronavirus which came back negative.
It should be noted that on April 21, Faisal Edhi's corona test in Islamabad was confirmed to be positive.
Faisal Edhi's son Saad Edhi had told that a day after meeting Prime Minister Imran Khan in Islamabad, Faisal Edhi had symptoms of the virus.
He said that these symptoms lasted for 4 days and then decreased but later he was tested which came positive.
It may be recalled that Faisal Edhi had met Prime Minister Imran Khan a few days before he tested positive and donated Rs 10 million to the Corona Relief Fund.
Later, on the suggestion of Dr. Faisal Sultan, the physician of Prime Minister Imran Khan, the Prime Minister's corona test was conducted with a negative result.
It may be recalled that at present the number of coronavirus patients in the country has exceeded 15,000 while 335 people have also died from this global epidemic.