Indian Prime Minister Narendra Modi says that the Coronavirus does not discriminate against people on the basis of religion, beliefs, color or race.
His statement came a few days ago when Narendra Modi was revealed at a civil hospital in Ahmedabad, Gujarat State, to keep coronavirus patients and suspected cases in separate wards based on their beliefs. Was.
Medical Superintendent of the hospital, Dr. Gunwant H. Rathore, said that separate wards have been set up for Hindu and Muslim patients as per the orders of the state government.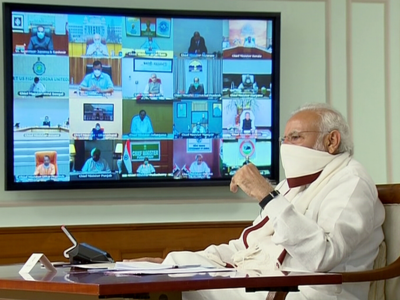 The Organization of Islamic Cooperation (OIC) also expressed concern over the incident.
The OIC's General Secretariat rejected the targeting of Muslims around the world and pointed out that the current situation of the Coronavirus worldwide requires joint efforts, including joint efforts, effective cooperation, and stability.
It should be noted that the gathering of the Tablighi Jamaat, responsible for the spread of the Coronavirus in India, was held last month.
About 3400 people attended the Tablighi gathering in Delhi in mid-March, and according to the New Delhi government, around 1100 people of the same center have been diagnosed with Corona.
India filed a case against the head of the country's Tablighi party last month for organizing a gathering on charges of 'criminal murder' and officials said the gathering caused the Coronavirus to spread to the country.
In this regard, Prime Minister Imran Khan also issued a statement saying that the Modi government is targeting Muslims to divert attention from the failed policy against the virus.
The Prime Minister said that the Indian government is systematically targeting Muslims by spreading the virus against the Coronavirus by systematically blaming Muslims for the spread of the virus.
Narendra Modi stressed the need to introduce new business models to the devastation caused by the Coronavirus worldwide.
"We have to stand up to this issue, I ask you to think about it and do your part," he said.