While the situation on the India-China border has been tense for the past few weeks, there has been a heated debate on social media, at least in India, on anti-China trends, this time calling for a boycott of Chinese-made products.
Boycott China is also trending in several other anti-China hashtags in India. Consumers are talking about boycotting Chinese-made mobile phones, apps, and even all products made in China. Regular videos are also being made in this regard, featuring messages on banning Chinese products and banning people from using them.
The recent border tension between India and China on the Ladakh front is said to be the biggest since the India-Pakistan war in Kargil in 1999. The tension has been hotly debated on social media, but no significant statements have been made by the Indian government. Maybe that's why consumers are venting their anger on hearsay through social media.
Most are trying to shed light on the 'hypocrisy' of consumers in this regard. For example, in response to actor Manoj Joshi's tweet 'Boycott China', a user wrote that you are writing 'Boycott China' from a phone made in China. Cheap and standard Chinese-made phones are very popular in India as well as around the world. One such company, Redmi's phones, is very popular in India.

Citing the same, one user Hardak Patna wrote that "people are tweeting 'Boycott China' from redmi phones."
Many people like Soro Kumar shared a screenshot of their phone which meant there was no Chinese app on the phone.
"Boycott China is a lollipop that is given to the people every time the government is in trouble in internal affairs," writes Ravi Ratan.
"It helps to vent people's anger on someone else,". He said that for many, deleting TikTok becomes patriotism. However, some consumers are not happy with Indian Prime Minister Narendra Modi's silence on the issue, such as Neeraj Bhatia, who writes, "The boycott China hashtag is over. Now is the time for Modi to talk about China."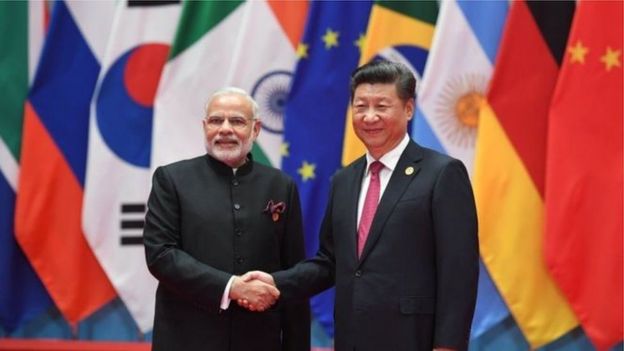 Rahul Kanwal, an Indian journalist, and anchor tried to gauge public opinion on Twitter by asking, "Would you support a boycott of China?" At least 78 percent said yes.
In response, Shakeel Ahmed wrote, "If I boycott China, I will have to boycott the world's tallest statue, which is the glory of Gujarat and also the Prime Minister of India because it was made in China."
"Boycotting Chinese-made products means throwing away most of the equipment in your TV studio, your mobile phone," he says.
On another anti-China tweet by Rahul Kanwal, an Indian user wrote, "I use a redmi's phone and I don't want to boycott China, so should I go to Pakistan immediately?"
Brijesh tweeted and wrote, "When you were busy deleting all Chinese apps to boycott China, a Chinese brand Realme TV was launched and it was completely sold out in a few minutes."
On this trend, tweets were shared from many Twitter handles from Pakistan with the same sentence and picture and that is that it is good that instead of fighting the Chinese army in Ladakh, Indians are following the boycott China trend on Twitter.