Famous Pakistani writer and founder of Karachi Literature Festival Dr. Asif Farkhi has passed away. He was 61 years old. According to the family, he suffered a heart attack and died at the hospital.
Dr. Asif Farkhi was an all-round personality and besides fiction writing and criticism, he also rendered valuable literary services in the field of translation. He opened his eyes in 1959 at the house of renowned writer Dr. Aslam Farkhi in Karachi, so he got his attachment to literature from home.
After getting his primary education from St. Patrick's School, Karachi, he did Intermediate from DJ Science College and was attracted to the field of medicine. He received his MBBS from Dow Medical College. His passion for further education led him to Harvard University in the United States, where he earned a master's degree in public health. After that, he did a short course in Health Economics from London and after that, he also worked as an instructor at Aga Khan University Hospital Karachi.
In those days he was associated with teaching at Habib University in Karachi.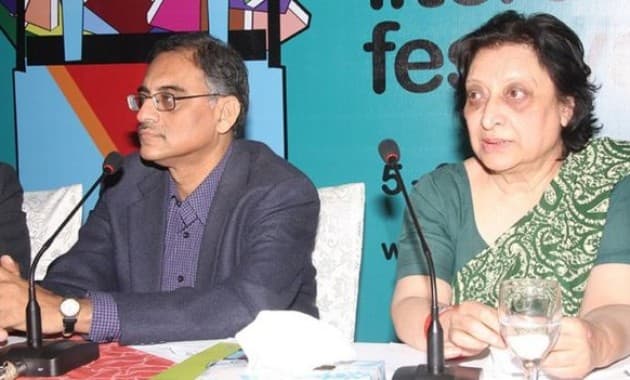 In addition to writing columns in English newspapers, he also did interviews. Based on interviews with various personalities, his book has been published under the title 'Harf Man Wa To', in addition to open roses on the volcano, world of inventions, things and people, stories of things, the search for the great name, my day He has written several books including Shahar Beti, Shahar Majra and Mai Shakh Se Kun Tota.
He wrote more than 60 books, including fiction, translations, etc., but did not write any novels. However, he did translate the novels.
Writer and journalist Anwar Sun Roy, a friend of Dr. Asif Farkhi, says he was a "very strong and passionate" writer.
According to Anwar Sun Roy, Dr. Farkhi was a very good critic and 'up-to-date' writer who was well aware of the literature created in Sindhi, Balochi, and Pashto languages ​​besides the world literature.
"He was an extraordinary figure in literature. I would say to him, "How do you do all this?"
Renowned poet and journalist Fazil Jamili says that Dr. Asif Farkhi started his literary career with translations. Initially, he translated the world's leading authors and then wrote fiction himself, especially on the life of Karachi and the operation that took place here.
He started a literary festival in Karachi which added to his international fame and literary stature. Literary festivals were held at home and in some other places in Karachi but to make it look like a festival is a part of his life. There was a lot of work.
Amina Syed, founder of the Karachi Literature Festival and Literature Festival and former director of Oxford University Press, says her relationship and friendship with Asif Farrukh was about 25 years old. He edited and translated for the Oxford Press, as well as guided which books to publish.
According to Amina Syed, Dr. Asif Farkhi wanted the writers and literature in Pakistan to be promoted, somehow the writers would get a platform and fame and they would meet their readers. "They try to bring in emerging writers. They just couldn't afford to invite everyone to the festival."
Dr. Asif Farkhi has left a widow, two daughters, and thousands of writers and literary lovers in mourning.
His funeral prayers will be offered on Tuesday.