In The Box | Ranjhna | Just Crossed 2 Million Views on Youtube
Pakistan Music Industry new sensational song In The Box | Ranjhna Directed by Saad Hashmi sing by Mustafa Zahid and Young Yashal Shahid has just crossed 2 million views on youtube.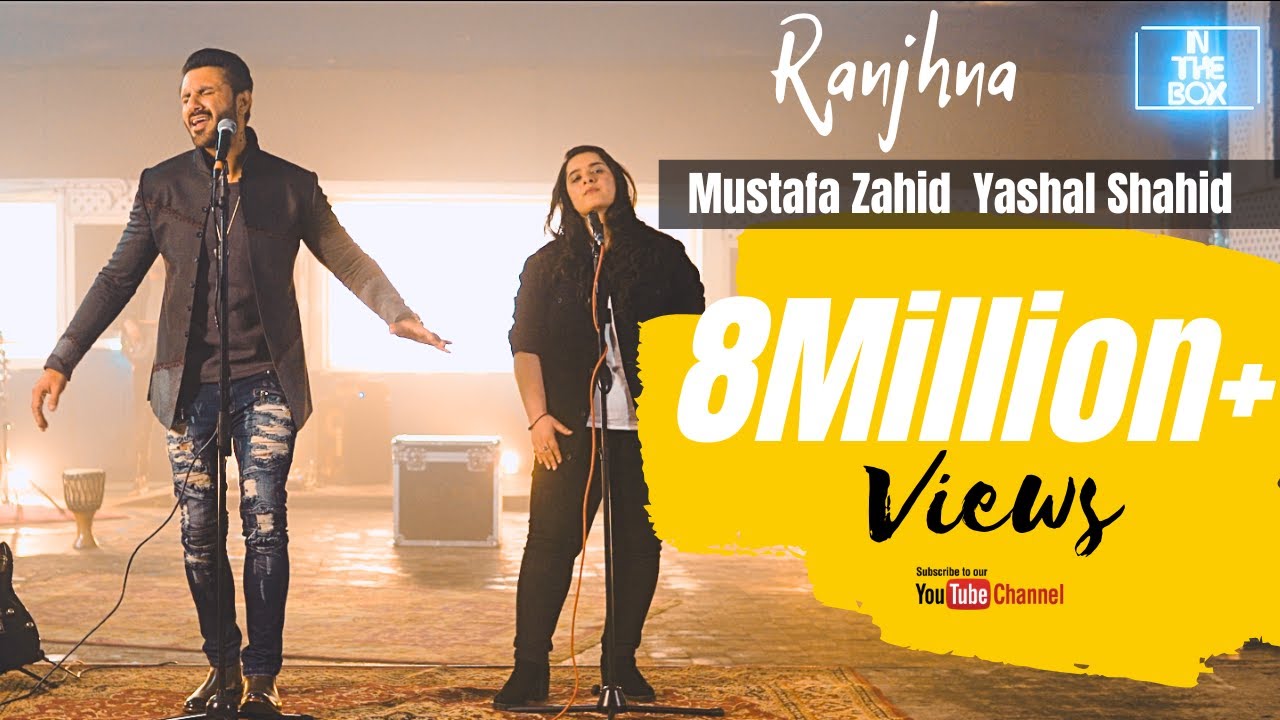 The song is liked by millions of viewers on youtube, Facebook and other social platforms. People from Pakistan and all around the world are praising both singers with this New Hit.
'Ranjhna' is a conversation of two lovers talking about the purity and depth of their love. Mustafa Zahid & Yashal Shahid are narrating this in the first episode of 'In The Box'.
Produced & composed by Saad Sultan Written by Anil Jeengar & Mustafa Zahid
Guitars: Saad Sultan & Amir Ajmal
Bass: Aamir Aly Keys: Amir Ajmal & Saad Sultan
Drums: Paul Maurice Directed by Saad Hashmi
Dop Moeez Khan
Asst director Aunaay Muhammad
Edit & Post Kandhar Films
Special thanks to Adnan Kandhar
Audio link: www.soundcloud.com/saad-sultan/in-the-box-ranjhna-mustafa-zahid-yashal-shahid
People Comments on this Video:
the girl is singing with all her heart, Yashal Shahid is gem. she is fabulous.
Mustafa is gem, so sad underrated.
his song awarapan, i listen every day. hit like who still listen awarapan 👍
Kis kis ko Mustafa zahid ki awaz sun k Film "Awarapan" ki yaad aati ha ?? 🔥
That girl is singing with all her heart👏🏻 song is hitting all the right feels 💕♥️
Song ke liye mat creat karoo border............. All pak singers plz come India
Woow romantic dil ko chu gya... Love from India
Related Posts