Top 15 Horror movies of 2019 
Top 15 Horror movies of 2019, 2019 is coming to an end and if you are looking for horror films, which one do you think was the best?
This year a number of films were released but very few managed to impress.
By the way, know that horror films are a great way for Hollywood to make money because the cost of their production is low but business is high then the loss is not in any movie.
So which were the best horror films of this year, it's not easy to determine, but if you look at the critics' opinions, this year they released some of the best horror films.
Sweetheart

The film was released in January 2019 with a very unique story. It revolves around a female Jane who arrives on a deserted island after an accident, and not only has to deal with the difficult conditions but also a mysterious marine creature that wakes up at night and looks for food. ۔
Think of it as a story of Ranson Crosso in which a woman has been taken to a deserted island instead of a man, while the danger of a marine monster has also been increased and that is why viewers are able to stand up. And critics also praised it, scoring a 96 percent score on the well-known site Rotten Tomatoes.
Us

The film tells the story of a woman who returns with her family to a house where her childhood is spent, and she has had a scary childhood experience, and when she arrives, she fears something bad. Don't be afraid, and this fear takes the form of reality when a few masked strangers enter the house and when they take off the mask, the family is stunned to find that the attackers are just like them.
The film is similar to the horror films of Alfred Hitchcock in which there is suspense, curiosity, and even scenes that spark sensation in the spine, the film was given 93% by Rotten Tomatoes.
Ready or Not

The film may not have shown anything special at the box office, but critics certainly liked it because of its unique story.
When Grace's marriage takes place in the powerful Le Domos family, she is surprised to find that he has to play hide and seek and she is shocked to find that her in-laws' relatives take up arms. This game is given a bloody twist.
Avoid watching people who don't like to see more bloodshed, it is also sarcastic about class division, laced with the best mix of horror and comedy. His Rotten Tomatoes score was 88%.
Little Monsters

It is also a horror-comedy film depicting the struggle of 3 adults trying to save school children from zombies (living men).
Generally, horror films like this may not be liked by critics, but Little Monsters is certainly praised for its role in the story and the actors. In this section, Rotten Tomatoes also scored 88 percent.
Depraved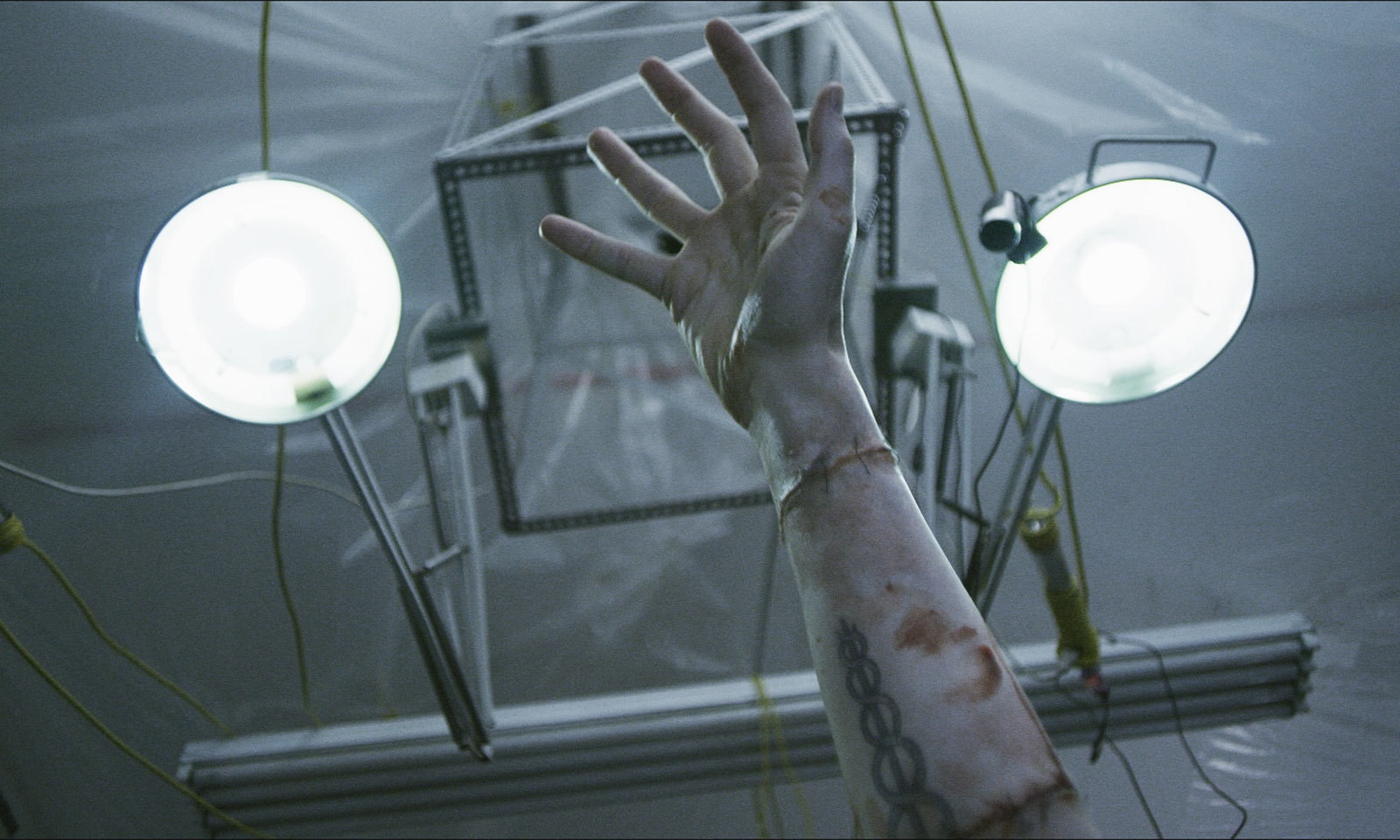 This is a classic novel by Frankenstein adapted to the present era in which a surgeon produces a human body from different bodies.
Some aspects were similar to the many films made on Frankenstein, but some modern ideas were also incorporated and managed to create terror in people's hearts. Rotten Tomatoes gave it an 88% score.
Girl on the Third Floor

Former Wrestling star CM Punk plays the protagonist in renovating an old house for his wife and future child, and in the meantime, he faces heartbreaking events and facts.
A strange neighbour with strange sounds and content from the walls, after which a series of extraordinary events begin to terrorize, in fact, it resembles some of the Evil Dead, it got a score of 87%.
The Hole in the Ground
After moving to his new home in the suburbs of Ireland, a baby falls into a pit and comes right out, but his mother soon begins to suspect that the returning child is no longer his son.
Gradually the storyline of the moving story sets in, as it tries out all the traditional ways of horror films, but also presents a unique way to address the concerns raised by parents in the current era. went. The film was given 85% by Rotten Tomatoes.
Midsommar
The story of Easter Easter's new film Midsummer, a director of the 2018 horror fame Hudgetary, is deeply entwined, revolving around a girl who lost her family in a tragedy with her boyfriend and her friends in Sweden. Let's go to see a mysterious festival.
There, this girl always feels that something is wrong, but her mental problems do not allow her to be ready for the horrible revelations that are coming, so the story progresses very slowly but the viewer senses the backbone and Cold waves are felt in the body. He scored 83 percent.
Crawl

This is not a traditional horror movie, but a story about the power of nature in which a girl discovers her injured father in the basement of a house during a hurricane in Florida, and even flies crocodiles there with floodwater.
The girl then struggles to save her and her father's life, whose suspense is provoked to stop breathing and cause panic in the body. He was given an 82 percent score by Rotten Tomatoes.
The Lodge

A woman is forced to spend time in a secluded cabin with her sleeping stepchildren, and she suffers from a psychological disorder of her past and tries to protect her children from harm.
The film stops the viewer's breathing and the horrific events have set the tone, the film scored 81% on Rotten Tomatoes.
Scary Stories to Tell in the Dark
This children's popular storybook is filmed in which events occurring in a small-town family later become a threat to the lives of a group of young people.
The traditional horror genre film also makes a comeback as three expeditions that succeed in frightening a young man and a desperate book together. The film scored 78% from Rotten Tomatoes.
Doctor Sleep

If you have seen and liked The Shining movie, this is the sequel to the movie in which the kid has grown up who has not yet been able to escape the horrific events that took place at the Overlook Hotel years ago.
But once again he was forced to face the dreaded characters of Shining, his story is terrifying, but failed to show anything special at the box office.
Happy Death Day 2U

In this sequel, the girl realizes that she is once again stuck in a cycle of time, and this time her friends are also wrapped up in it, and there are completely different events than before.
The girl is once again the victim of a killer wearing a mask and struggling to get her identity revealed, the film scored 70% of her name.
Annabelle Comes Home

This new film from the Conjuring series has once again brought back the horrible doll that young girls face.
The main idea of the movie is that Ed and Loren Warren think they can save the people by locking the rabid doll into their living room, but one night Annabelle wakes up in this room and wakes up the evil spirits. The look is on a new target - the 10-year-old daughter of the Warren family and her friends, who enter the room and tamper with things. The film scored 64% on Rotten Tomatoes.
It Chapter 2

The first part of the film was released in 2017 and its sequel was released in 2019, in which the first part of the horror joker-turned-children returned to adulthood.
In this 27-year-old story, the Looser Club returns to defeat the Joker and then sees a fierce competition, with a score of 63 percent.


Related Posts