Spenser Confidential is an American action film directed by Peter Berg, released in 2020 exclusively on Netflix. It is an adaptation of the character of private investigator Spenser, created by writer Robert B. Parker and then reprinted by Ace Atkins.
Spenser Confidential Movie Storyline
A former Boston police officer, Spenser is released from prison after serving a five-year sentence for assaulting his supervisor, Captain John Boylan. Spenser moves in with an old friend and mentor Henry Cimoli in South Boston. The same evening, John Boylan is assassinated. Spenser is suspected until the body of Lieutenant Terrence Graham is found in his car, which was used to smash Boylan's. Graham is then introduced as the number one suspect, especially since drugs were found at his home.
Spenser is touched by this story and by the grief of Graham's wife. This proclaims the innocence of her husband. Spenser decides to investigate when many want revenge on him in Boston. However, he can count on the help of Henry and Hawk, his roommate at Henry's and also a former prisoner. Spenser also has to deal with his intrusive ex-girlfriend, Cissy. This investigation will uncover extensive corruption within the Boston police.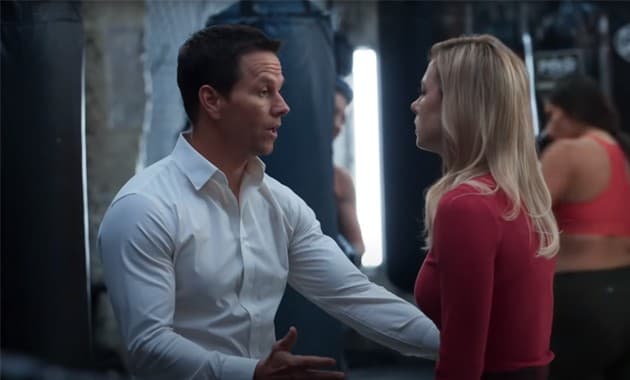 Trailer
Wiki – Info
| | |
| --- | --- |
| Original title | Spenser Confidential |
| Working title | Wonderland |
| Director | Peter Berg |
| Screenplay | Sean O'Keefe, based on the novel Wonderland by Ace Atkins and the character created by Robert B. Parker |
| Artistic direction | Paul Richards and Dan Webster |
| Sets | Neil Spisak |
| Costumes | Virginia Johnson |
| Music | Steve Jablonsky |
| Photography | Tobias A. Schliessler |
| Production | Peter Berg, Stephen Levinson, Neal H. Moritz and Mark Wahlberg |
| Associate production company | Toby Ascher, Bill Bannerman and John Logan Pierson |
| Production companies | Film 44 and Original Film |
| Distribution company | Netflix |
| Country of origin | United StatesUnited states flag |
| Original language | English |
| Format | Color |
| Run Time | 111 minutes |
| Genre | action, crime comedy |
| Release date Globally | March 6, 2020 (Netflix) |
Spenser Confidential Cast
| | |
| --- | --- |
| Actor | Role |
| | Spenser |
| Winston Duke | Hawk |
| Alan Arkin | Henry Cimoli |
| Iliza Shlesinger | Cissy |
| Bokeem Woodbine | Driscoll |
| Marc Maron | Wayne Cosgrove |
| Post Malone | Squeeb |
| James DuMont | Bentwood |
| Michael Gaston | Captain John Boylan |
| Colleen Camp | Mara |
| Alexandra Vino | Gloria Wisnewski |
| Hope Olaide Wilson | Letitia Graham |
| Kip Weeks | Macklin |
| Mickel Be Jordan | Terrence Graham |
| Rich Skinner | Billy |
| Donald Cerrone | Big Boy |
Production
The screenplay is adapted from Ace Atkins ' novel Wonderland, which takes on the character of Spenser created by Robert B. Parker and appeared in numerous novels, television series (Spenser) and television films (with Joe Mantegna).
This is the fifth time in a row that Peter Berg has directed Mark Wahlberg, following Lone Surviver (2013), Deepwater Horizon (2016), Patriots Day (2016) and Mile 22 (2018). Arthur Wahlberg, one of his brothers, also plays a small role in the film. The film begins in 2018 in Boston.
Spenser Confidential Movie Reviews
The film receives rather negative reviews. On the American aggregator Rotten Tomatoes, it collects 40% favorable opinions for 43 critics and an average rating of 4.66 ⁄ 10. On Metacritic, it obtains an average score of 48 ⁄ 100 for 17 reviews.
Consequently, the pleasurable appetizer gives way to a bitter aftertaste. Let's not talk about the scenario, sewn with white thread. Without charisma, never representing a real threat, the villains of the film are too quickly identifiable and clumsily put out of harm's way".
In Large Screen, we can read "Obvious pleasure, halfway between the cunning of seventies thrillers and the endearing facilities of the pulps of yesteryear, Spenser Confidential nevertheless suffers from his greed. Spread over 110 minutes, the film takes too much time, and reveals a number of perfectly dispensable, soft little bellies, especially when the script never tries to renew a hackneyed canvas. A length that is all the more superfluous as the film is a little stingy in action".
The reviewer of the Melty site points to a scenario "a little confused" but writes that "the sustained pace of the action makes it possible to spend two very entertaining hours. This adaptation of the novels of Robert B. Parker lacks a little subtlety; the investigation carried out by the main character prevents to be bored a single second. As for the chemistry between the two main actors, it is as obvious as it is enjoyable, and we follow with pleasure the evolution of their duo, the first antagonist then accomplice in adversity".
Read also:
HUM TV Drama serial Qurbatain Full cast, Timings, OST, Teasers, Story and Reviews
ARY Digital Drama Nand Full cast, OST, Timings, Story and reviews
HUM TV Drama Mushk Cast, Timings, OST, Teasers, Story and Reviews
Geo TV Drama Umeed - Cast, Timing, Release Date, Story
Ghisi Piti Mohabbat Drama Review, Cast, OST, Timing, Teaser