Actress Mehwish Hayat and Humayun Saeed's upcoming romantic comedy "London Nai Jaon Ga" is likely to be released in the Islamic country of Turkey and will probably be the first film to be released in Turkey. "London Nai Jaon Ga" is currently being shot and the film crew is in Turkey. Irfan Malik, the film's producer, told the Anadolu Agency (AA) that Turkey has not only the best locations for filming but also has a very professional technical staff and 8,000 cinemas.
The producer said that the film and drama industry in Turkey is huge and he is trying to release his film "London Nai Jaon Ga" in cinemas with Turkish translation.
According to Irfan Malik, 'I will not go to London' is his third film, which is being shot in Turkey and he is in talks with local distributors to release it there and he is trying his best to The film should be presented there. The producer said that Turkish dramas are being presented in Pakistan, which are being liked a lot there, however, Turkish films are not being screened in Pakistan.
He expressed hope that his film "London Nai Jaon Ga" would be the first Pakistani film to be translated into Turkish and presented in the local language. In this regard, Humayun Saeed also spoke to the Turkish news agency and said that he is being given a lot of respect and love in Turkey, as Pakistanis give respect and love to the people of Turkey. He expressed happiness over the shooting of his film in Turkey and admitted that there is a good technical team there.
 

 

View this post on Instagram

 
Actress Mehwish Hayat also spoke to the news agency about the popularity of Turkish dramas and actors in Pakistan. The actress admitted that Turkish actors are very popular in Pakistan while Turkish dramas are also watched with great interest. Mehwish Hayat also praised the Turkish technical team and said that they have shot the film in beautiful places with a professional team. Some of the shots of 'London Nai Jaon Ga' will be shot in Pakistan while some shots will also be shot in London.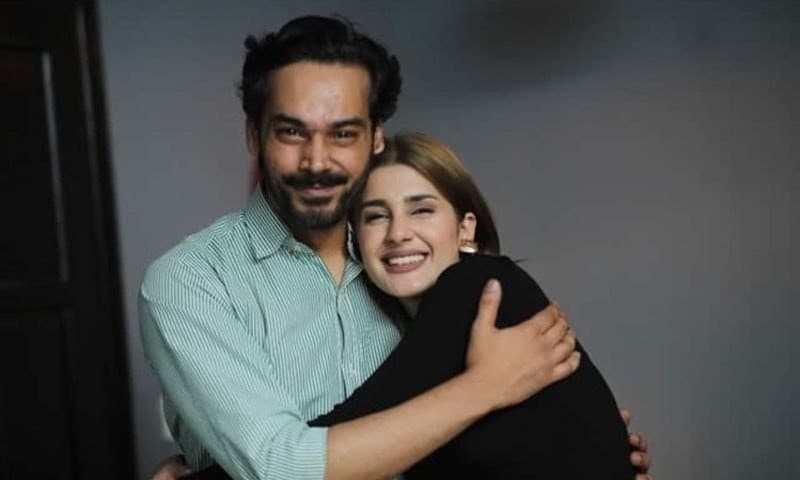 Nadeem Baig is also directing 'London Nai Jaon Ga, however, this film is not a continuation or sequel of Mehwish Hayat and Humayun Saeed's previous film 'Punjab Nahi Jaungi'. Interestingly, while Nadeem Baig is giving instructions for 'London Nai Jaon Ga', his story has also been written by Khalil-ur-Rehman Qamar, the author of 'I will not go to Punjab'.
Regarding the film, Nadeem Baig had earlier said in an interview that "London Nai Jaon Ga" is not a sequel to the 2017 film "Punjab will not go" but it is a similar romantic comedy film with a unique story. Other cast members of "'London Nai Jaon Ga" include Kubra Khan, Vasay Chaudhry and Gohar Rashid. The film was announced to be released on Eid al-Adha 2020, but the shooting of the film was delayed due to Corona, however, shooting is now in full swing.