30 life inspiring Hollywood movies, If you never want to give up, watch these Movies
If you never want to give up, watch these movies
Are you tired of watching movies that don't make an impression? Or do they provide entertainment but no real message?
If so, you must watch the following movies which will inspire you and make you determined to move forward in a purpose or life.
We can't decide whether these are the best inspirational films of all time or not, but we can say for sure that their impression will not leave the mind very easily.
Savings Private Ryan 1998
The film, which tells the story of World War II, is based on scenes of violence during the war, showing a search for an American soldier whose brothers had been killed during the war. You will love this movie which revolves around love, selflessness, and sacrifice.
Eternal Sunshine of the Spotless Mind 2004
Comedy, science fiction, romance, and drama film beautifully portrays the nature of memory and romance, which actually revolves around another angry couple who erase all memories of each other, but when the hero When he starts to erase his memories, he realizes that he still loves his girlfriend and tries to reverse the process, but he feels that it is too late to correct the mistake.
Castaway 2000
A FedEx employee is trapped in a plane crash on a deserted island far from his home and humans, where he has to fight on his own to survive physically, mentally, and emotionally. So you have to test yourself and the struggle to survive on the island and get out of it is definitely heart-melting.
The Untouchables 1987
It is the story of a rich man who becomes disabled in an accident when he hires a young man to take care of his projects, which brings new changes in the colorless life of this disabled person. And fills the disgusting lives of Philippi and his employees with interest, the tagline of this film was that one person brings the family together and changes their lives forever.
The Green Mile 1999
The fantasy crime drama is based on Stephen King's novel of the same name, directed by Frank Darabont. The film is based on execution guards who change when they see a special ability inside a murderer. It is a very powerful story that makes the viewers' eyes water. In fact, its story is so powerful. It changes minds, and it assures us that miracles can happen anywhere in the world at any time and give us new hope in life.
The Shawshank Redemption 1994

Many times life traps someone in a difficult situation in which there is no guilt, but from there it is known how the person hidden inside can overcome the situation and nothing is impossible for him. Tim Robson and This interesting and classic film by Morgan Freeman in which two prisoners who have been imprisoned for many years change their prison in such a way that it starts to feel like an extraordinary and out-of-world prison. Released in 1994, the film was directed by Frank Darabont and is one of the first films to be seen.
The Truman Show 1998
This is the story of an insurance agent who is busy with his daily life but one day he finds out that in fact, he is living in a big studio with cameras everywhere and his friends and everyone around him. In fact, the actors of the world's most popular TV series, and this TV series is the Truman show. This very unique story is very interesting and encourages you to ask questions about your life and try to find out the truth.
Good Will Hunting 1997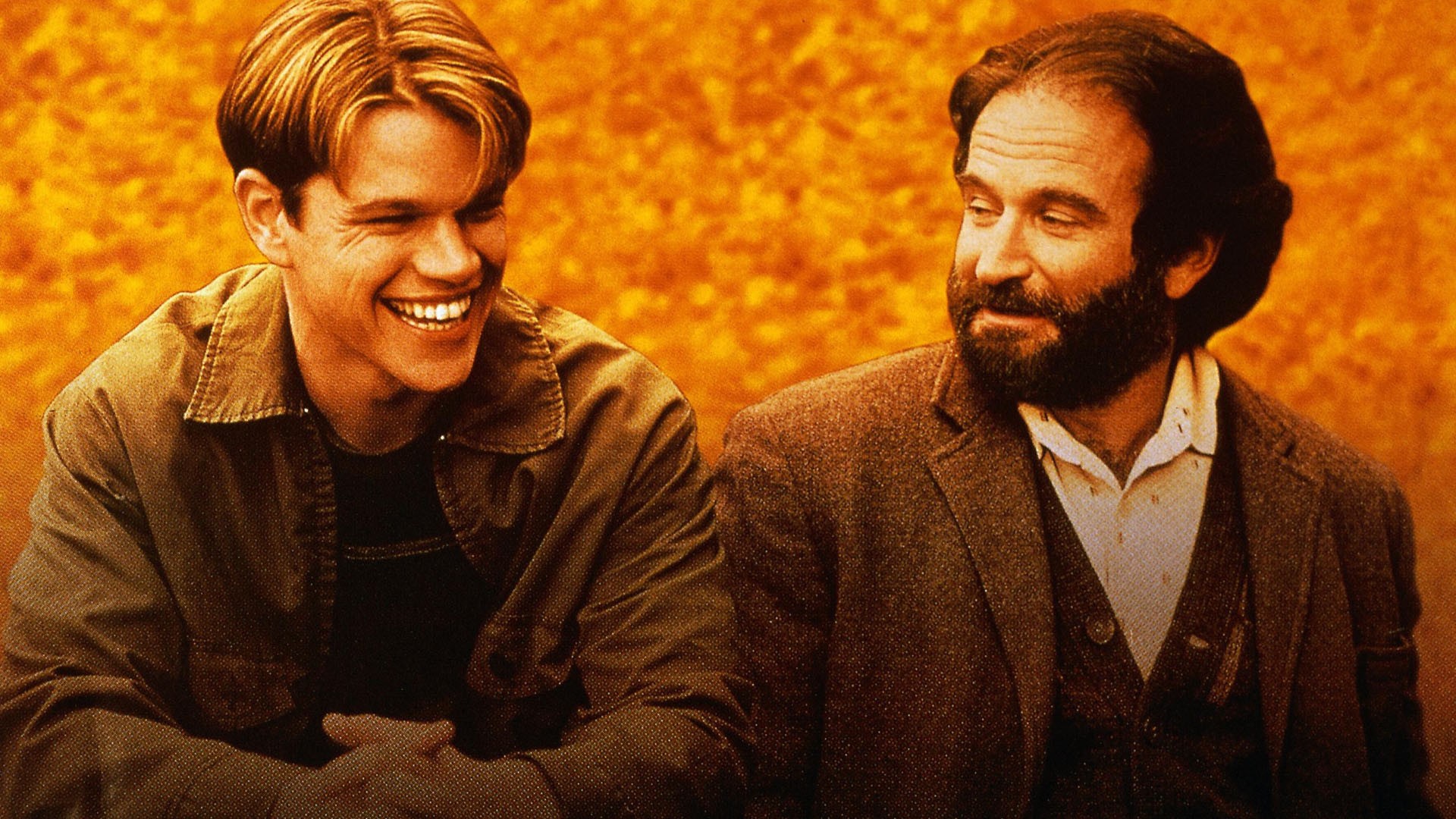 It's the story of a collector who works at MIT but has the best math skills, yet needs the help of a psychologist to find a way of life. This film reminds us that we should help each other to achieve amazing success.
The Pianist 2002
It's a story revolving around World War II, in which the protagonist is portrayed as the greatest pianist of his time, but the war turns his life into a tragedy, a film based on the true story of a musician. Which expresses human courage and compels you to appreciate the gifts of life that you have
It's a wonderful life 1946
Released in 1946, the film is a Christmas fantasy drama about a hero who abandons his dreams on Christmas Eve to help others and save those who are suicidal. It is considered one of the most popular Hollywood movies due to its humor. The director and producer were Frank Capra, while the main cast included James Stewart and Donna Reid, among others.
Million Dollar Baby 2004
It is the story of a female boxer and her trainer whose career is coming to an end while a 31-year-old waitress dreams of becoming a boxer who tries to train with a trainer but refuses because she thinks boxing Gender is not for the vulnerable, but at his insistence, he trains and creates a relationship between the two that changes both. It's a story of values and truth that sheds light on the real-life outside of the game world and forces thoughts to think positively.
The Sound of Music 1965
Released as a classic in 1965, the film tells the story of a woman who fails to become a nun, after which a captain in the Navy, after the death of his wife, rescues his seven spoiled children. The children are not happy with it, but she manages to tame them one by one, while the captain of the navy gradually falls in love with each other. The film was directed by Robert Wise.
Forrest Gump 1994
Simple thinking in life can lead to real happiness, flowing in the flow of life without much effort can also be a guarantee of success and that is the main idea of this film. Directed by Robert Zemeckis in 1994, the film is a romance film in which the protagonist is not intelligent, but he accidentally gives birth to a number of historical moments and this is what drove the viewers away.
A beautiful mind 2001
The film, based on the true story of renowned mathematician John Forbes Nash Jr., was directed by Ron Howard, while Russell Crowe played the lead role beautifully. He then suffers from schizophrenia and, after battling it for decades, somehow regains control of his mental state and gradually wins the Nobel Prize.
Braveheart 1995
The story of a young warrior whose father and brother are killed by British soldiers and then he leaves twenty years later to fight for the freedom of his homeland but before that he falls in love with his childhood friend and then He wants to stay away from the ongoing struggle for independence and live in peace in his fields. However, when his love is killed by the British soldiers, then he rises and brings down the Hour.
Into the Wild 2007
The film is based on the true story of a great student and athlete who, after graduating from college, leaves everything to go on a trip to Alaska and donates all his savings to a charity, and goes for a walk. It meets a number of characters who change his life.
The Lion King 1994

Who wouldn't love to watch cartoons who haven't seen the story of a lion cub and future King Simba? Released in 1994, the film was directed by Roger Allers and Rob Minkoff, and its story teaches love, responsibility, courage, and resilience, a must-see if you haven't seen it.
The Presence of Happiness 2006
Inspired by a real-life story, the film is considered one of the most inspiring films of recent years. Will Smith plays a lonely man raising his son and selling medical equipment, but his financial situation is so dire that he has to live in both bus station bathrooms and homeless shelters. In this difficult journey of life, he never gives up and remains determined to achieve his goal, this story of overcoming the difficulties of this person's life can affect anyone.
Ray 2004
The life story of Ray Charles, a famous musician who lost his eyesight as a child and still somehow learns to play the piano and places himself on the list of one of the most wanted artists in the world. Along with being blind, he also faces racism and drug addiction. One of these obstacles is enough to stop most people from succeeding, but Ray overpowers them all. The film stars Jamie Foxx and is directed by Taylor Hackford.
Rocky 1976
Believe it or not, Rocky is considered by most to be the best inspirational film ever. His best theme song, Club Fighter, overcomes all odds and comes close to becoming the world champion. His determination to move forward despite the defeat makes him special. It was the popularity of Sylvester Stallone's character that is still making and influencing films.
Chariots of Fire 1981
By the way, this film is based on the race field, but it gives the viewers many lessons about life. Revolving around two people, this film shows them standing up for what they believe in, there Don't compromise on values, even if you are left behind in life. That is, they stand up for what they think is right and encourage viewers to do the same. The 1981 film was directed by Hugh Hudson and starred Ben Cross and Ian Charles.
The Impossible 2012
This is the story of the catastrophic tsunami of 2004 which shows a couple with three sons coming on the Thai Christmas holidays, the tsunami breaks up the family and forces them to struggle to survive. Yeah Al that sounds pretty crap to me, Looks like BT ain't for me either.
Remember the Titans 2000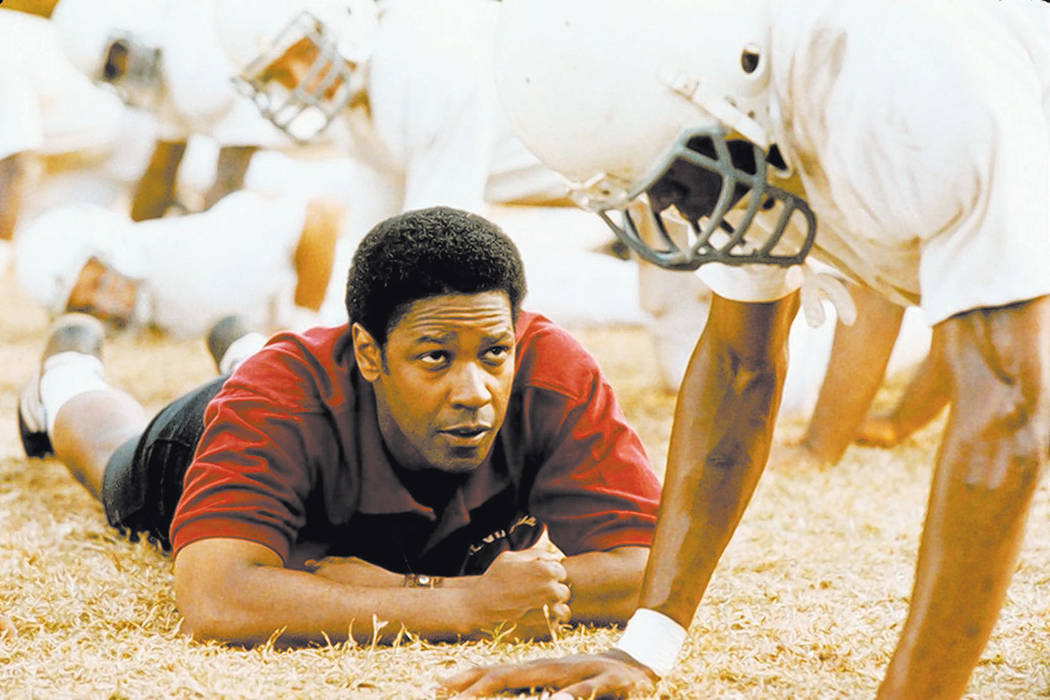 It is a true story that tells the story of the rise and fall of the rugby team and conveys the important message that a team can only succeed if everyone works together. Putting aside your personal grievances, success comes together, while one's ability is judged by one's behavior rather than one's appearance. Released in 2000, the film was directed by Boaz Yakin.
October Sky 1999
The true story of a small-town boy whose dreams are very big, who goes against his father's will and tries to build a rocket and goes through all the difficulties that come his way. The 1999 film was directed by Joe Johnston.
The Terminal 2004
An immigrant arrives at JF Kennedy Airport in bad conditions in his country, because he does not have travel documents so he is forced to stay at the airport, he makes this airport his home and from the people who work there. Makes friends, that's how he finally goes back, Steven Spielberg's direction and Tom Hanks' acting has made this film very heartwarming and influential.
Brooklyn 2016
After a nearly fatal plane crash during World War II, Olympian Lewis Zamperini had to spend 47 days at sea on wooden planks with two of his crew, after which he was captured by the Japanese navy and taken to a prisoner camp. Arrive and face violence and this story of getting out of this worst phase of life will melt your hearts in which a person refuses to break in any way. The film, directed by Angelina Jolie, was released in 2014.
Blood Diamond 2006
This battle between a fisherman, a smuggler, and a group of businessmen for possession of a precious diamond inspires you and how you can move forward in life.
Miracles from Heaven 2016
This is a true story of a family in which a mother finds out that her 10-year-old daughter has infected an incurable disease and she becomes active in treating her daughter, during which the girl has an accident. And the result is a charisma that confuses medical professionals with its dramatic recovery while affecting the rest of the family and community.
Seven pounds 2008
A person's secret but extremely unusual journey to atone for his sin and change the lives of 7 strangers forever. Once the main character, Ben Thomas, devises his plan, nothing succeeds in stopping him, and at the same time, he falls in love with the woman he secretly wants to help. Will Smith's film is also based on a very unusual story.
One Flew Over the Cuckoo's Nest 1975

It is the story of a criminal who, when convicted in court, pretends to be insane and is admitted to a psychiatric center, where he is confronted by an abusive head nurse. Together with the patients, he launches a rebellious campaign against this nurse and his story is so powerful that the viewer cannot help but be stunned.
Related Posts