The flat roof structure has been popular for around 100 years and started with modernist architecture. It has become the standard design for practically all the structures, and the buildings you see today implement this design. Especially homeowners are using flat roof design due to the practicality and usefulness of it.
 However, flat roofs are not straight-up flat but have a slight slant to it, which leads the saturated water on the roof away and prevents any leakage and liability. Instead of perfectly flat, it rises barely an inch after 12 inches of length and creates a slope angle that leads the water somewhere instead of pooling on the roof. It just has a slight slope, not enough to appear crooked, which will be considered bad design.
Not every design you see is perfectly made; therefore, a lot of practical and technical knowledge goes into it to make it perfect and modernistic at the same time. There are actually two styles of roofs; one is flat with sight slope, as stated before, and the other is a low slope.  Both have a clear difference in structure and sometimes material.
 Former uses a warm flat roof structure, which includes all the roof layering closely together on top of each other. Cold flat roof design makes space for air ventilation between top covering and insulation, making it colder and airy.
Modern style houses you see today all have the flat roof design, which looks elegant and minimalistic with just a touch of modernism. You can take inspiration from the below architecture pieces from all around the world for your own home.
These designs vary in design and material and have a lot to offer in a little space. Each house has a beauty of its own and perfectly fits the intended purpose.
Futuristic with the air of extravagant
Flat roof designs are the present and have been around for decades, but with the modernist movement, it started to become a more convenient option and also blend in fairly nice with new designs. It not only gives reliability but also adds extra attractiveness to architecture. The design is super minimalistic as expected of a modern home, but a flat roof and the ceiling glass windows add the extravagant element. It is one of the best flat roof designs with a hint of modernism.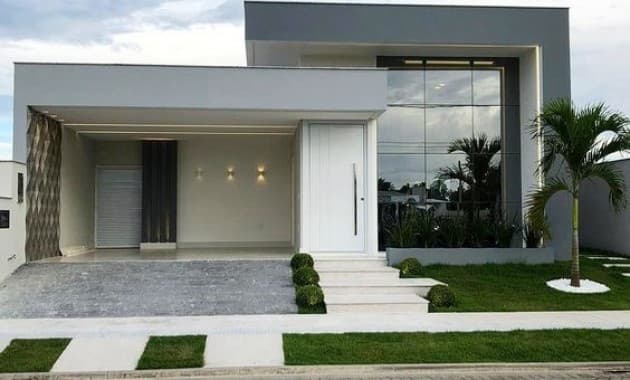 One with nature
This flat roof design stands one with nature. Architecture saved space by making it two stories with minimal design, and the big glass windows suit such a house. You might not see it from this angle but the roof is slanted which gives the advantage in many ways.
If you are going for an attractive yet simple edge design, this might be the best pick. The exterior matches the surrounding, and interior lighting is just a cherry on top and completes the look.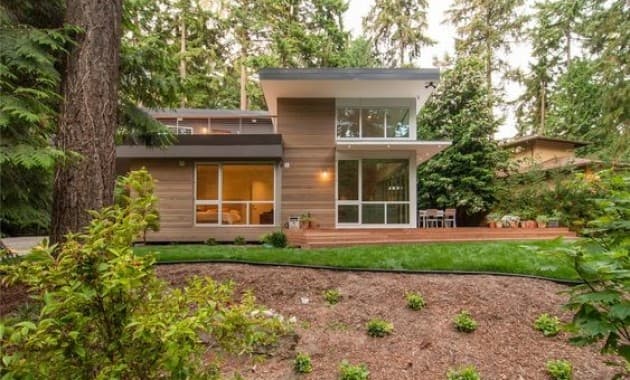 Cubism
There it is another example of what you can do with flat roof design. This structure looks like a cube stack on top of each other. With such a simple geometric design, an architect is able to make a home with such an elegant vibe and great first look.
Contrasting color further makes it a modern masterpiece. It shows that a flat roof designed house should not always have to be simple and plain but can be made in different wonders.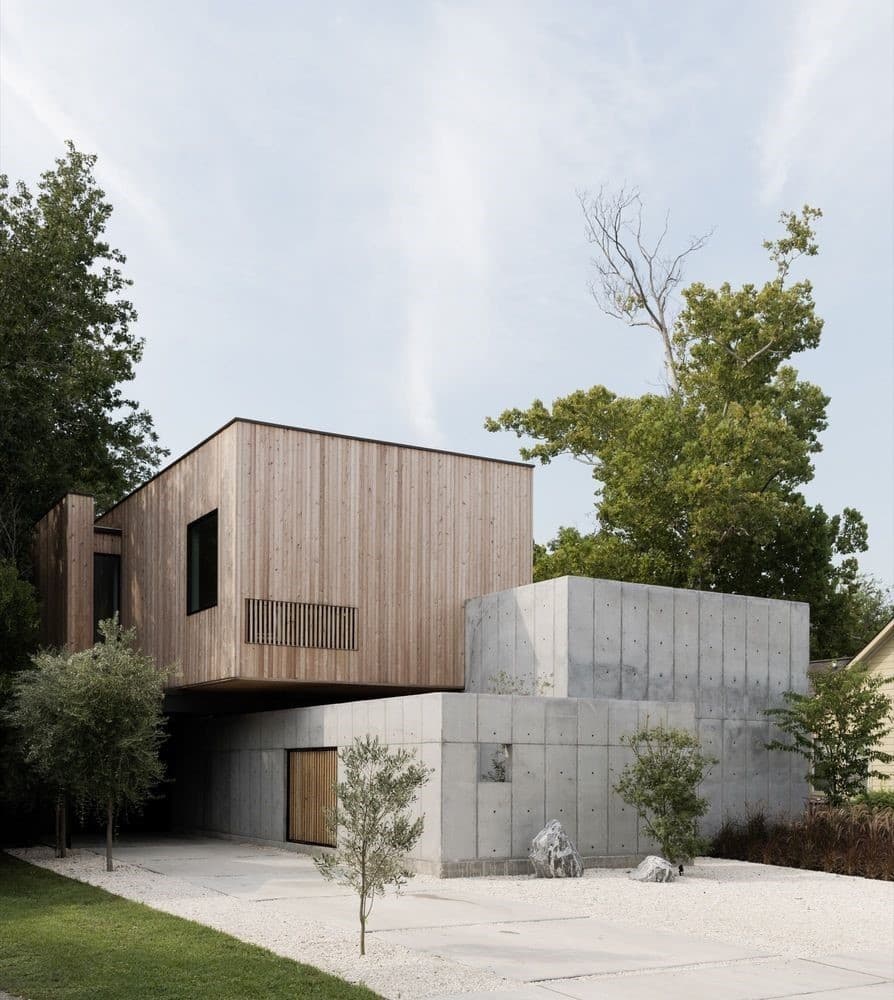 Wooden Beauty
You might not have seen such a small house that looks like carved from wood. Of course, only the exterior is wooden, thus suits its name. It is another creative aspect that you can achieve with a flat roof and a small space.
A bit slanted roof washes the water to one side to save the wood from damage. However, it is best if made into the area with less rain expectancy.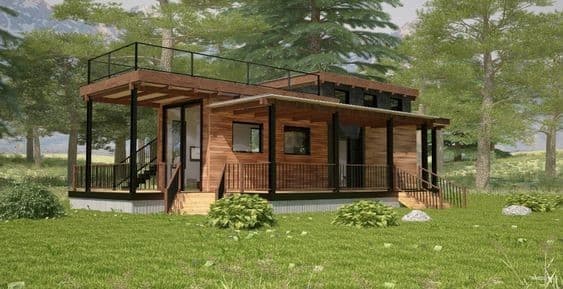 Floating amidst wilderness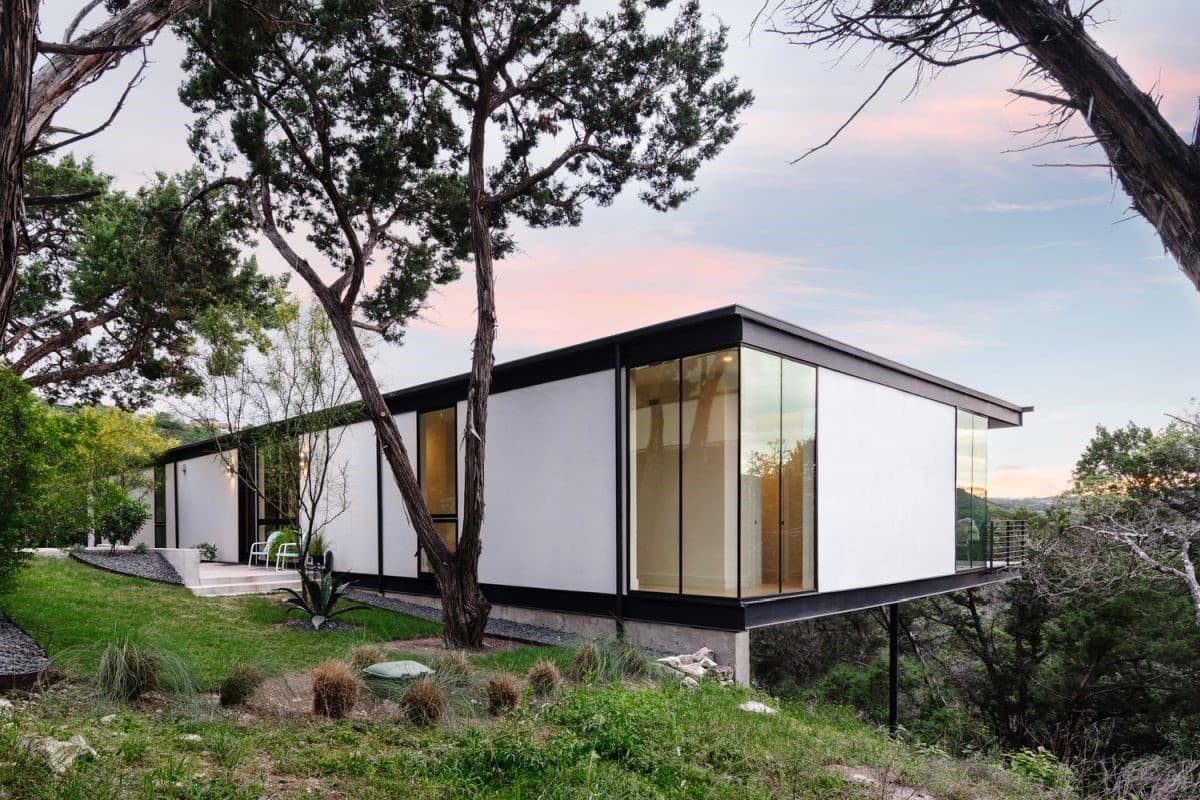 It is a perfect design amidst the wilderness because, from the backside that has mostly glass as a wall, you can have a fantastic view and enjoy your evenings. Most of the structure is standing on stilts above the ground. It looks like a floating house.
Flat roof design perfectly fits the structure, and the overall design is sophisticated and modern. It perfectly blends in with the scenery and looks stylish in its own way.
English homes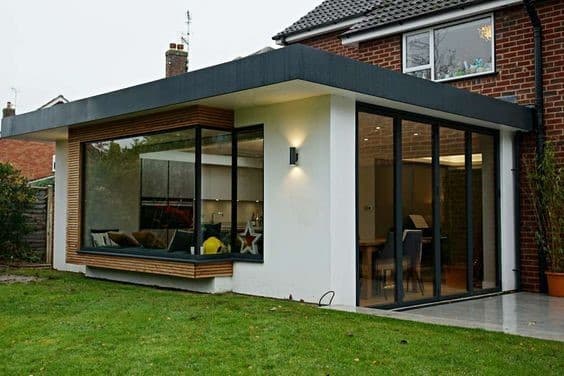 Such kind of homes you might only see in Europe due to top hut-like design, But this special made it into our list of flat roof designs due to such a gorgeous design.
They made it look like a separate section from a house and completed with ceiling long glass windows for a modern look. With an ancient style house, it has added a modern touch and enhanced the look by many points.
Summer Getaway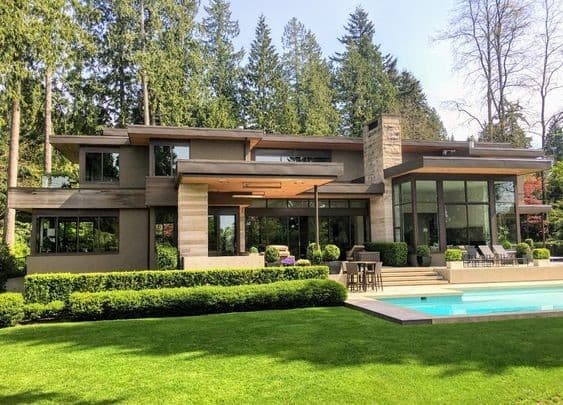 Unlike many other designs in this list, this one has a rather complicated design and several sections. However, flat roof design remains the same and makes it a stable home despite the structure.
Two-story residence consisting of sections on sides makes a beautiful and attractive architecture piece. It shows that you do not need a simpler design for a flat roof structure but can instead become creative.
Staggered Luxury
House looks like a simple design with precise cut edges, but the structure is a challenging one due to the triangular and sloped ground. A specially custom design was made for this house that has a flat roof and staggered levels.
 A basement is a wise decision for an uneven plane because you do not have to have it perfectly designed. Overall, the design is creative and takes all the advantages of flat roof design.
Tri-level individuality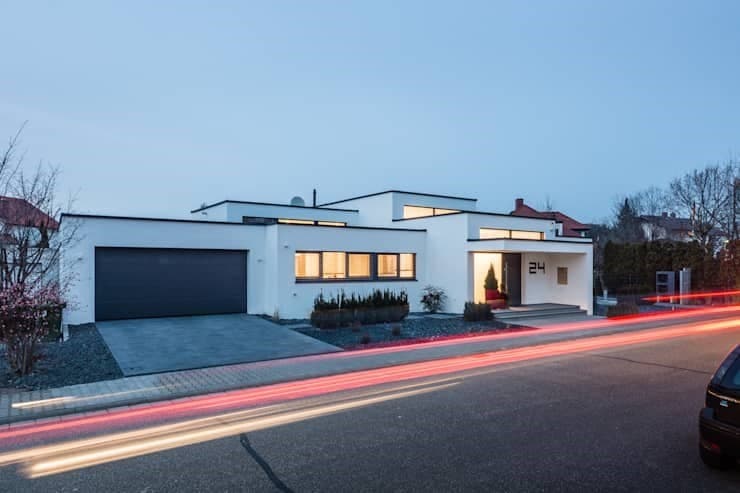 This three-level house speaks of individuality with plain-looking exterior and flat roofs. For the structure to stand out and look modernistic, good lighting is essential, and here you see just that. The interior light plays with the monotone structure and makes it look much better.
Geometric Excellence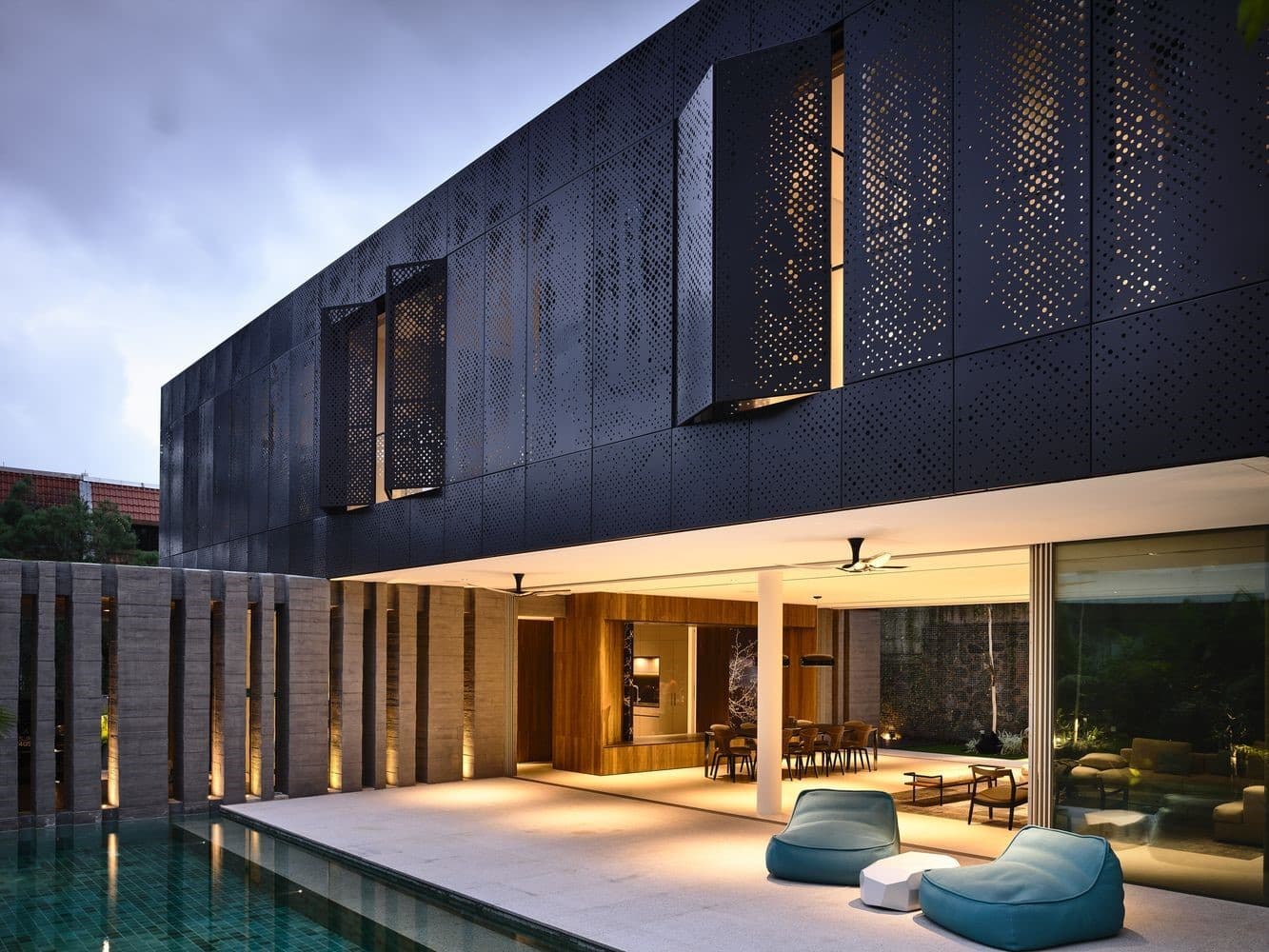 It is a perfect example of optimizing space and offering more than just a simple living space. The layout is made in such a way that you can see in a small space architecture has managed to make a pool and garden.
 House structure has a sharp geometric shape, flat roof, and makes an exceptional residence with a minimalist approach.
Less space more practical
It is another example of such a house with a flat roof design made into a small front but has elongated hallways. You can take advantage of flat roof design by creating a one-story longhouse with a wide front or like this.
Such a structure saves space and adjusts more aspects into one. It is thus increasing the practicality and functionality of homes.
Simple yet Rugged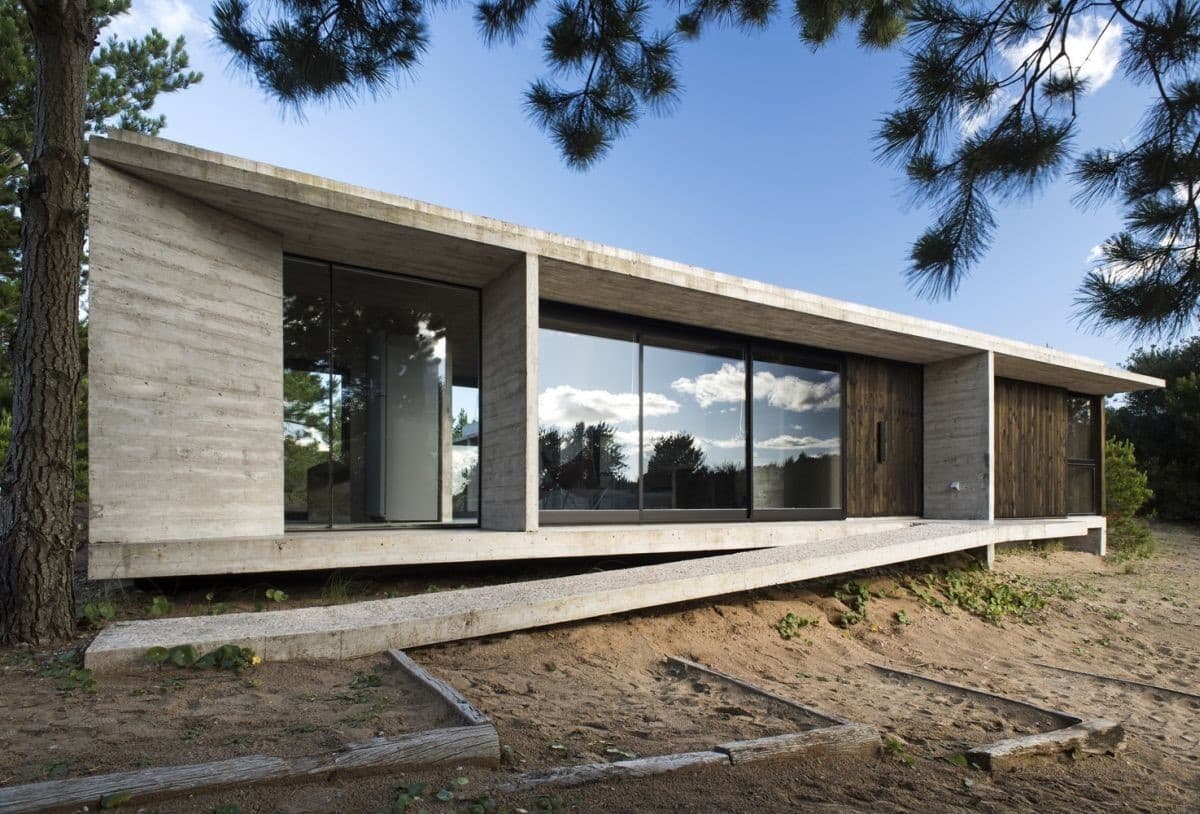 This structure was practically tricky due to uneven slope in the middle and was a challenge for Luciano Kurk, the architect who designed it. The lot has a trapezoid-like shape, and a slope but with a platform beneath, and a flat roof made it look like a stable and rugged house. The exterior looks simple and matches the sophisticated interior. Overall the design may look simple but has an equally modern vibe to it.
Small yet Functional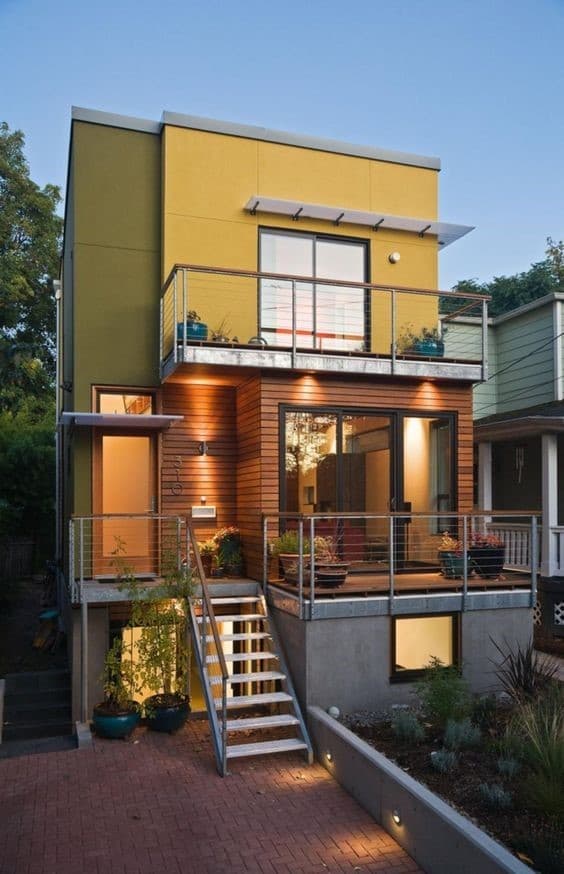 You can practically fit flat roof design in any space, as you can see here. House is built in a small area but has tri-levels with flat roofs that make it more sturdy and maintain attractiveness.
Not all flat roof houses have a large connected structure but also compromises of mini and multiple stories. This kind of design fits in modern housing as it has a basic design, but the functionality level is great.
Cozy and Welcoming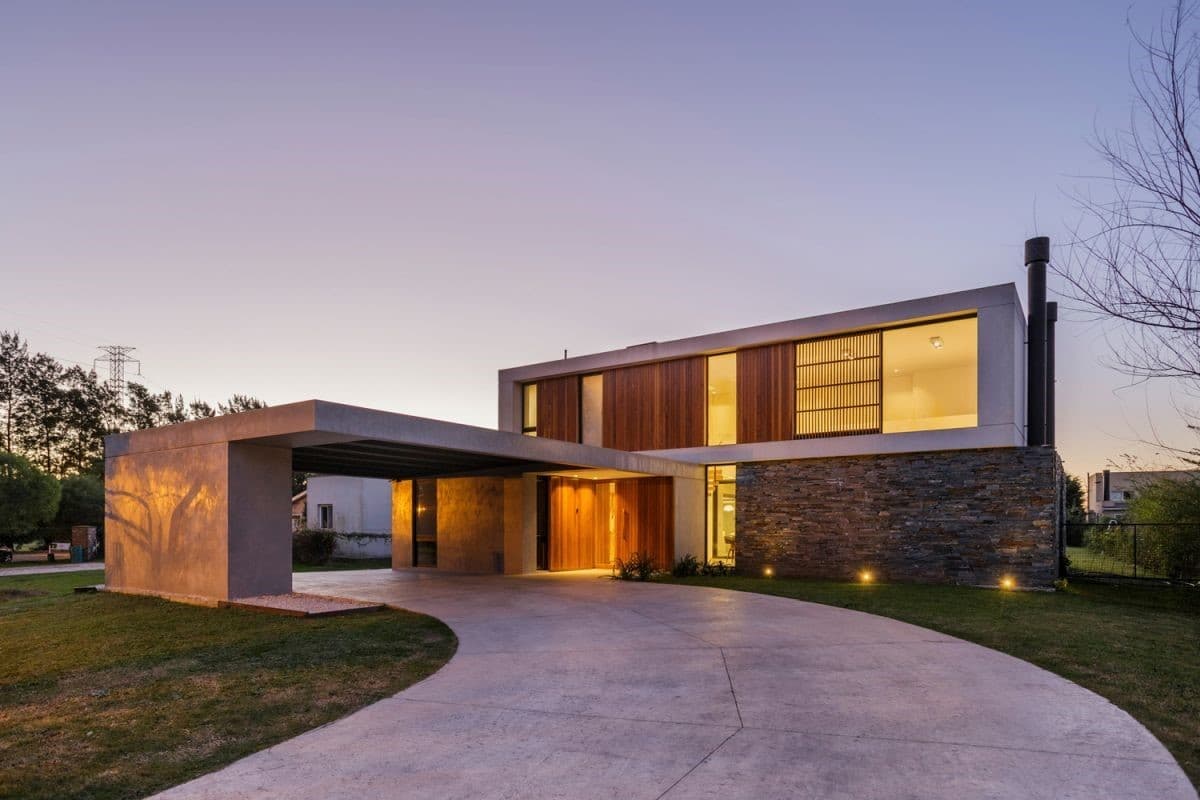 This flat roof design, which looks like two stacked up floors in an elegant and cozy manner, is a great example of flat roof designs. Residence structure is planned in such a way that warmly welcomes the guests and hosts them in concrete walls and modern looking interior as well exterior. The top floor with the flat roof has a cozy vibe and clad in wooden structure to give a feel of home while the below level is more like an entertaining section. It is an example of a small structure in a big place but equally exceptional in every way.
Distinct amd minimal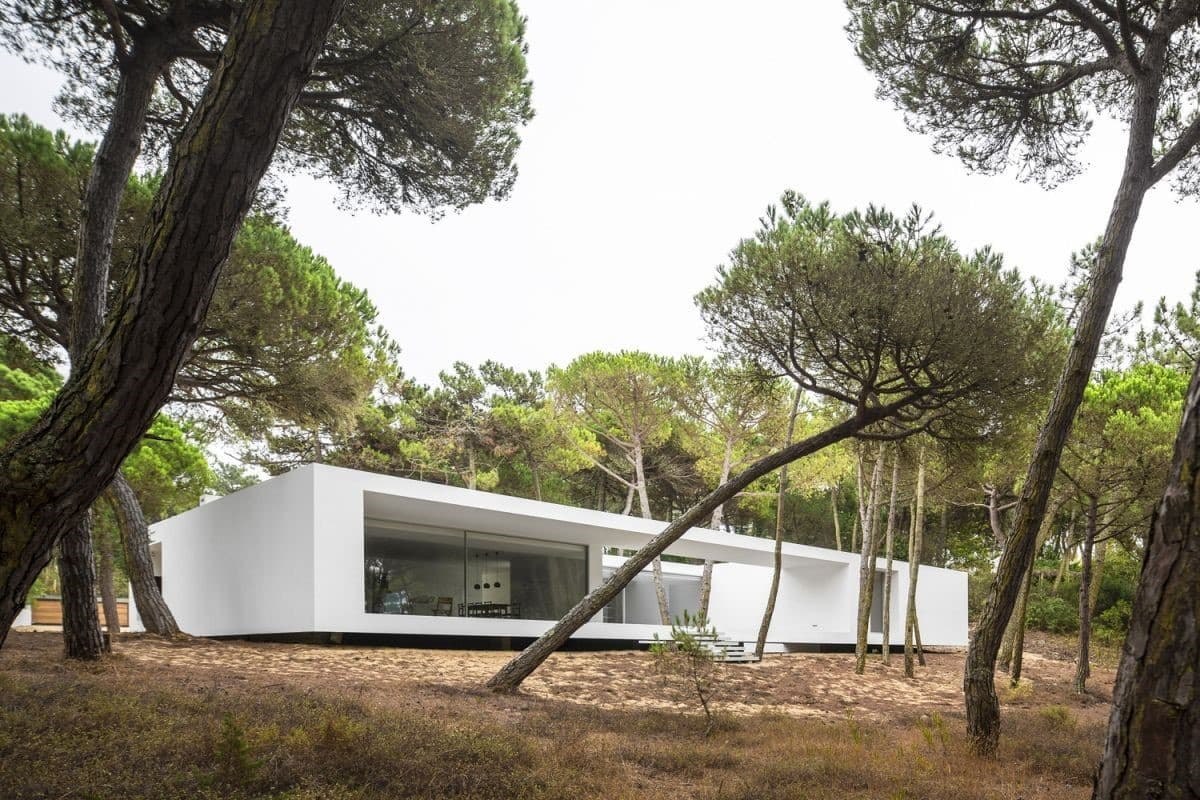 This flat roof design house is a true minimal beauty that comprises only one level and a simple yet attractive living space. It fits perfectly with nature and looks like a hidden cabin in the woods. The residence is designed to give the impression of being outdoors despite living indoors with see-through glass and structure surrounded by trees and nature.