An Apple ID is an account used to access Apple services like iCloud, the App Store, the iTunes Store, Apple Music, and more that includes the email address and password you use to sign in, for all the contact, payment, and security details that you'll use for the Apple services.
No matter where you create your Apple ID, remember that I'D to use the same one to sign in to every Apple service. In this way, you can access and manage everything with the same account and password.
Create your Apple ID on iPhone, iPad, or iPod touch
When you set up your new iPhone, iPad, or iPod touch, you are asked to enter your Apple ID and password. If you don't have an Apple ID, you can create a new one when you set up your Apple device. You can set your Apple ID later in the App Store.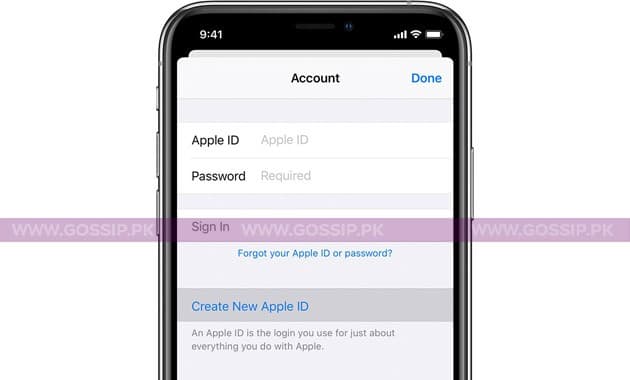 Create your Apple ID when you set up the device
Tap Forgot password or don't have an Apple ID on the screen.
Tap Create a Free Apple ID.
Select your date of birth, enter your name & Tap Next.
Tap, use your current email address or tap to Get a free iCloud email address to make Apple ID.
Create your Apple ID using the App Store on the device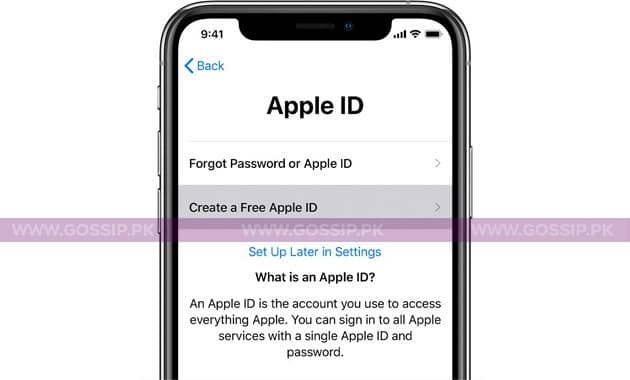 Open the App Store on your device and tap your profile picture.
Tap Create New Apple ID. If you didn't see this option, make sure that you're signed out of iCloud.
Enter your email, password, and choose your country or region that matches your payment method's billing address. The email address you enter will be your new Apple ID.*
Read all the Terms and Conditions and Apple Privacy Policy, then tap Agree to Terms and Conditions & Tap Next.
Enter your name and your birthday, then tap to subscribe to Apple Updates if you like. This will help you in keeping up to date on the latest news, software, products, and services from Apple &Tap Next.
After this, enter your credit card and billing information, then tap Next. You can also choose None. You won't pay anything until you make any purchase. You can also change or remove payment details later.
Then Confirm your phone number. This would help to verify your identity and recover your account later if you needed.
Check your email to verify the email from Apple and follow the steps for verifying your email address. 
After you verify your email address on your apple device, you will be able to use your Apple ID to sign in to the iTunes Store, App Store, and other Apple services such as iCloud.
You may also like to read:
How To Download Videos From YouTube?