Karachi is likely to be in the grip of heatwave for 4 days, Symptoms and causes of the heatwave
Extreme heat and heatwave have been feared in Karachi, the capital of Sindh province, for the next four days from today, after which heatstroke centers have been set up at various places along with the city's hospitals.
The weather in Karachi has been extremely hot since this morning while the wind speed is also slow. Director Meteorological Department Sarfraz said that Karachi will be in the grip of a heatwave for four days.
Out of these four days, the heatwave will be intense on May 6 and 7 and the temperature is likely to reach 42 degrees Celsius, he said.
The chief meteorologist said that the maximum temperature is likely to be between 38 and 39 degrees Celsius today (May 5) and May 8.
In response to a question, he said that it is not a severe heatwave but a mild heatwave as it belongs to the short division, and during this time the sea breezes are not suspended but their speed will remain very low.
According to the Meteorological Department, the intensity of heat is felt due to high humidity in the air, however, citizens have been instructed to get out in the sun at least during this time.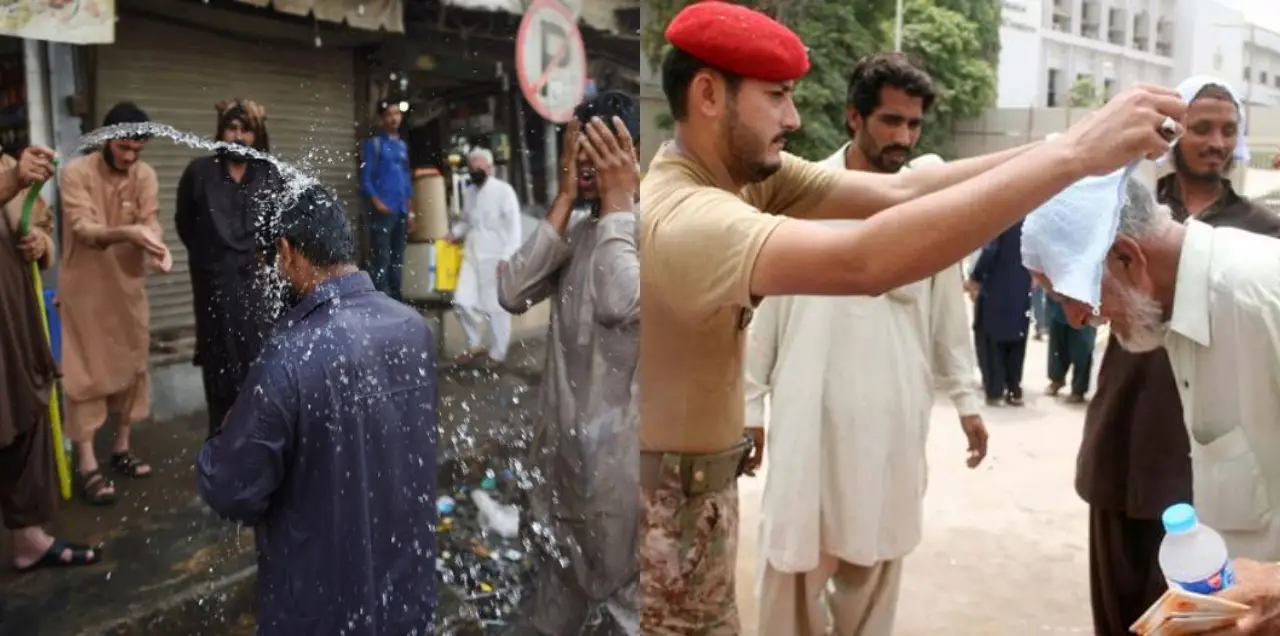 On the other hand, in view of the heatwave in Karachi, arrangements have been made for heatstroke centers in various hospitals.
Symptoms and causes of the heatwave
It should be noted that these causes can cause heatwave and the affected person may have these symptoms.
Dehydration
Hot and dry weather
Hard work or exercise in hot weather
Walking too much in direct sunlight
Outdoor working
To faint
Stopping sweating from the body
Excessive heart rate
Red, hot and dry skin

What to do if affected by heatwave?
First call an ambulance or take the victim to the hospital itself (delay in medical aid can be fatal), move the patient to a shady place while waiting for the ambulance.
Lay the patient on the floor and place his feet on a high object (to increase blood flow to the heart).
If the patient's clothes are tight, loosen them.
Put cold bandages on the patient's body or spray cold water.
Turn the pedestal fan towards the patient, but if there is no electricity, blow the patient with anything.
Also, keep a water bottle with you when you go out of the house and use water immediately if you feel unwell.
It may be recalled that five years ago in 2015, the worst heat wave of 50 years hit Pakistan, as a result of which hundreds of people were killed in Karachi.
Related Posts