Actor Shehroz Sabzwari and model Sadaf Kanwal have openly confessed for the first time after almost a year of marriage when the two first met and when the romantic relationship between the two grew. Sadaf Kanwal and Shehroz Sabzwari appeared on the private TV show Aaj Entertainment's the Couple Show, hosted by actor Agha Ali and his wife Hina Altaf, and had their first show since their marriage.
In 'The Couple Show', Sadaf Kanwal and Shehroz Sabzwari talked openly about building a relationship with each other, but they also talked about the problems and changes that take place after marriage. At the same time, the two spoke openly about the showbiz industry and their professional lives, saying that because they belong to the same industry, they give each other advice and take a critical look at each other's work.
Both of them also participated in different segments of the show and both of them revealed that Sadaf Kanwal has more quarrels while Shehroz Sabzwari is the first to apologize after a quarrel. They said that after marriage they got to know each other's strengths more and according to Sadaf Kanwal they realized after the marriage that Shehroz Sabzwari is more mature than they thought.
When did you first meet and how did the two fall in love? Shehroz Sabzwari said that when they first performed together in an awards show, it was the first close meeting between the two. According to Shehroz Sabzwari, the two became friends after coming close during performances at the awards show, but at the time they had no other idea.
Shehroz Sabzwari claimed that their friendship was given a different color by the people and they both thought that they could follow the advice given by the people.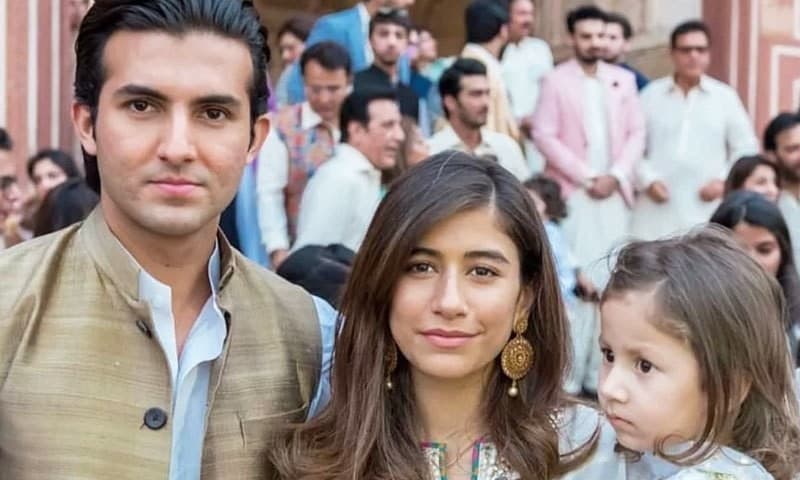 Meanwhile, Shehroz Sabzwari laughed and thanked all the people for their advice. Shehroz Sabzwari further said that the best thing about Sadaf Kanwal is his truthfulness, because in the field he belongs to, the truthfulness of women is more important. The actor admitted that no matter how enlightened the men of showbiz are, but since we belong to Pakistan, society has some effect on us, so as a man, he told them the truth about Sadaf Kanwal.
What made Shehroz Sabzwari fall in love with him? Sadaf Kanwal said that he did not know what he liked about Shahrooz. Sadaf Kanwal admitted that as soon as he saw Shehroz Sabzwari, he thought that these were the men he had to marry and that he would be the father of their children. Sadaf Kanwal further clarified that by children he means that the children who will be in the future will be their father Shahrooz.
 

 

View this post on Instagram

 
On the mention of children, when the host Agha Ali asked Sadaf Kanwal where are those children? So, Sadaf Kanwal said that he would come soon. During the long program, both of them performed songs on stage and also played games. It may be recalled that Shehroz Sabzwari and Sadaf Kanwal were married in May 2020. Earlier, Shehroz Sabzwari had divorced his first wife actress Saira Yousaf in March 2020.
Tensions between Saira Yousaf and Shehroz Sabzwari erupted after news broke of a relationship between Sadaf Kanwal and Shehroz Sabzwari. Saira Yusuf and Shehroz Sabzwari were married in 2012 and have a 7-year-old daughter, Noor.